Piggy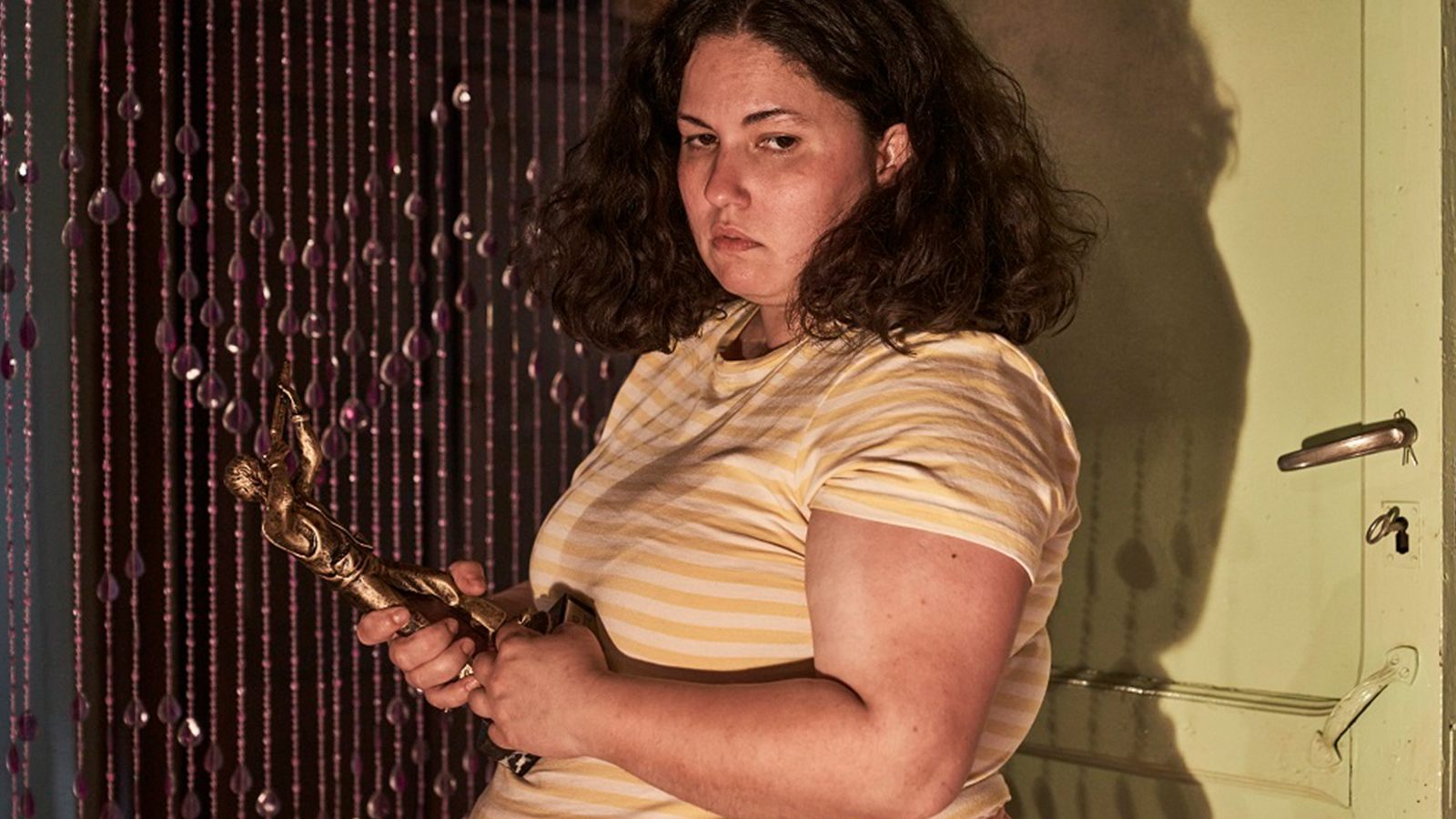 April 15 - 19, 2022
When a tormented, overweight butcher's daughter in rural Spain witnesses her cliquish bullies get abducted by a mysterious stranger, she hides the truth from police and her fellow townsfolk in this bloody, brutal thriller from writer/director Carlota Pereda.

"A meditation on the banality of horrible people, Piggy is an instant horror classic." – Sheri Flanders (Chicago Reader)
Carlota Pereda's first feature is a study in revenge, passion, and the frustration of being an outcast. Sara (Laura Galán) is relentlessly mocked by a group of mean girls from school who nickname her "Piggy." After a particularly brutal bullying incident at a local swimming hole, the mean girls are kidnapped by a mysterious man (Richard Holmes). The bullies' abductor brings about a sexual awakening in Sara, who becomes immersed in thoughts of the chivalry of the kidnapping as well as suspicions that the stranger could be behind the murder of other townspeople. The thriller unfolds as Sara struggles with the knowledge of the girls' abduction, her attraction toward the stranger (who may or may not be a serial killer), and her relationship with her parents as a lonely and misunderstood teenager. Shot in tight 1.33:1 ratio, Pereda and cinematographer Rita Noriega effectively give Piggy a sense of claustrophobia, which syncs with Sara's sense of confinement and loneliness. Based on Pereda's award-winning 2018 short of the same name, Piggy maintains its momentum and power throughout, ultimately spiraling into a grindhouse-inspired bloodbath.
Director:

Carlota Pereda

Principal Cast:

Laura Galán, Richard Holmes, Pilar Castro, Claudia Salas, Carmen Machi, Irene Ferreiro, Camille Aguilar

Premiere Status:

Seattle

Country:

Spain

Year:

2022

Running Time:

90 min

Producer:

Merry Colomer

Screenplay:

Carlota Pereda

Cinematographers:

Rita Noriega

Editors:

David Pelegrín

Music:

Olivier Arson

Filmography:

Debut Feature Film

Language:

Spanish

Has Subtitles:

Yes

Format:

DCP

US Distributor:

Magnolia Pictures

International Sales:

Charades