Piranhas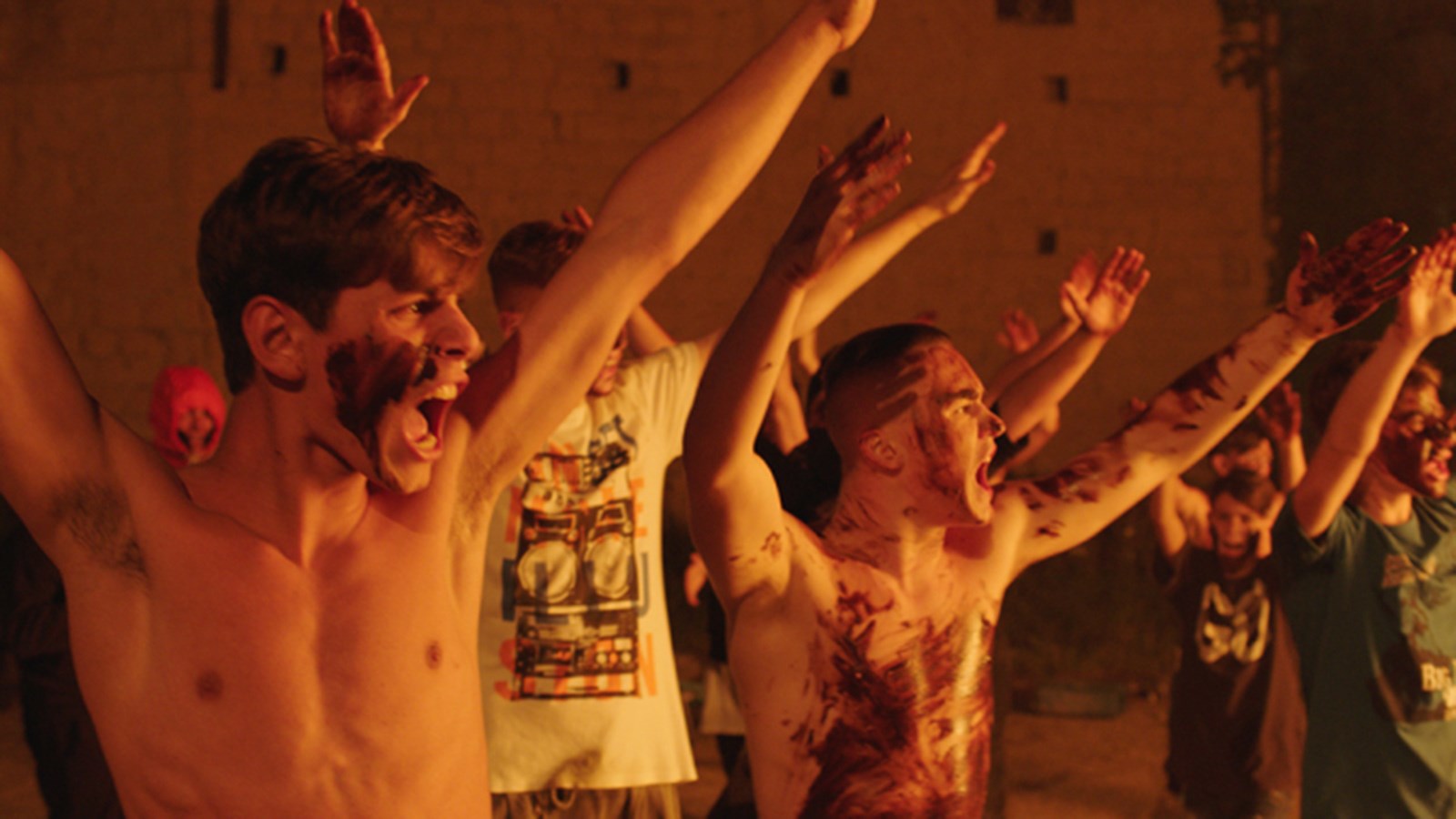 A harrowing tale of gang violence, based on the novel by Roberto Saviano (Gomorrah), that tracks a naïve group of teens as they enter the ferocious and unforgiving world of Neapolitan organized crime.
In the ferocious and unforgiving world of Neapolitan organized crime, it's only a matter of time before you're yesterday's news. 15-year-old Nicola (Francesco Di Napoli) isn't really trying to figure out his place in life, happy to tear around the Sanita neighborhood of Naples with his delinquent friends. The neighborhood is under the control of a notorious Mafia outfit, and Nicola figures if he can't beat them, he may as well join them; it's not like there are any feasible options, and none so lucrative. Making good with the mob boss's son, Nicola ingratiates himself into the low levels of the gang and makes a name for himself, and when a major police bust leaves the field wide open, Nicola makes a deal with an opposing crime boss: Give us the guns, and we'll provide the men. What's striking about Piranhas, based on a novel by Roberto Saviano (Gomorrah), is how inconsequential its world is, how small its rewards, how tentative its loyalties; the second you're not vital to somebody else's bottom line, you might as well be a feral dog hunting for scraps. Nicola is about to learn that the hard way.
Director Biography
Claudio Giovannesi, born in Rome in 1978, is one of Italy's most promising film directors, screenwriters, and composers. He graduated from the Sapienza University of Rome in 2002 with a degree in Modern Literature, and went on to study directing at the Experimental Film Centre, graduating in 2005. With Piranhas, Giovannesi does not aim to glamorize crime, but instead seeks to show "what changes can occur in the lives of these teenagers: how their feelings and their experiences change once they have chosen the criminal path."
Sponsored by 98.9 The Bull, Aegis Living, Arrivé, Caruccio's
Original Language Title:

La paranza dei bambini

Director:

Claudio Giovannesi

Principal Cast:

Francesco Di Napoli, Viviana Aprea, Mattia Piano Del Baldo, Ciro Vecchione, Ciro Pellecchia

Country:

Italy

Year:

2019

Running Time:

110 minutes

Producer:

Carlo Degli Esposti, Nicola Serra

Screenplay:

Maurizio Braucci, Claudio Giovannesi, Roberto Saviano, based on Saviano's novel

Cinematographers:

Daniele Cipri`

Editors:

Giuseppe Trepiccione

Music:

Andrea Moscianese, Claudio Giovannesi

Website:

Official Film Website

Awards:

Berlin International Film Festival 2019 (Silver Bear Award for Best Screenplay)

Filmography:

Fiore (2016); Wolf (Doc, 2013); Ali Blue Eyes (2012); Brothers of Italy (2009); The House in the Clouds (2009)

Language:

Italian

Has Subtitles:

Yes

Format:

DCP

US Distributor:

Music Box Films

International Sales:

Elle Driver