Q Ball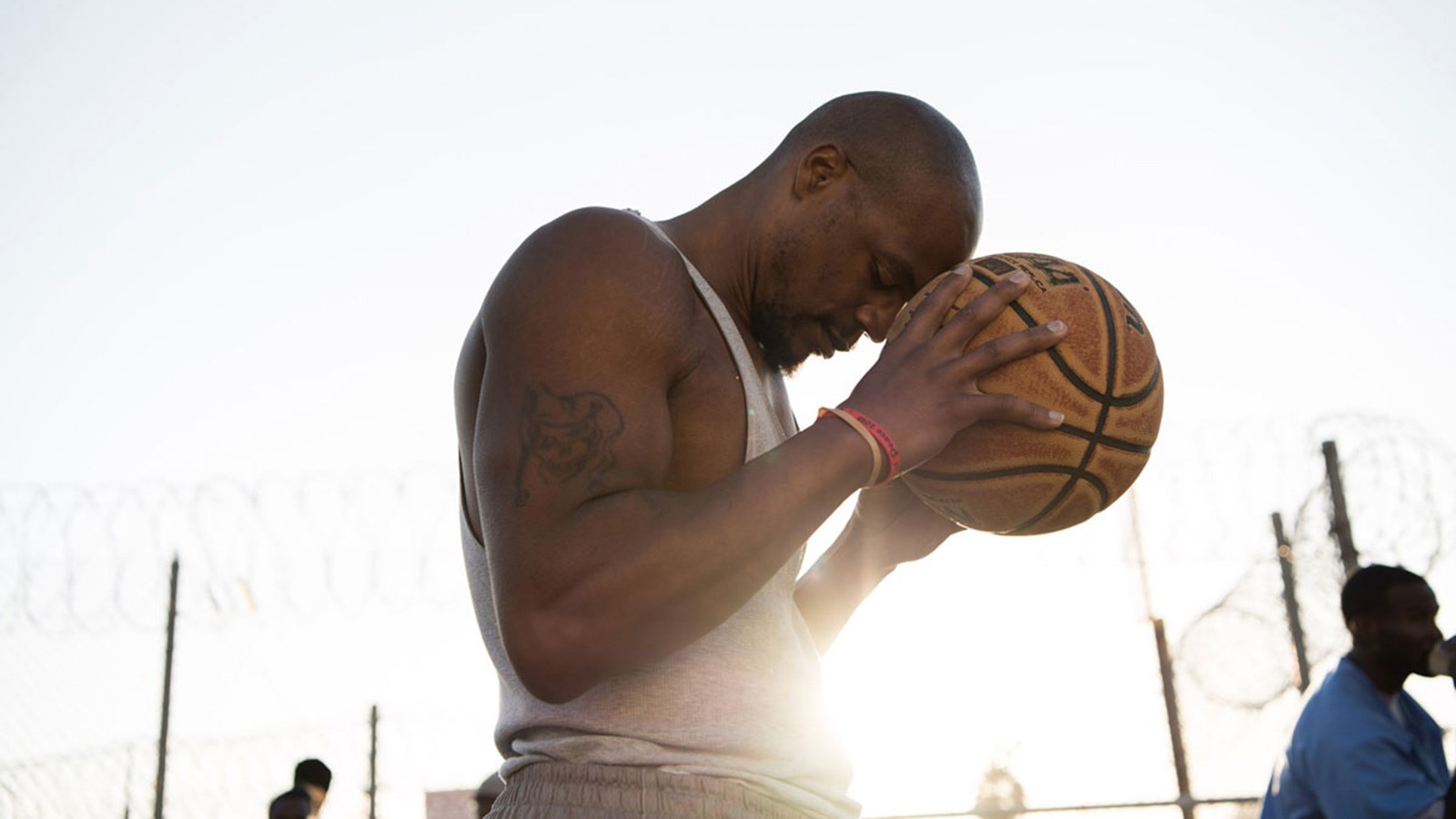 Golden State Warrior and B-ball all-star Kevin Durant executive-produced this eye-opening, inspirational documentary about the San Quentin Prison basketball squad—teammates and inmates at "the Q"—and their road toward rehabilitation and possible redemption.
"In San Quentin-a place where freedom is taken away-basketball gives a little bit back."—Non Fiction Film
In San Quentin, across the Bay from the NBA champion Golden State Warriors, is another team that bears the same nickname—one that can only play home games. Felony convictions have derailed the lives, and the chance at a pro career, of the players on the San Quentin Prison squad. But even here, the game holds the possibility of redemption. Q BALL focuses on these determined men grappling with the specters of their past crimes while seeking absolution one jump shot at a time. The Warriors roster includes Harry "ATL" Smith, the team's promising hotshot, on the verge of parole and looking to realize his NBA dream; Anthony "Ant" Ammons, who has dedicated his life sentence to mentoring younger inmates; and head coach Rafael Cuevas, guiding the team toward their goal: a league championship and the chance to play the Golden State coaching staff on the hard court. Director Michael Tolajian turns a compassionate yet judicious eye on the inmate-athletes' struggles within the strictures and perils of prison life. Executive-produced by Kevin Durant, who calls his experience playing against San Quentin "unforgettable," Q BALL charts the transcendent power of sport to inspire, elevate, and empower its players.
Director Biography
In December, Michael Tolajian was named Senior Vice President and Executive Producer for FOX Sports Films, after extensive work on sports documentaries and TV series. The Cornell and USC grad began his career as a production assistant in the National Basketball Association's entertainment division, working on profiles of some of basketball's greatest players.
Sponsored by MOViN 92.5
Director:

Michael Tolajian

Country:

USA

Year:

2019

Running Time:

97 minutes

Producer:

Rebekah Fergusson

Screenplay:

Michael Tolajian

Cinematographers:

James Niebuhr

Editors:

Michael Long

Music:

Joel Goodman

Filmography:

Bluegrass Kingdom: The Gospel of Kentucky Basketball (Doc, 2013); Bought & Sold (2003)

Language:

English

Format:

DCP