Rebel Objects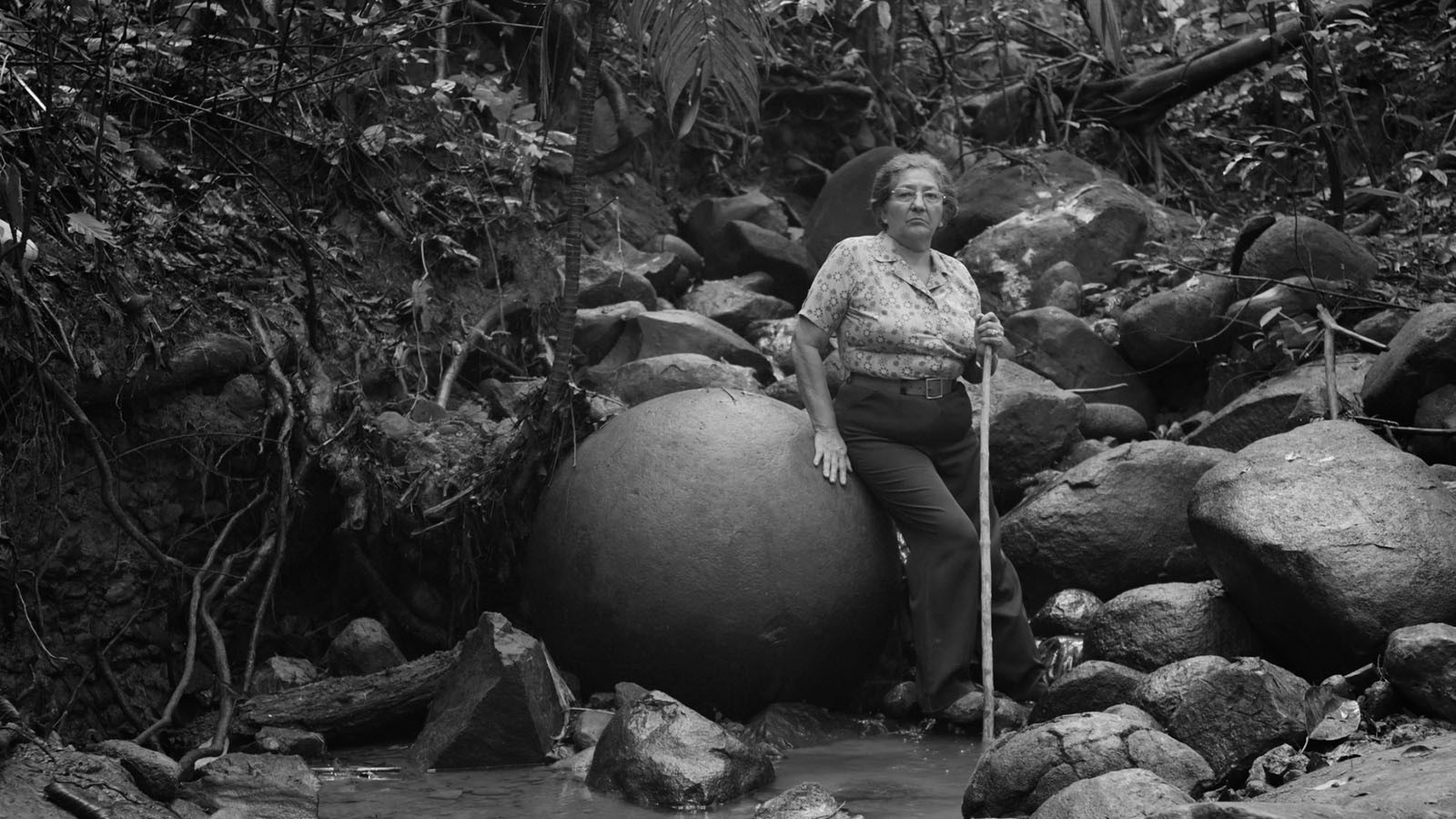 April 8 - 18, 2021
Haunted by a long-broken relationship with her father, anthropologist Carolina Arias Ortiz returns to her childhood home of Costa Rica to repair their relationship while haunted by the otherworldly mystery of ancient stone spheres in this lyrical and poetic debut feature.
Related Event
From women's rights, Indigenous artists, and culinary traditions to the mystery of ancient stone spheres, this roundtable will dig into four different and profoundly revealing realities in today's Latin America.
Life, like ancient objects, can be broken, can have gaps that no amount of piecing together can ever quite fully repair. Long haunted by a troubled relationship with an aging father, anthropologist and filmmaker Carolina Arias Ortiz finds herself drawn back to her childhood home of Costa Rica after a decade of living outside its borders, eager to establish a fresh bond with her country and hungry to connect with a long-absent father. Fascinated by the permanence of objects—her mother's books, shards of ancient pottery, and the emotion that they hold—Ortiz finds herself drawn to the work of archaeologist Ifigenia Quintanilla, an expert on the Diquís Spheres: a collection of over 300 otherworldly ancient stone spheres that dot the Costa Rican landscape. Created by Indigenous peoples long vanished and plowed under by commercial interests, the spheres have become a symbol of nationhood, so common as to be used as lawn decorations yet potent reminders of a land where rich societies once flourished. Unlimited in their memory and not limited by death, Ortiz fixates on her country's greatest archeological enigma at the moment she learns of her father's terminal condition, coming to a long-simmering reckoning with fissures both personal and historical in this lyrical ode to memory and place.
Director Biography
Carolina Arias Ortiz was born in Costa Rica, in 1987. At age 12, she migrated with her mother and sister to Brussels, Belgium. Her interest in understanding cultural differences led her to study anthropology, while her fascination with observing and listening to others piqued her interest in exploring cinema and audiovisual language. In 2010 she moved to Barcelona to study documentary film production, after which she returned to Latin America to work with various indigenous territories and women's organizations. She currently lives in Costa Rica where she is working on her PhD in film and anthropology. She teaches courses in these subjects while developing documentary projects with her production company.
Original Language Title:

Objetos rebeldes

Director:

Carolina Arias Ortiz

Premiere Status:

North American

Country:

Costa Rica, Colombia

Year:

2020

Running Time:

70 minutes

Producer:

Alexandra Latishev

Screenplay:

Carolina Arias Ortiz

Cinematographers:

Esteban Chinchilla

Editors:

Ximena Franco

Music:

Grecia Alban

Filmography:

Debut Feature Film

Language:

Spanish

Has Subtitles:

Yes