Revolting Rhymes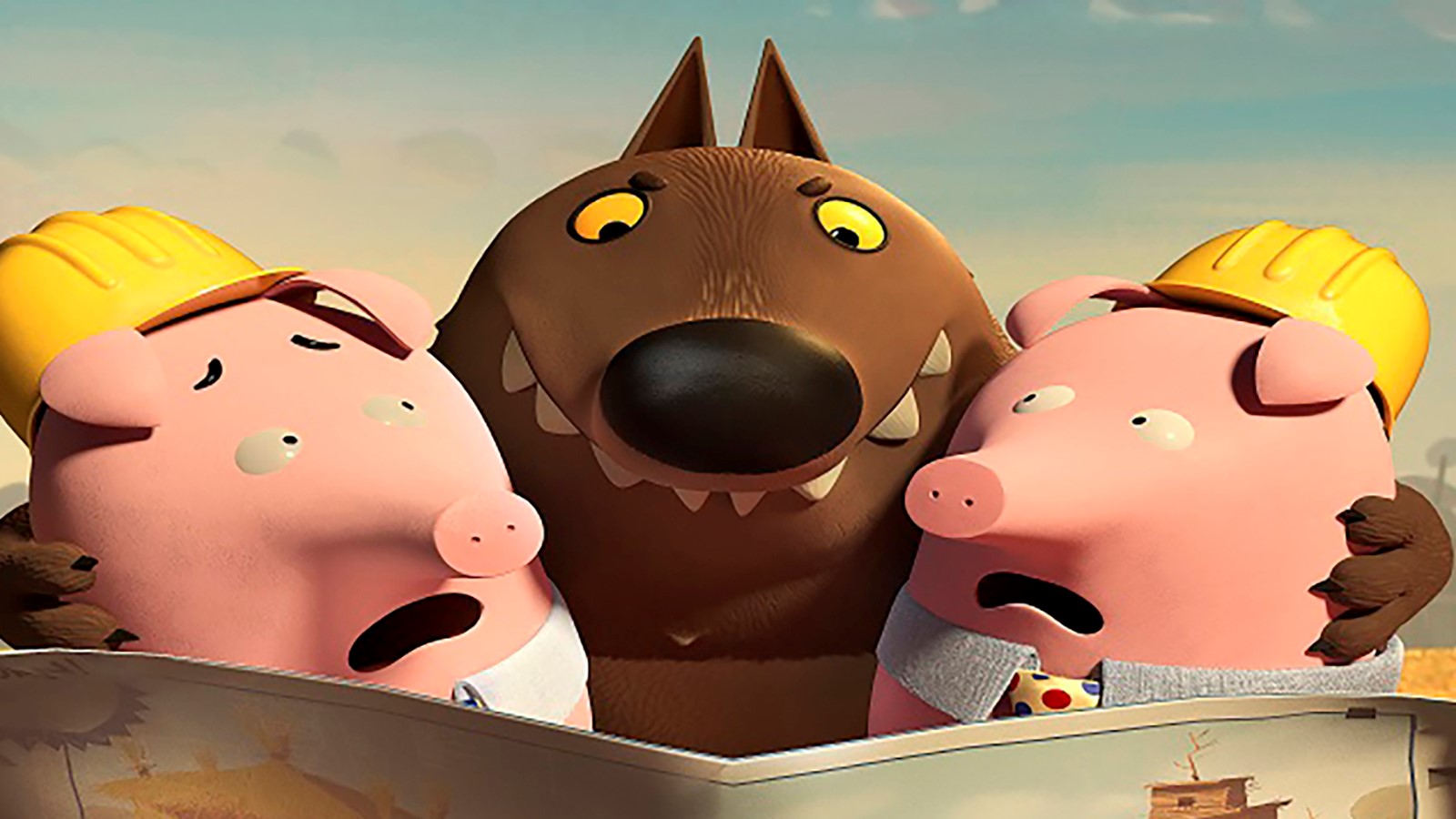 Beloved children's author Roald Dahl's witty updates of classic fairy tales come to life in these animated tales revealing the farcical, shady truth about Little Red Riding Hood, Snow White, the Three Little Pigs, Jack and the Beanstalk, and Cinderella.
Saturday, June 3, 2017
Purchased Tickets
Limited Availability
On Standby
Matinee
Saturday, June 10, 2017
Purchased Tickets
Limited Availability
On Standby
Matinee
Did Cinderella boogie to Latin music? Did Snow White hitch a ride on a hippy bus? Roald Dahl's classic skewering of traditional fairy tales with revisionist storylines is now a delightfully delicious double feature from BBC One. Created by the same production team behind the Oscar-nominated The Gruffalo, this animated film crackles with Dahl's exceptional poetic and naughty prose from the tongue of narrator Dominic West. Presented in two parts, the first segment features the story of Little Red Riding Hood fused with Snow White and ends in a wicked cliffhanger. Then, before tying up the loose ends of the first part, the second segment ups the ante with its twisted perspective on Jack and the Beanstalk and Cinderella, building toward a finale both biting and celebratory. Featuring strong British voice talent (including Rob Brydon and Tamsin Greig) who joyously adapt each character and their quirky looks into their performances. Perfectly calibrated for older elementary students yearning to find themselves outside the box of traditional narratives, Revolting Rhymes is an antidote for anyone looking for a happy ending that is more mischievously sticky than sweet.
Director Biography
Jakob Schuh was born in Munich in 1976 and after his school graduation in 1995 he first studied in the department of dramaturgy at the Ludwig-Maximilians-Universität in Munich. From 1996 to 2003, Jakob Schuh was a student in the department of direction/animation at the Film Academy Baden-Württemberg, where he has been is teaching since 2004. In 2003, Jakob was one of the founding partners of German animation house Studio Soi. Jakob Schuh has been involved as a director and designer in many award-winning animation film productions since 1995, and has worked as a caricaturist and illustrator for the Süddeutsche Zeitung. In 2009 Jakob was co-director The Gruffalo which was nominated for an Oscar in the Best Animated Short Film category 2011, a BAFTA in 2010 and the prestigious Cartoon d'Or in 2011. It's won various awards including the Cristal for Best Television Special at Annecy Animation Festival 2010.
Jan Lachauer was born in Munich in 1983. Between 2006 and 2011 he studied at the Filmakademie Baden-Württemberg in Ludwigsburg and the Gobelins, l'école de l'image in Paris. He made his professional directorial debut as co-director of Room On the Broom in 2012. The film was Academy Award nominated in 2014; winner of the Animation category at the 2013 BAFTA Children's Awards; the 2012 RTS Programme Award for Best Children's Programme; the International Emmy Kids Awards 2013 and the Cristal for Best Television Production at Annecy Animation Festival 2013. Jan Lachauer lives and works in Berlin.
Sponsored by British Airways, Pagliacci Pizza, Seattle Refined
Director:

Jakob Schuh, Jan Lachauer

Principal Cast:

Rob Brydon, Bertie Carvel, Gemma Chan, Tamsin Greig, Isaac Hempstead Wright, Rose Leslie, Bel Powley, David Walliams Dominic West

Premiere Status:

Seattle

Country:

United Kingdom

Year:

2016

Running Time:

71 min. (incl. 13 min. short film)

Producer:

Martin Pope, Michael Rose

Screenplay:

Jan Lachauer, Jakob Schuh

Editors:

Benjamin Quabeck

Music:

Ben Locket

Filmography:

Debut Feature Film

Language:

English

Format:

DCP

International Sales:

Magic Light Pictures