Riotsville, USA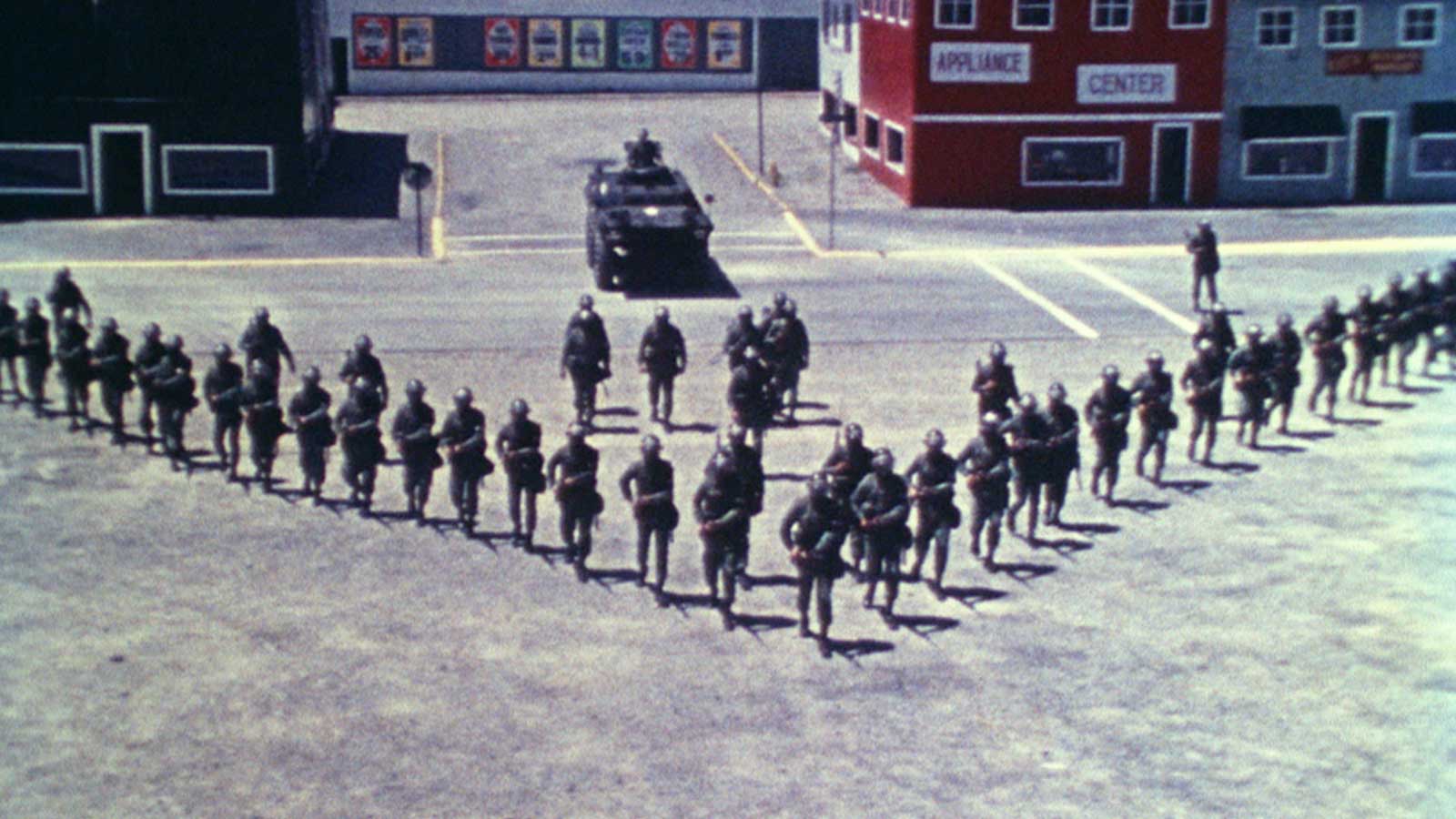 April 18 - 21, 2022
After the social upheaval of the '60s, the U.S. government spent millions building model towns where newly militarized police forces could practice quashing street protests. Find out how and why in this doc built from actual archival footage.

"This unique framework succeeds in turning history on its head, forcing us to question how these violent tactics from the past have led to the increasingly armed present we're witnessing today." – Susannah Gruder (IndieWire)
Welcome to Riotsville, a fake town created in the 1960s at a U.S. military fort used to instruct police on how to handle the uprisings of the era. Putting on full reenactments, soldiers and police dressed as civilians would act out protests in the town's streets, then display how to shut down the "unruly crowd" using a full show of force. Unsurprisingly, the tipping point that turned a peaceful protest into a riot usually came in the form of a "Black Panther agitator." What's jaw-dropping is that they filmed these and distributed the tapes across the U.S.; they became the gold standard for police practice of crowd control. Built entirely from archival footage, director Sierra Pettengill (The Reagan Show, SIFF 2017) masterfully weaves the recently unearthed training videos with supplementary newsreels and scenes of actual protests in Liberty City, Kent State, and elsewhere that point to the grander institutional failings of the Johnson administration's Kerner Commission, a massive expansion of military and police funding to control its own people.
Director:

Sierra Pettengill

Principal Cast:

Charlene Modeste

Premiere Status:

Seattle

Country:

USA

Year:

2022

Running Time:

91 min

Producer:

Sara Archambault, Jamila Wignot

Screenplay:

Tobi Haslett

Editors:

Nels Bangerter

Music:

Jace Clayton

Website:

Official Film Website

Filmography:

The Reagan Show (2017), Town Hall (2013)

Language:

English

Format:

DCP

International Sales:

Cinetic Media