Rosa's Wedding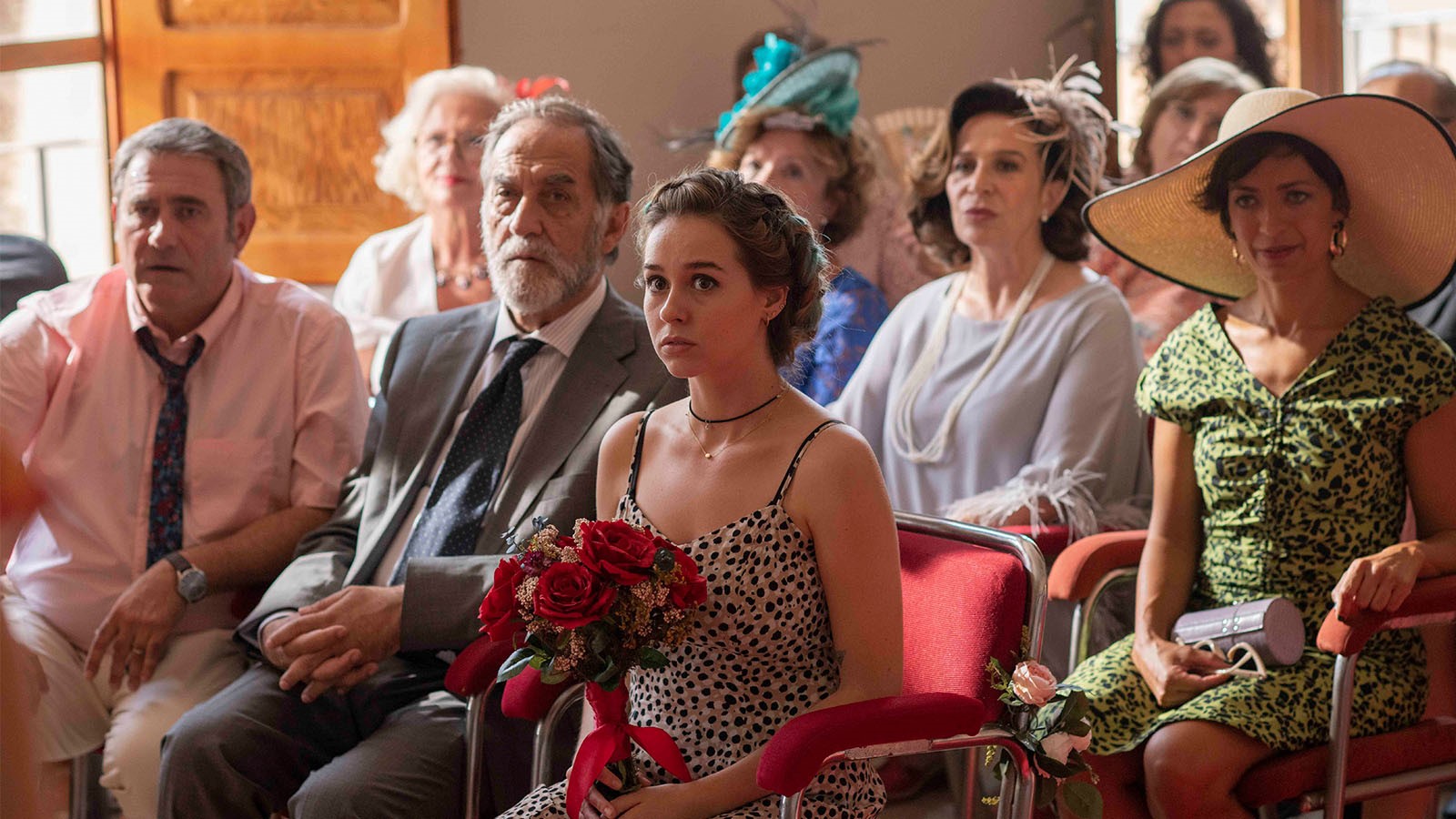 April 18, 2021
In this joyful Catalan dramedy, costume designer Rosa is about to turn 45 and sick of being taken for granted, taken advantage of, and putting out other people's fires. Taking control of her own life, she announces a surprise engagement to a mysterious suitor, much to the dismay of her family.
EVENT DETAILS
Sunday, April 18, 2021
5:00 PM
Film available in the U.S. until 11:59pm PT, April 18.
Tickets no longer available. A Closing Night Awards Celebration & Film ticket or All Access Pass is required to view Rosa's Wedding.

Related Event
The 2021 Seattle International Film Festival Closing Night Celebration featuring the joyful Calan dramedy Rosa's Wedding (Spain), directed by Icíar Bollaín.
Overworked, underappreciated, and about to turn 45, costume designer Rosa (Candela Peña, All About My Mother) is the always relied-upon mother, sister, daughter, and friend who will selflessly put the needs of everyone else before her own, invisible to the world around her—until her assistance is needed. Endlessly pulled in different directions by her brother Armando (Sergi López, The Innocence, Happy as Lazzaro) and sister Violeta (Nathalie Poza, Best Supporting Actress at last year's Malaga Film Festival), she reaches the end of her already frayed rope when her aging father Antonio (Ramón Barea, Everybody Knows) unexpectedly wants to move in with her. With the demands around her rising and her dreams of opening her own dress shop fading, the beleaguered single mother finally breaks with a surprising announcement: She's engaged to be married to a most unusual suitor. As the big day approaches and her needy family grows more determined to maintain the status quo, Rosa slowly comes to appreciate her own self-worth, going from invisibility to independence. With a stellar cast, expert writing, and a fabulous mix of comedy, drama, and near-parody, Rosa's Wedding is one of the year's best stories coming from one of SIFF's longtime favorites, acclaimed writer/director Icíar Bollaín (Yuli, The Olive Tree). The film has been nominated for eight Goya Awards including Best Film, Director, Original Screenplay and Best Performance.
Director Biography
Icíar Bollaín is from Madrid, Spain. She began her career as an actress and later began writing and directing her own films. She has won more than 50 international awards for her work, including Spain's Academy Award for Best Director. Many of her previous films have played at SIFF, including Take My Eyes in 2004, The Olive Tree in 2016, and Yuli in 2019.
Original Language Title:

La boda de Rosa

Director:

Icíar Bollaín

Principal Cast:

Candela Peña, Sergi López, Nathalie Poza, Ramón Barea, Paula Usero

Premiere Status:

Seattle

Country:

Spain, France

Year:

2020

Running Time:

97 minutes

Producer:

Cristina Zumarraga, Lina Badenes, Fernanda del Nido and Alexandra Lebret

Screenplay:

Iciar Bollain, Alicia Luna

Cinematographers:

Sergi Gallardo, Beatriz Sastre

Editors:

Nacho Ruiz Capillas

Music:

Vanessa Garde

Website:

Official Film Website

Awards:

Goya Awards 2021 (Best Supporting Actress, Original Song)

Filmography:

Yuli (2018); The Olive Tree (2016); In a Strange Land (doc, 2014); Kathmandu Lullaby (2011); Even the Rain (2010)Mataharis (2007); Take My eyes (2003); Flowers from Another World (1999); Hi, Are You Alone? (1995)

Language:

Spanish, Valencian, Catalan

Has Subtitles:

Yes

International Sales:

The Match Factory