Ruin Me
Loading the player ...
Even though Alexandra doesn't like scary movies, she gamely agrees to join her boyfriend on an immersive slasher-themed camping scavenger hunt, but once a maniac starts picking off campers for real Alexandra realizes that making up her own rules may be the key to survival.
Welcome to Slasher Sleepout, an annual horror-movie themed game where you and a group of strangers are dropped into the forest with camping supplies and one imperative: survive the weekend! Alexandra (Marcienne Dwyer) is along for the ride when her boyfriend, Nathan (Matt Dellapina), surprises her with tickets for the two of them to participate in the clue-filled haunt. The campers find themselves in a forest roaming with actors playing escaped mental patients. Alexandra, a recovering addict, isn't a fan of scary movies, but she's sharp-witted, good with puzzles, and quickly becomes the most valuable player in the group. As the hysteria and tension build, Alexandra begins to wonder where the game ends and the real horror begins. Ruin Me skillfully uses the unreliable narrator technique, not showing its cards too early. Likewise, the film plays with the slasher formula, being self-aware without being smug. The result is an entertaining meta-slasher with some familiar tropes and a few surprises. Placing Easter eggs throughout the screenplay, writers Tysta A. Bissett and Preston DeFrancis are winking at the audience. Ruin Me is a refreshing addition to the slasher cannon, a film by horror fans for horror fans.

Director Biography
Preston DeFrancis began his career studying in Los Angeles, CA and working at HBO/Cinemax. His University of Southern California thesis film, The Big Production, won a Student Emmy for Best Comedy and was selected for a screening at the DGA program at USC. Ruin Me is his debut feature. Along with his screenwriting partner Trysta Bissett, DeFrancis plans on producing a supernatural thriller, After the Summer, for 2018.

Sponsored by Scarecrow Video
Director:

Preston DeFrancis

Principal Cast:

Marcienne Dwyer, Matt Dellapina, Chris Hill, Eva Hamilton, John Odom

Premiere Status:

Seattle

Country:

USA

Year:

2017

Running Time:

88 minutes

Producer:

Trysta A. Bissett, Preston DeFrancis, Aaron Galligan-Stierle, David Hendleman, Rebecca G. Stone

Screenplay:

Trysta A. Bissett, Preston DeFrancis

Cinematographers:

Jesse Eisenhardt

Editors:

Trysta A. Bissett

Music:

Holly Amber Church

Website:

Official Film Website

Filmography:

Debut Feature Film

Language:

English

Format:

DCP

International Sales:

Jinga Films
Packaged Films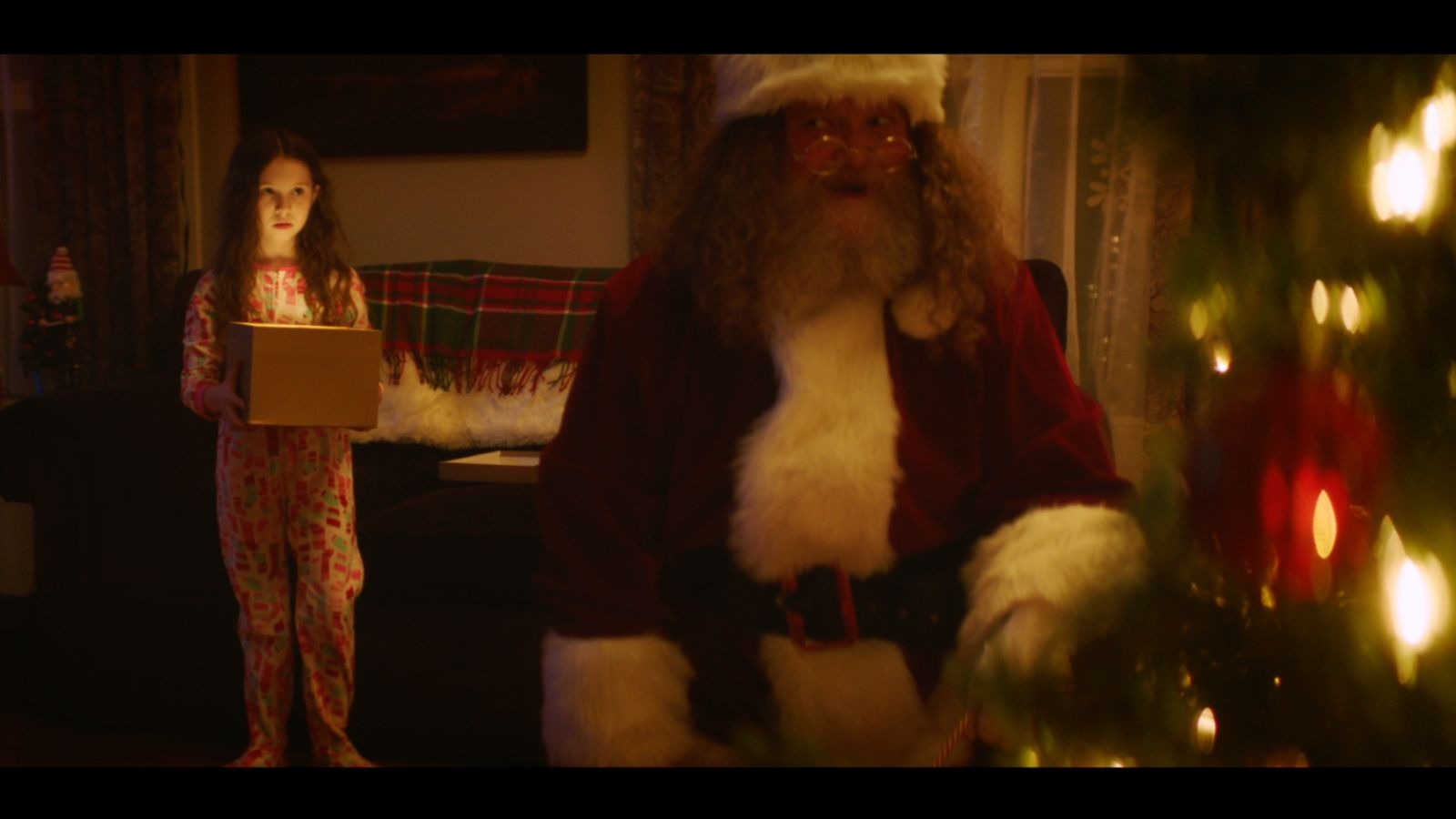 USA | 2017 | 9 minutes | Robert O'Twomney
This dark take on a Christmas wish follows Sally, a little girl who calls on Santa to act as an assassin.