Sakurada: Zen Chef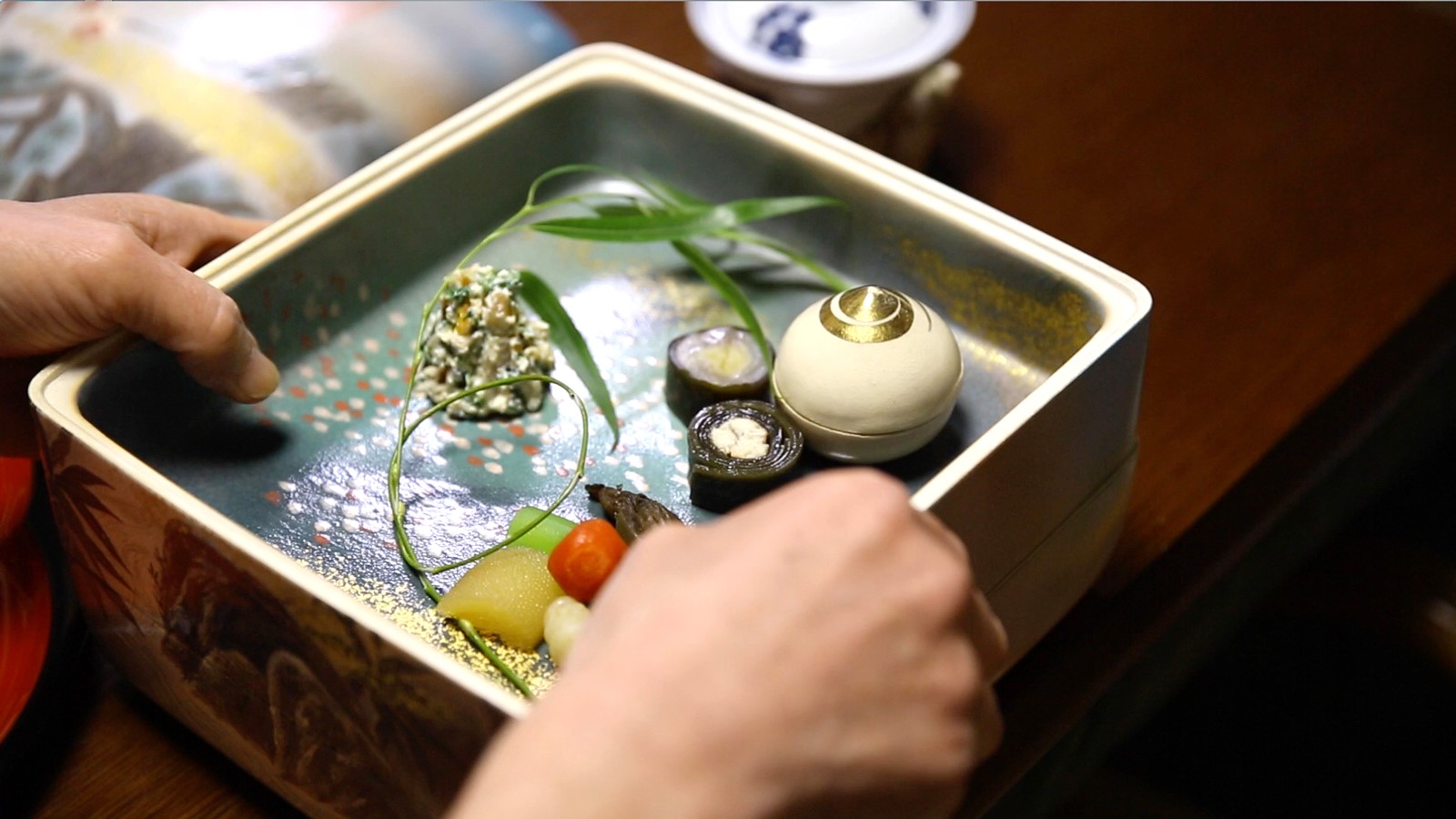 The final 100 days of a renowned 2 Michelin starred kaiseki restaurant in Kyoto, "SAKURADA," after the sudden announcement to close its doors.
"Sakurada: Zen Chef" will be presented with the feature film Kakehashi: A Portrait of Chef Nobuo Fukuda.
Director Biography
Hirokazu Kishida was born in Kyoto, Japan in 1975. He was first exposed to the world of video production while studying in Myanmar. After working at an optical manufacturer he became a journalist for a web-based media. In 2011, Hirokazu started a career in video production.He learned to create short documentary films on his own. In 2012, his film "Cans of Hope" received the Grand Prix in the 6th Kyoto International Indies Film Festival. The film also won prizes in eight other film festivals over five countries including USA., United Kingdom, and Asia.
Director:

Hirokazu Kishida

Principal Cast:

Mr. Isuzu Sakurada

Premiere Status:

Seattle

Country:

Japan

Year:

2016

Running Time:

13 minutes

Producer:

Daiko Matsuyama

Screenplay:

Hirokazu Kishida

Cinematographers:

Hirokazu Kishida

Editors:

Hirokazu Kishida

Music:

Hirokazu Kishida

Website:

Official Film Website

Language:

Japanese

Has Subtitles:

Yes

Format:

Digital File (.MOV)
A wonderful mix of short films that are paired with features throughout the festival. To see these films, purchase tickets to the feature film screening with which it is being presented.