Sediments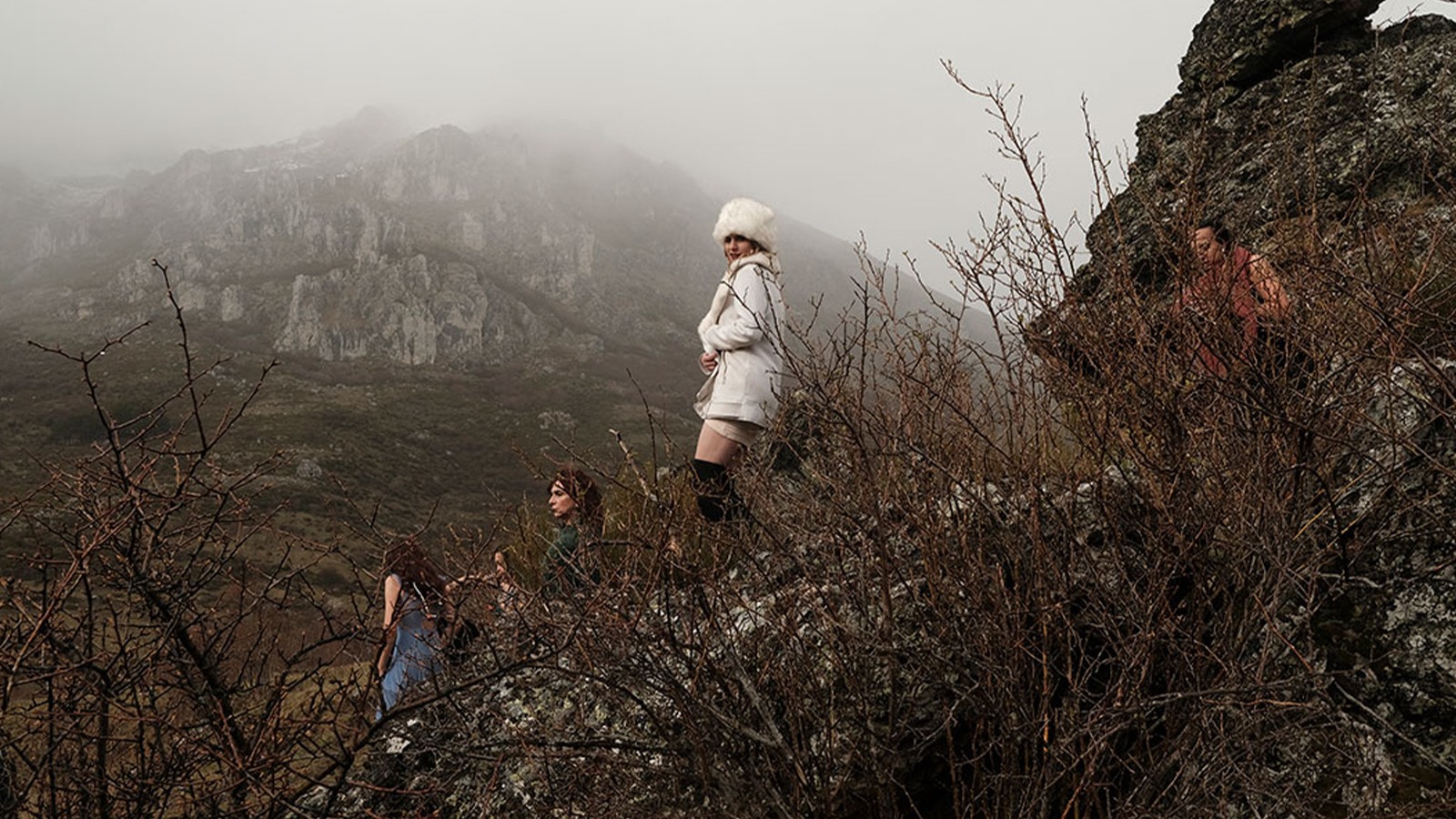 April 14 - 24, 2022
Travel to a mountain village in Spain with six trans women, diverse in age, background, and experience, as they visit the birthplace of one of the group, bare their souls, and bond.
Director/screenwriter Adrián Silvestre and producer Javier Pérez Santana scheduled to attend.

STREAMING TICKETS
"With a certain cheekiness and touches of humour, and without them ever being victimised, Sediments portrays the daily lives of six people ... who are only trying to be themselves, with no strings attached, free from clichés." – Alfonso Rivera (Cineuropa)
From Barcelona they pack into a van, heading west to the province of León and a cozy, 200-year-old house in the tiny, ancient village of Puente de Alba. With no goals other than relaxing, taking in the sights, and getting to know one another, a lively group of six trans women of varying ages and backgrounds settle in for what proves to be a life-changing trip for each of them. There's stunning Alicia and her best friend Magdalena, whose family home is hosting the gathering; flirty Tina, always on the hunt for a partner and not afraid to call out BS when she sees it; thoughtful Saya, who quietly takes everything in before speaking up; working-class Yolanda, aka Coco, a former prostitute and fierce cancer survivor; and sensitive, withdrawn Cristina, a natural loner whose late-in-life transition and awkward, often painful fumbling into her new identity proves a challenge to everyone. From exploring the famous Cave of Valporquero and starting piercingly intense sociological debates where things get heated and nerves are frayed to a hilariously raunchy, confessional drinking game, Sediments is a joyous and poignant celebration of lives that, like the earth that has supported them, are made up of unseen depths of layers.
Original Language Title:

Sedimentos

Director:

Adrián Silvestre

Principal Cast:

Magdelena Brasas, Alicia de Benito, Cristina Millán, Tina Recio, Saya Solana, Yolanda Terol

Premiere Status:

Seattle

Country:

Spain

Year:

2021

Running Time:

89 min

Producer:

Adrián Silvestre, Javier Pérez Santana

Screenplay:

Adrián Silvestre

Cinematographers:

Laura Herrero Garvin

Editors:

Adrián Silvestre

Filmography:

My Emptiness and I (2022), The Objects of Love (2016)

Language:

Spanish

Has Subtitles:

Yes

Format:

DCP

US Distributor:

The Film Collaborative

International Sales:

The Film Collaborative