Filmmaker Round Table: May 29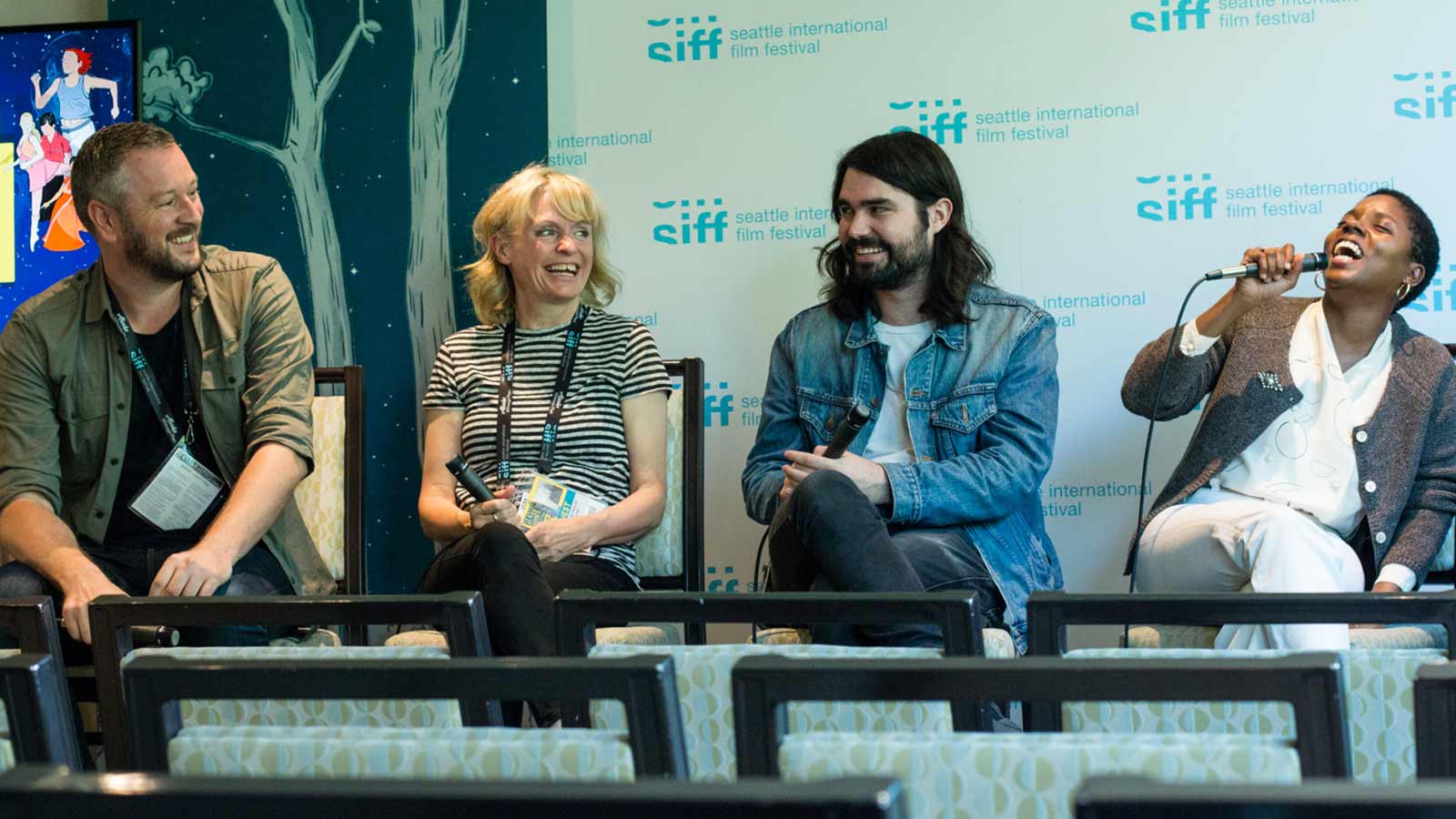 May 29, 2017
Filmmakers Elizabeth Davis ("La Petite Mort"), Ida Theresa Myklebost ("Unwelcome"), Ian Ebright ("The Devil Needs a Fix"), and Nathan Visconti ("Better Known as Peaches Christ") join KCTS 9's Jeremy Cropf for an exploration of their craft.
Monday, May 29, 2017
Purchased Tickets
Limited Availability
On Standby
Matinee
Elizabeth Davis is a Los Angeles-based filmmaker. While pursuing her film degree at Cornell University, her documentary Dharma, about a Cambodia medical mission, screened at festivals in the US. "La Petite Mort" is her narrative short film debut.
Ida Theresa Myklebost is a Norwegian journalist, with background from some of the country's largest TV stations. While she enjoyed that work, Ida wanted to go deeper and explore the human stories behind the state news. In 2015 she moved to New York to pursue documentary film making at New York Film Academy.
Ian Ebright is the writer/director of the multi-award-winning Arabic language narrative short film "From the Sky" (2014) and "The Devil Needs a Fix". A Seattle native, Ian studied cinematic storytelling at the Seattle Film Institute.