Skate Dreams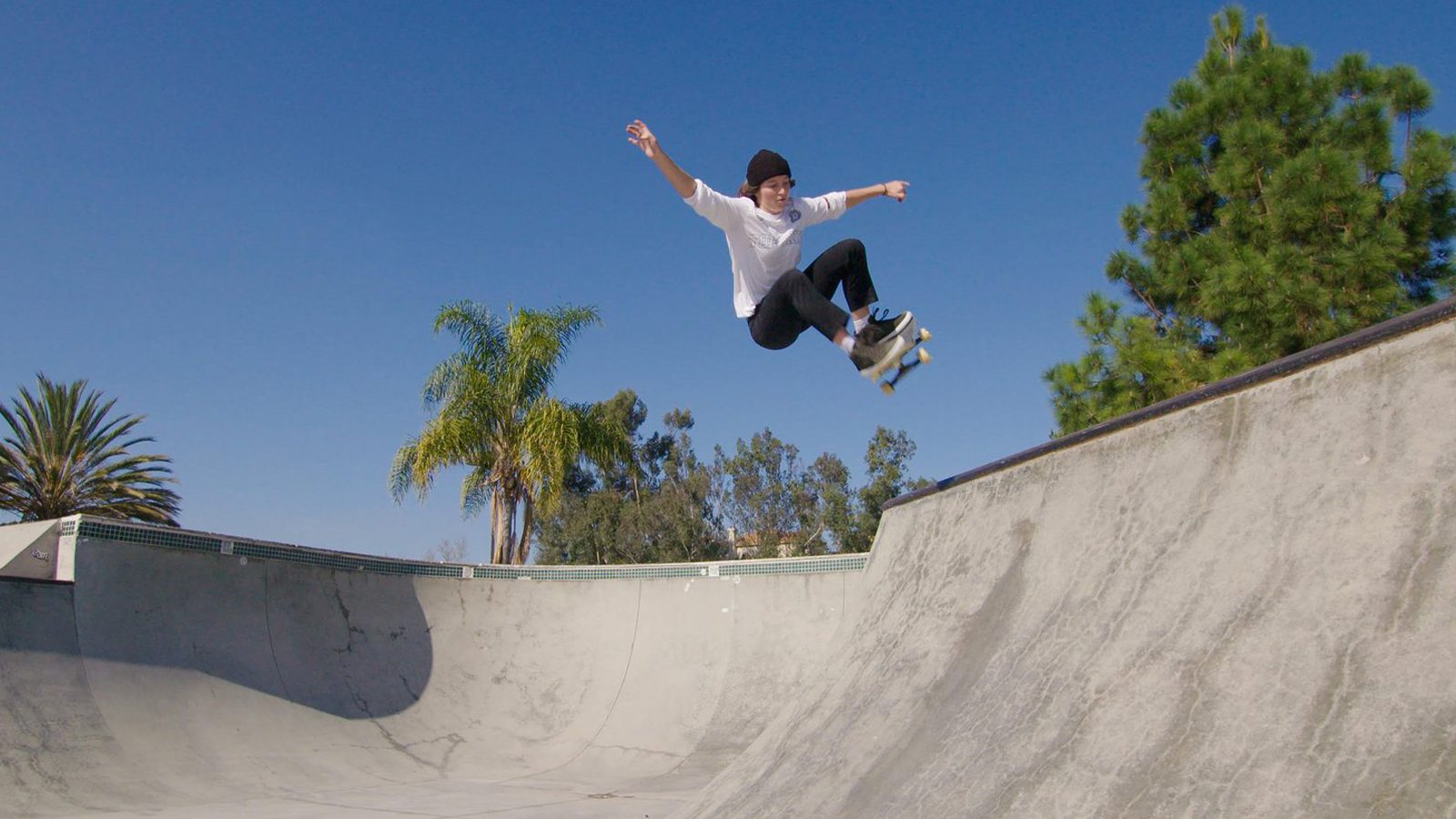 April 14 - 24, 2022
Tracing the ascent of women's skateboarding up from the streets to its 2021 debut in Tokyo as an Olympic sport, this doc focuses on U.S. coach Mimi Knoop and her team as well as skaters from Cambodia and Ghana.
Director Jessica Edwards scheduled to attend.
The first 10 people to arrive at each screening with skateboard in hand will receive free entry, in partnership with Skate Like a Girl.

STREAMING TICKETS
"A light and loving celebration of its subjects and the inspiration they've offered to each other, Edwards' doc prefers to package those accomplishments as 'celebrate what you've built together,' and it frames them together for people all over the world to see." – David Ehrlich (IndieWire)
Skateboarding achieved a new level of global recognition on the Olympic stage in Tokyo, but what about all the women who shredded their way to the top of the sport? Skate Dreams is the first feature documentary about the rise of women's skateboarding and the pioneers who carved their own space. Starting as an outsider sport, it has become one of the fastest-growing in the world, thanks in large part to the efforts of women who refused to be treated as second-tier athletes. From picking each other up after a fall to boycotting the 2005 X Games for gender discrimination, the film shows how women helping women is powerful both on and off the half-pipe. Featuring legendary skaters like Nora Vasconcellos and Cara-Beth Burnside, the story spans the trailblazing pioneers of the 1980s and today's generation of Olympic contenders as they fight for professional equality. Interweaving profiles of charismatic skateboarders from all over the world with rare archival footage that any thrasher would flip over, Skate Dreams radiates girl power and makes you wish you could skate like a girl.
Director:

Jessica Edwards

Principal Cast:

Kouv 'Tin' Chansangva, Nicole Hause, Mimi Knoop, Nora Vasconcellos

Premiere Status:

Seattle

Country:

USA, Cambodia, Japan

Year:

2022

Running Time:

83 min

Producer:

Jessica Edwards, Erin Owens

Cinematographers:

Jenni Morello

Editors:

Maya Tippett

Music:

Arianna Gil, Sarah Snider, Brujas

Website:

Official Film Website

Filmography:

Mavis! (2015)

Language:

English

Has Subtitles:

Yes

Format:

DCP

International Sales:

Submarine Entertainment