Ski Bum: The Warren Miller Story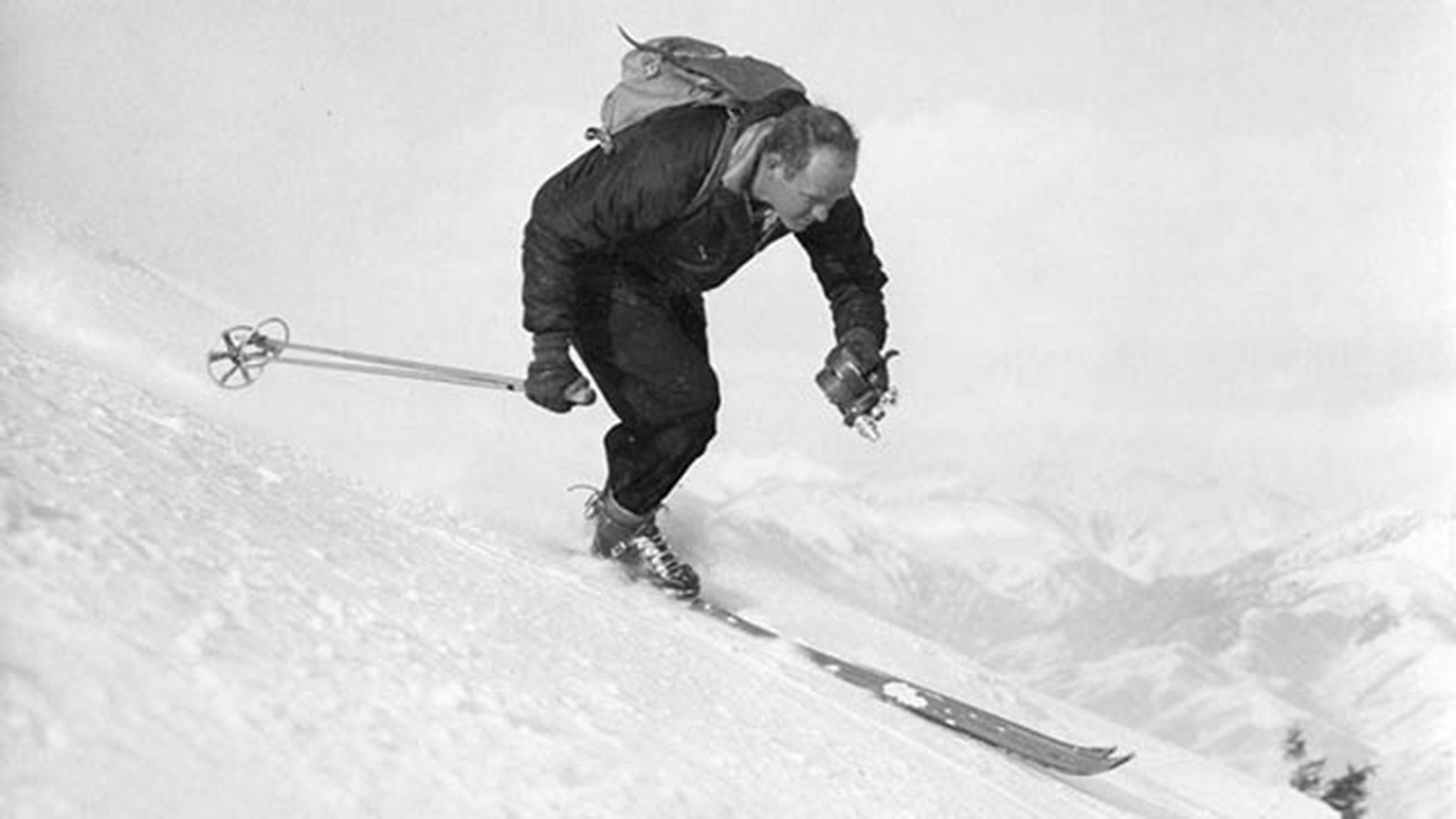 A heartfelt look at the extraordinary life and career of the late, legendary filmmaker Warren Miller—a driving force in the development and promotion of the world's ski and snowboarding industry—through archival footage and one final interview with the world-famous entrepreneur.
"A stirring tribute to one of the pioneers of extreme sports filmmaking."—The Hollywood Reporter
For decades, the ski season didn't really begin until the latest spectacular skiing film was released by Warren Miller Productions, filled with balletic, slow-motion mountain footage of death-defying ski and snowboard stunts. Director Patrick Creadon's Ski Bum—titled after the moniker the Seattle-area legend often used for himself—celebrates the life and art of one of the most prolific sports-documentary pioneers. Credited with more than 750 sports films, Miller started as a surfer in his native Hollywood before moving to the Pacific Northwest to practically invent the winter-sports film genre. As Creadon's homage shows, Miller's simple 8mm movies from the 1950s snowballed into a 50-year commercial-film career that set the standard for audacious stunts. But success did not come without hardship; Miller used to promote his films on exhausting 100-city road tours, which took a toll on his family life and finances. Based on a 2018 interview the 93-year-old Miller gave shortly before his death at his Orcas Island home, Ski Bum explores the techniques used by the veteran filmmaker, who also served as cinematographer, editor, producer—and often live narrator—of his films. Using interviews with famous daredevil skiers, never-before-seen outtakes, and home movies, Ski Bum is a must-see for any ripper or shredder forever in search of the gnarliest powder.

Director Biography
Patrick Creadon is a director and cinematographer born in 1967 in Riverside, Illinois. He graduated from the University of Notre Dame in 1989 with a BA in International Relations. Creadon is married to his collaborator, producer Christine O'Malley; they co-founded their full-scale media production company, O'Malley Creadon Productions, which is based in Los Angeles and focuses on nonfiction storytelling.
Sponsored by 4Culture, City of Shoreline, Encore Media Group, National Endowment for the Arts, Seattle Office of Arts & Culture, Shoreline Community College, Washington State Arts Commission, WatchGuard Technologies, Inc


Director:

Patrick Creadon

Principal Cast:

Warren Miller, Scot Schmidt, Dan Egan, John Egan, Jonny Moseley, Colby James West, Kristen Ulmer, Greg Stump

Country:

USA

Year:

2019

Running Time:

90 minutes

Producer:

Christine O'Malley, Jeff Conroy, Joe Berry Jr.

Cinematographers:

Chris Patterson

Editors:

Josh Earl

Website:

Official Film Website

Awards:

Slamdance 2019 (Best of Breakouts Audience Award)

Filmography:

If You Build It (2013); I.O.U.S.A. (2008); Wordplay (2006)

Language:

English

Format:

DCP

International Sales:

Cinetic Media