So Damn Easy Going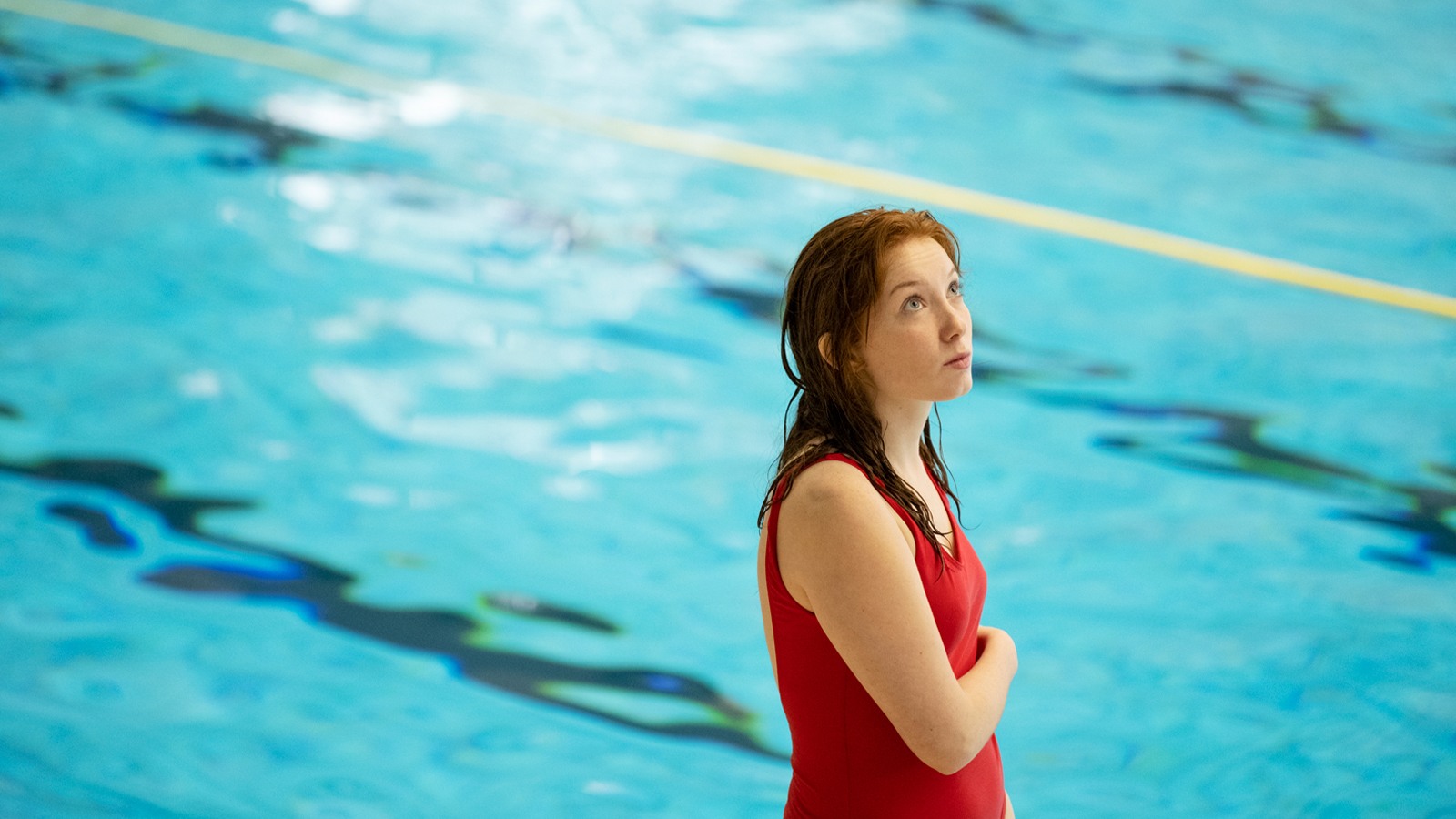 April 14 - 24, 2022
Beset by ADHD and a depressed father, with money constantly tight and medication hard to come by, life is a challenge for 18-year-old Joanna until she meets the effortlessly cool Audrey.
Actor Nikki Hanseblad scheduled to attend.
STREAMING TICKETS
On the cusp of adulthood, Joanna (Nikki Hanseblad) has already seen her share of troubles that would overwhelm most fully mature grownups. Still reeling from the recent loss of her mother, a calamity that has sent her father (Shanti Roney) into a tailspin of depression, Joanna suffers from ADHD and is short on cash to pay for medications to quell the constant, distracting anxiety she feels. With her father out of work, she resorts to selling whatever she can, including expired condoms, at her high school. During one of these entrepreneurial schemes, she meets Audrey (Melina Benett Paukkonen), one of the classmates with whom she develops a close bond. Joanna has a casual physical relationship with Matheus (Emil Algpeus), another boy at her school, but the time she spends alone with Audrey gives her a sense of calm she can no longer find with anyone else. Could she really be falling in love with her new best friend while her brain is spinning out of control? Based on a young-adult novel by Swedish author Jenny Jägerfeld, So Damn Easy Going is a funny, sweet coming-of-age romance, tinged with the serious dramatic overtones of mental affliction. In his debut feature, director Christoffer Sandler elicits naturalistic performances from appealing newcomers Hanseblad and Paukkonen and uses novel visual and aural effects to depict the uncontrollable cacophony of lights and sounds that many ADHD sufferers endure every day, a condition that may relate to many who have survived the absurdity of adolescence.
— Randy Woods
Original Language Title:

Så Jävla Easy Going

Director:

Christoffer Sandler

Principal Cast:

Nikki Hanseblad, Melina Paukkonen, Shanti Roney, Emil Algpeus

Premiere Status:

North American

Country:

Sweden

Year:

2022

Running Time:

91 min

Producer:

Annika Hellström, Erika Malmgren

Screenplay:

Christoffer Sandler, Lina Åström, Jessika Jankert, Linda-Maria Birbeck

Cinematographers:

Nea Asphäll

Editors:

Jens Christian Fodstad, Robert Krantz

Music:

Gustaf Spetz

Filmography:

Debut Feature Film

Language:

Swedish

Has Subtitles:

Yes

Format:

DCP

International Sales:

Swedish Filn Institute, TrustNordisk