Speak No Evil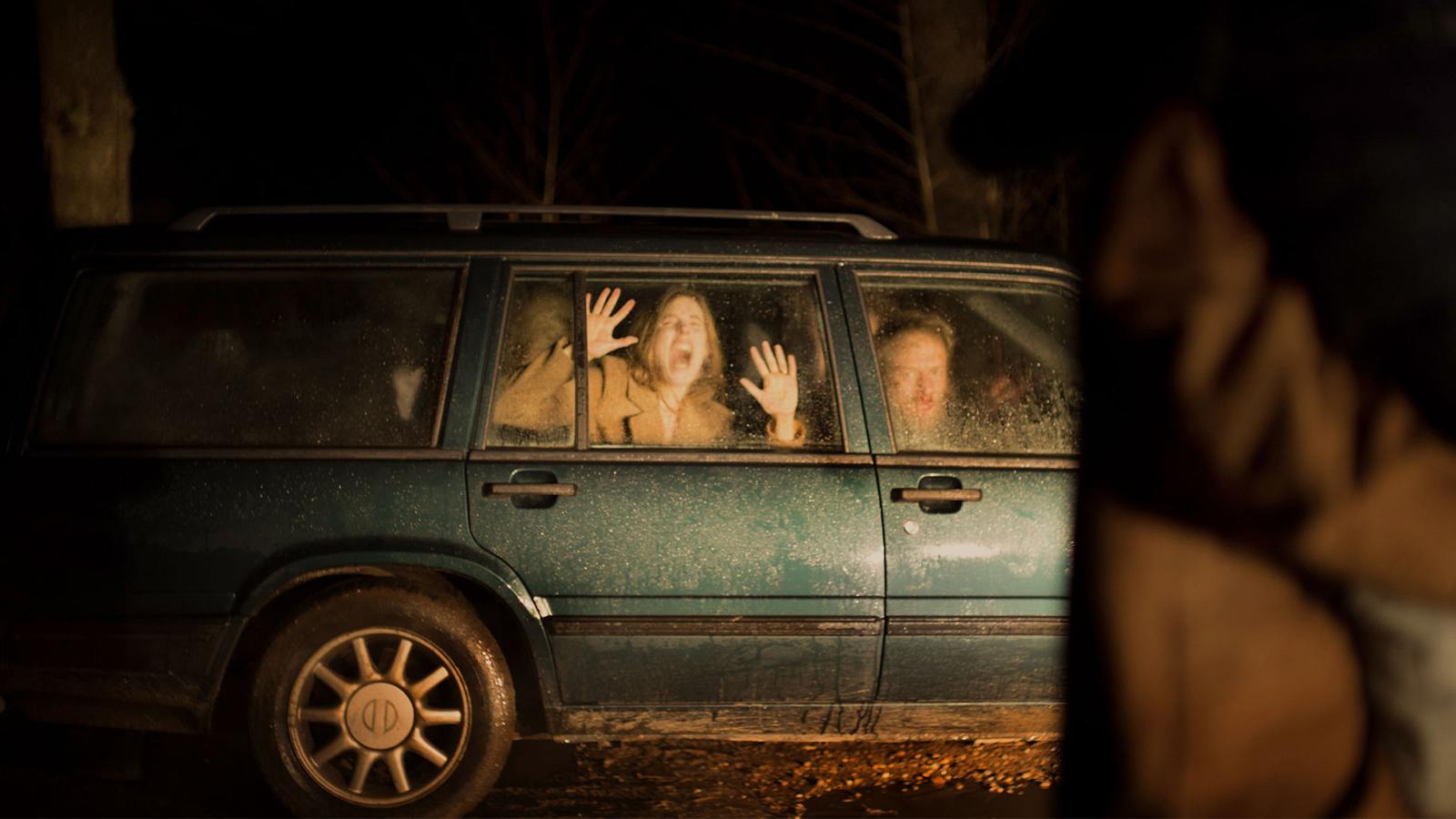 April 14 - 24, 2022
When a Danish family visits a Dutch family they met on holiday, what starts as an idyllic weekend unravels as the Danes try to understand whether their new friends are eccentric or hiding something more sinister.
Sponsored by Fool Serious
Director Christian Tafdrup scheduled to attend.
Come to the 4/20 screening for a chance to win weekend passes to Crypticon Seattle—the biggest horror convention in the Pacific Northwest—and tickets to SPLIFF—Seattle's short film fest by stoners, for stoners!
STREAMING TICKETS
"Speak No Evil, the latest film from Danish director Christian Tafdrup, is ... a masterly work of sadistic and painstakingly drawn-out social horror that sits with you long afterward, like the dull ache from a deeply lodged splinter." – Susannah Gruder (IndieWire)
Social conditioning for politeness is the true horror in actor/writer/director Christian Tafdrup's Speak No Evil. Echoing Funny Games in its rawness and cruelty, Speak No Evil follows a Danish couple, Bjørn (Morten Burian) and Louise (Sidsel Siem Koch), who befriend a Dutch couple, Patrick (Fedja van Huêt) and Karin (Karina Smulders), while on vacation in Italy. The couples each have a child the same age, and after returning to their homes after vacation, Patrick and Karin invite Bjørn and Louise to visit them in the Dutch countryside. Bjørn and Louise personify bourgeois comfort and manners. As soon as they arrive at the remote Netherlands home of their new friends, Bjørn and Louise begin to notice that things are…odd. For example, Louise has said that she is vegetarian, but Patrick pushes meat meal after meal. The visiting Danes continue to validate their hosts' behavior even as it gets stranger by the day. Punctuating the suspenseful story line, Sune Kølster's orchestral score is perpetually ominous and at times utterly creepy. The result is a sense of foreboding and dread that penetrates each scene all the way to the bitter end.
Director:

Christian Tafdrup

Principal Cast:

Morten Burian, Sidsel Siem Koch, Fedja van Huêt, Karina Smulders, Liva Forsberg, Marius Damslev

Premiere Status:

Seattle

Country:

Denmark

Year:

2022

Running Time:

97 min

Producer:

Jacob Jarek

Screenplay:

Christian Tafdrup, Mads Tafdrup

Cinematographers:

Erik Molberg Hansen

Editors:

Nicolaj Monberg

Music:

Sune "Køter" Kølster

Filmography:

A Horrible Woman (2017), Parents (2016)

Language:

Danish, Dutch, English

Has Subtitles:

Yes

Format:

DCP

US Distributor:

Shudder

International Sales:

TrustNordisk