Spies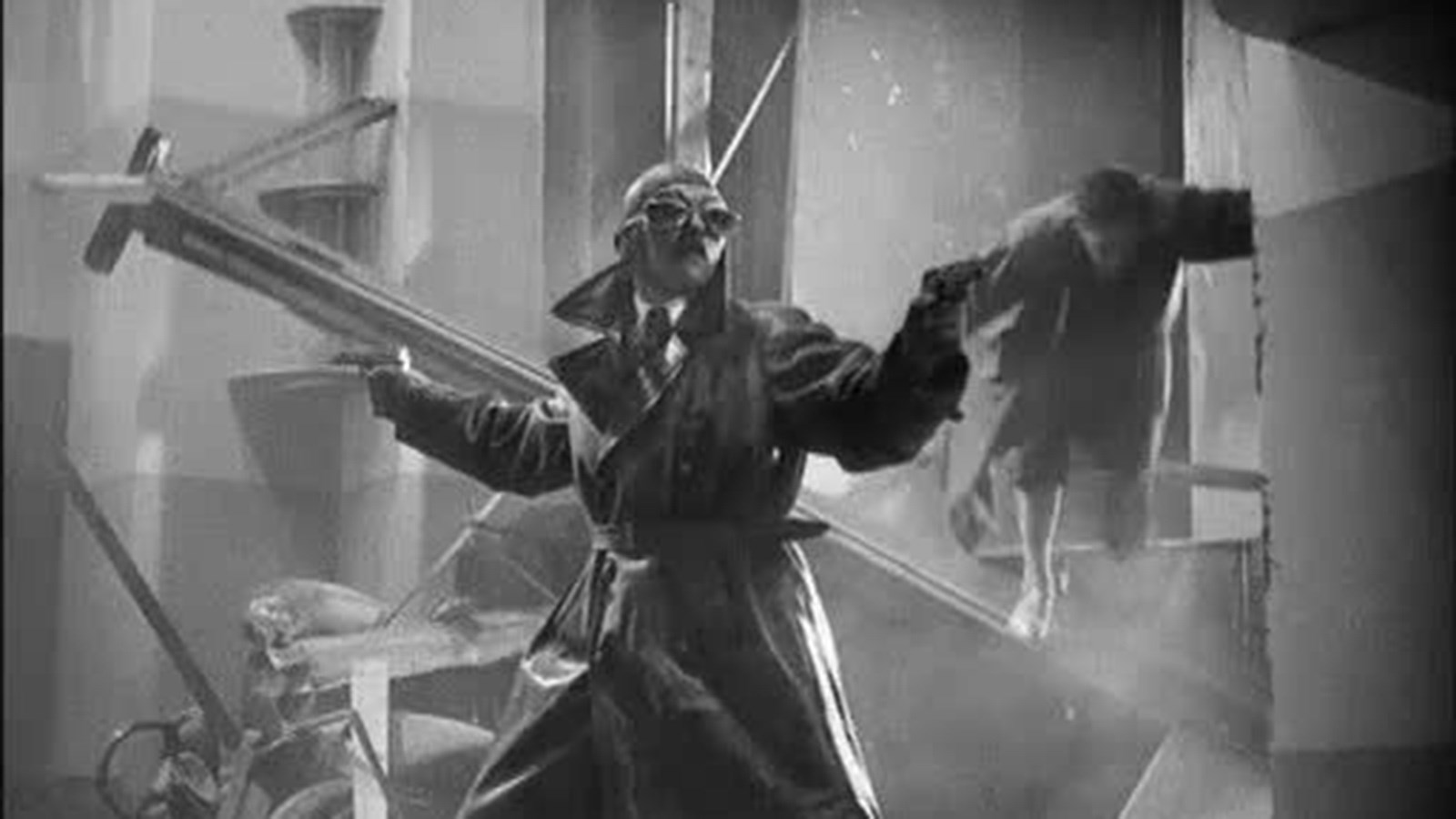 Fritz Lang and his wife Thea von Harbou co-wrote this Weimar Germany espionage thriller, his penultimate silent film, about the scalding-hot romance between a beautiful Russian spy and the headstrong British secret agent assigned to take down her organization.
Fritz Lang followed up his art-deco phantasmagoria Metropolis with a straightforward (well, relatively speaking; this is German Expressionism) genre thriller. Like the ultra-minimalist title itself, Lang's silent, co-written with his wife, Thea von Harbou, pares down the story to the genre's necessary ingredients (secret identities, purloined documents, femmes fatales, blackmail, a car chase, even a message written in invisible ink), juggling them for their own sake, for the director's pure sense of play; it's not clear—nor does it matter, Lang's telling us—where the plot is set or why anyone is doing what they're doing. Its central triangle has been compared to that of North By Northwest: handsome hero/seductive blonde who falls for him/criminal mastermind pulling the strings. The latter is here named Haghi; played by Lang favorite Rudolf Klein-Rogge (who also took the villain roles in Metropolis and two films in Lang's Doctor Mabuse series), he sits in the center of the plot like a spider in his web, manipulating it from the tension-heightening opening montage to the tragic "Pagliacci"-like finale. The wonderfully crisp restoration dates from 2004. Watch for the shot containing a Metropolis poster; it could be cinema's first Easter egg.
Director Biography
Fritz Lang is considered one of the best-known of German Expressionists and was dubbed the "Master of Darkness" by the British Film Institute. Born in Vienna in 1890, he studied civil engineering and art at the Technical University of Vienna. During World War I, he volunteered and fought in Russia and Romania. While recovering from injuries sustained in battle, he began writing up ideas for films, ideas he pursued after he was discharged from the Army. He began working as a director at the German film studio UFA at the outset of German Expressionism, peaking with the famous and influential sci-fi drama Metropolis (1927). His first talkie was the Peter Lorre-starring crime story M (1931), his first sound film. Immigrating to the United States due to the rise of the Nazi party, he picked up quick work at MGM and Columbia and continued his illustrious career, including such masterpieces as 1945's Scarlet Street, 1953's The Big Heat, and 1956's Beyond a Reasonable Doubt. Lang died from a stroke in 1976.
Original Language Title:

Spione

Director:

Fritz Lang

Principal Cast:

Rudolf Klein-Rogge, Gerda Maurus, Lien Deyers, Louis Ralph, Craighall Sherry

Country:

Germany

Year:

1928

Running Time:

150 minutes

Producer:

Erich Pommer

Screenplay:

Fritz Lang, Thea von Harbou

Cinematographers:

Fritz Arno Wagner

Music:

Werner R. Heymann

Website:

Official Film Website

Filmography:

The 1,000 Eyes of Dr. Mabuse (1960); While the City Sleeps (1956); Human Desire (1954); The Big Heat (1953); Clash by Night (1952); Scarlet Street (1945); The Women in the Window (1944); Ministry of Fear (1944); Man Hunt (1941); You Only Live Once (1937); Fury (1936); The Testament of Dr. Mabuse (1933); M (1931); Woman in the Moon (1929); Spies (1928); Metropolis (1927); Die Nibelungen: Kriemhild's Revenge (1924); Die Nibelungen: Siegfried (1924); Dr. Mabuse: The Gambler (1922); Destiny (1921)

Language:

Silent

Format:

DCP

US Distributor:

Kino Lorber Repertory

International Sales:

F.W.- Murnau Stiftung