Spin Me Round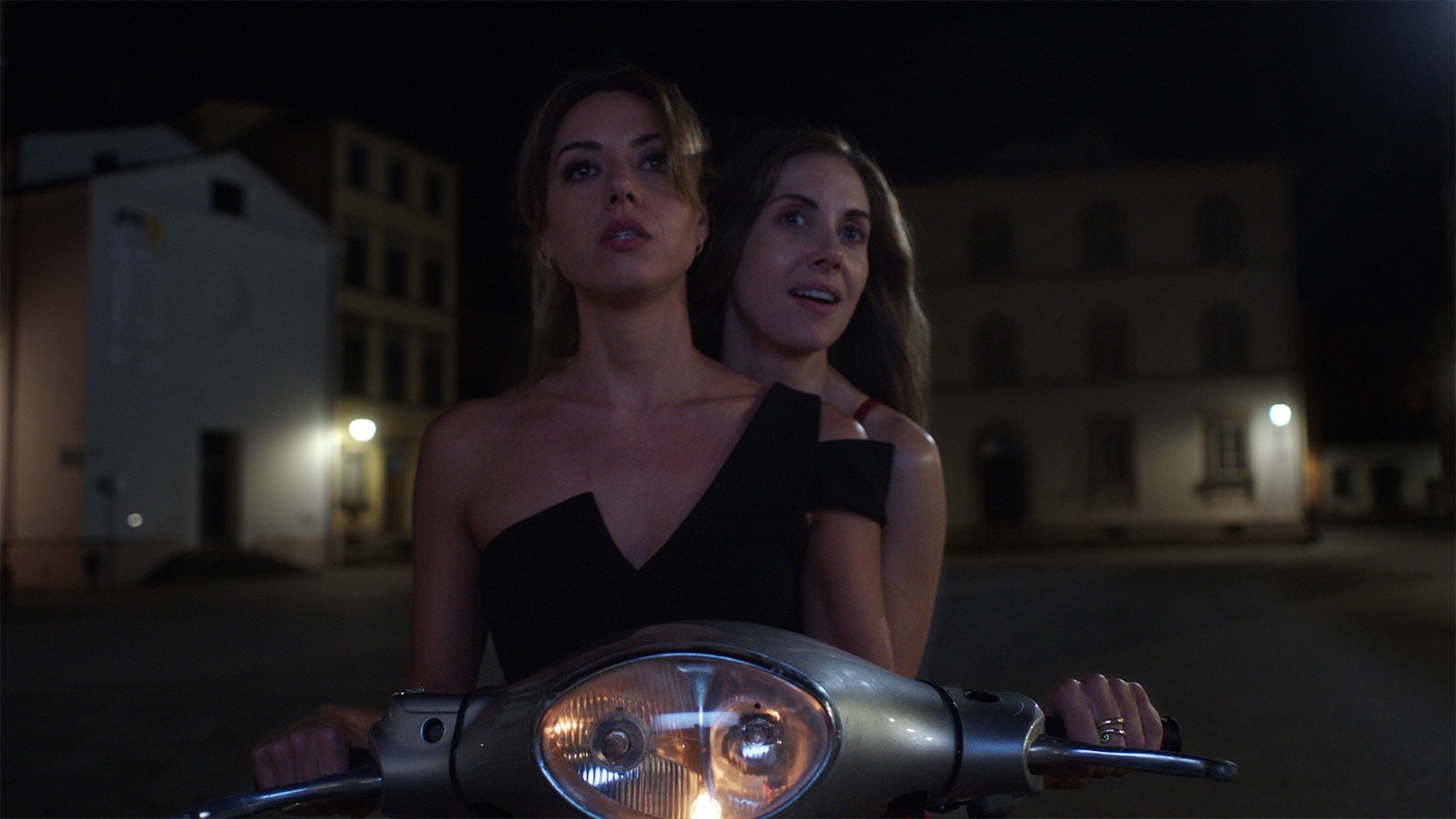 April 15 - 16, 2022
Absolutely bursting with comedic star power, this wild comedy stars Alison Brie ("Community") as the manager of a Bakersfield chain restaurant who wins the opportunity to attend the franchise's educational immersion program in Italy, where absolutely nothing goes right.
Director Jeff Baena, actor Alison Brie, and producer Mel Eslyn scheduled to attend.
A cavalcade of comic stars head to Italy, where absolutely nothing goes right, in the latest from SIFF favorite Jeff Baena (The Little Hours, Horse Girl). Alison Brie ("Community") stars as Amber, the Bakersfield manager of an Olive Garden-like restaurant called Tuscan Grove. One day, she receives an invitation to go on an all-expenses-paid trip to Europe with several other high-rated franchise managers, where they'll all participate in an educational immersion program just outside of Florence. Amber has never left the country, so this sounds like a dream come true! Not only does she hope to explore all that Tuscany has to offer, but she'll also get a chance to meet the restaurant chain's wealthy and charismatic owner (Alessandro Nivola, The Art of Self-Defense). But what she thought would be a romantic getaway develops into anything but: There is a curfew, none of the participants are allowed to leave the premises except on sanctioned company outings, people keep disappearing into the night, and who is this mysterious woman (Aubrey Plaza, Ingrid Goes West) trying to sow chaos? Spin Me Round is a wild ride absolutely bursting with comedic star power from the likes of Molly Shannon ("The Other Two"), Zach Woods ("Silicon Valley"), Fred Armisen ("Portlandia"), Tim Heidecker ("On Cinema at the Cinema"), Ben Sinclair ("High Maintenance"), Rel Howery (Bad Trip), Ego Nwodim ("Saturday Night Live"), and Lauren Weedman ("Almost Live"). MANGIA!
Director:

Jeff Baena

Principal Cast:

Alison Brie, Alessandro Nivola, Aubrey Plaza, Molly Shannon, Zach Woods, Lil Rel Howery

Premiere Status:

Seattle

Country:

USA, Italy

Year:

2022

Running Time:

104 min

Producer:

Mel Eslyn, Jeff Baena, Alison Brie, Dylan Sellers, Chris Parker

Screenplay:

Jeff Baena, Alison Brie

Cinematographers:

Sean McElwee

Editors:

Ryan Brown

Filmography:

Horse Girl (2020), The Little Hours (2017), Joshy (2016), Life After Beth (2014)

Language:

English

Format:

DCP

International Sales:

ICM