Stories of Us: Camp Second Chance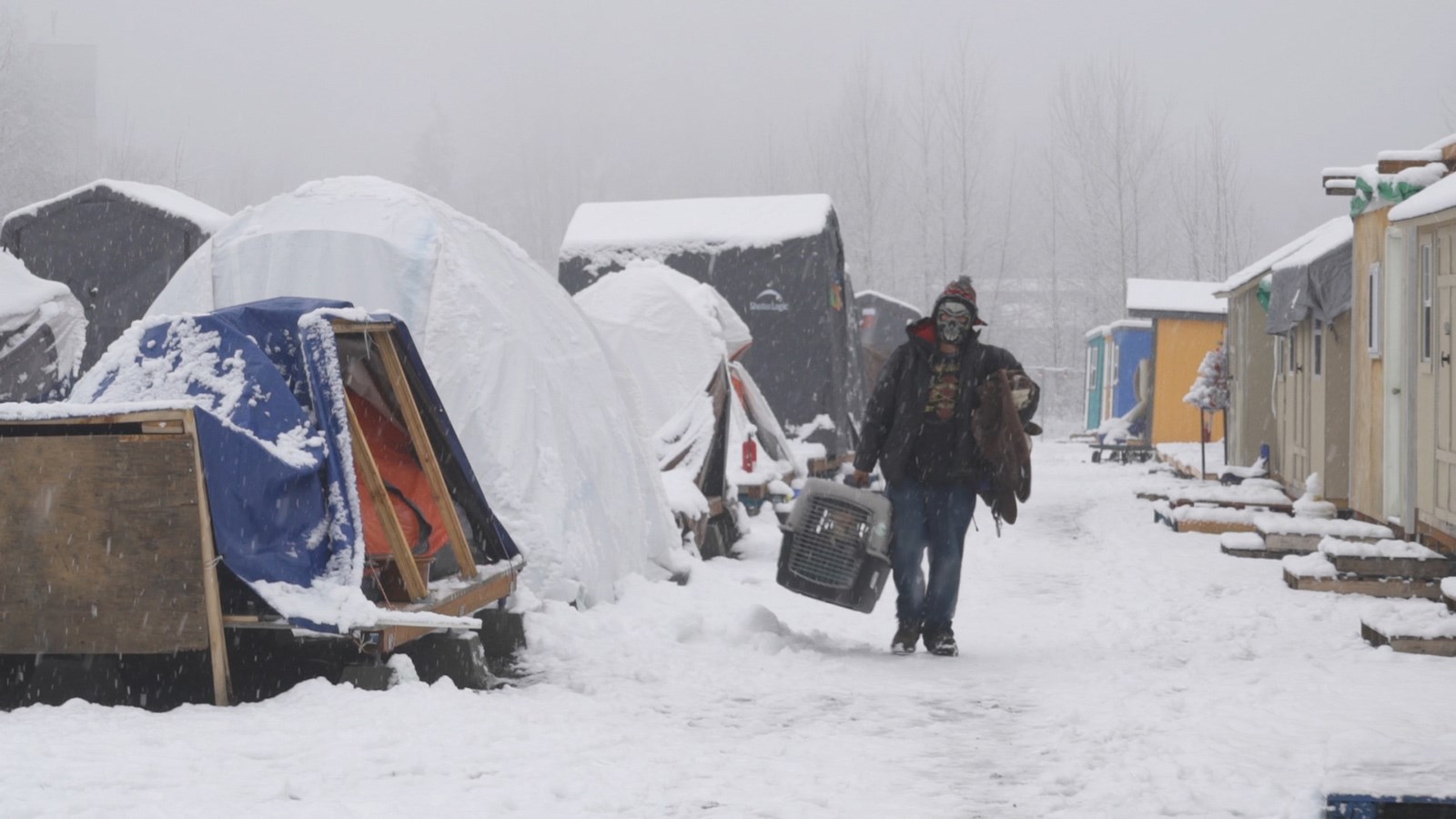 Director Melinda Raebyne embeds herself at one of Seattle's homeless camps over one winter, challenging public ignorance and humanizing a population that locals would rather neglect.
Seattle is one of the fastest-growing cities in the country, but homelessness is on the rise, with more than 11,600 people living on the streets. In 2016, a clean and sober camp, Camp Second Chance, was birthed. A place for the homeless to recollect themselves in a healthy, caring environment, it's operated by the homeless who choose to stay. Everyone chips in, taking turns running security, and seeks opportunities to pursue their dreams. A young mother whose child was taken from her lives at the camp while working toward her education. A man who's experienced a run of bad luck hopes his life turns out to have some kind of meaning. Director Melinda Raebyne captures the heart of Camp Second Chance by embracing personal discomfort to live as they live. "Everybody wants to tell the homeless what they need, but nobody is asking the homeless what they need," she explains. How can we understand their needs if we can't fathom their struggles? Raebyne tugs at the heartstrings with honest interviews and raw moments of breakdown. This documentary reminds you that the homeless are people just like you and me, with desires and needs, simply "looking for a help up, not a handout."
Director Biography
Tacoma-based actor Melinda Raebyne began filmmaking in 2015 after ten years of acting. Melinda's art is inspired by the saying "great art doesn't just capture the moment, it allows you to feel it." Motivated from her own personal experiences, and the resilience of the human spirit, she uses her films to examine important social injustices while giving a voice to those in our society who've become invisible. Stories of Us: Camp Second Chance is her feature film debut.
Sponsored by 4Culture, Encore Media Group, National Endowment for the Arts, Seattle Office of Arts & Culture, Sound Publishing Seattle Weekly, Washington State Arts Commission, City of Shoreline, Shoreline Community College, Women In Film Seattle
Director:

Melinda Raebyne

Premiere Status:

World Premiere

Country:

USA

Year:

2019

Running Time:

50 minutes

Producer:

Melinda Raebyne, Mar Sue Calleros

Screenplay:

Melinda Raebyne

Cinematographers:

James Starlin, Jason Berg, James Harnois, Levi Isaacs

Editors:

Jason Berg

Music:

Justin Tamminga

Filmography:

Debut Feature Film

Language:

English

Format:

DCP