Storm in My Heart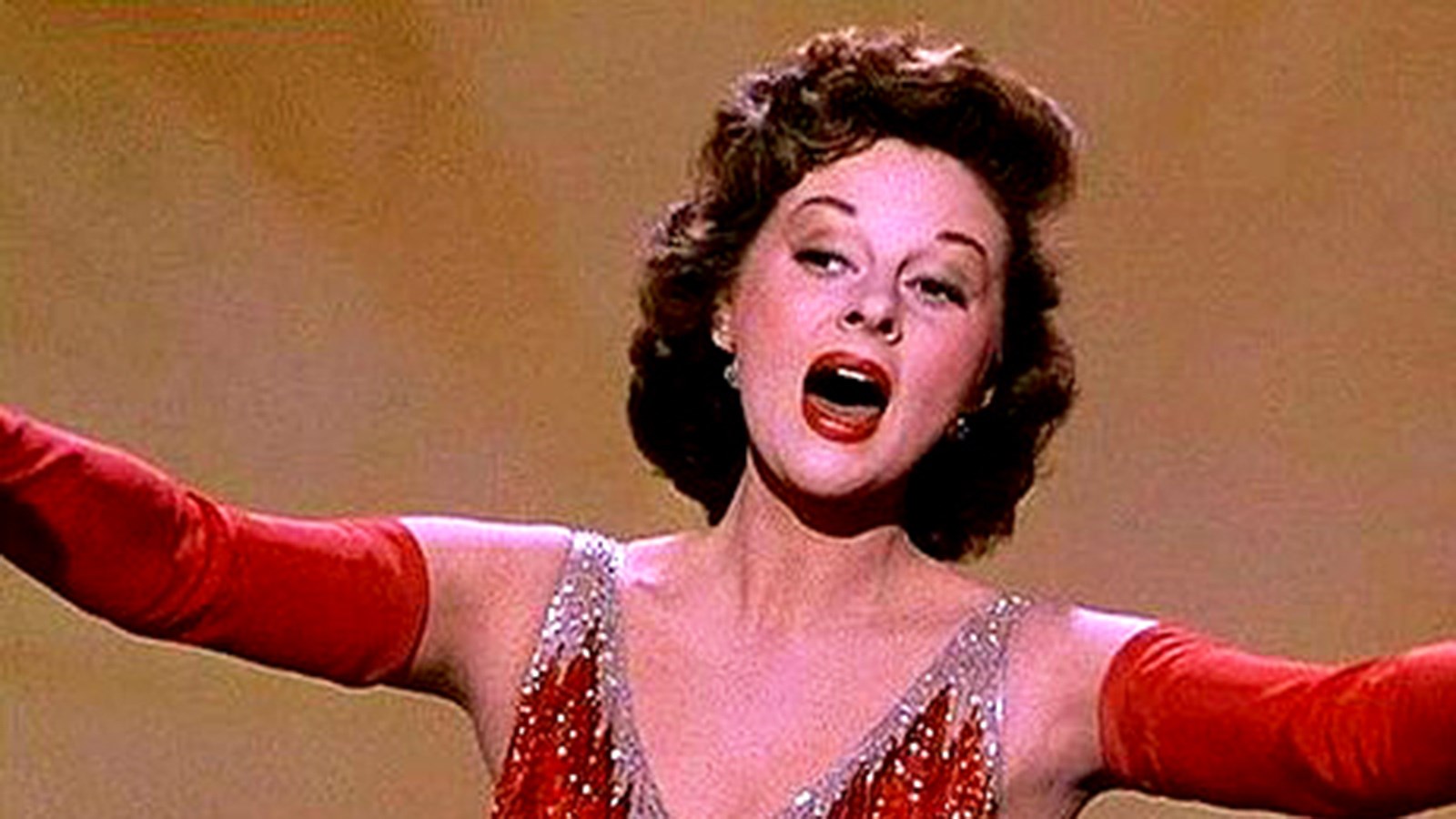 Despite the many curious similarities between Susan Hayward and Lena Horne—both were born in Brooklyn on exactly the same day, for example—one detail set their careers on very different paths. This doc examines their parallel lives.
Does this count as watching one movie, or two, or three? Cinematic provocateur Mark Cousins simultaneously runs two Hollywood musicals side-by-side in their entirety, then adds written commentary as a way to examine race and privilege in old Hollywood. First, he chose two very different Hollywood stars, Susan Hayward and Lena Horne, who were both born in Brooklyn on the very same day: June 30, 1917. Horne was African American and, for most of her career, was shot in such a way that her roles could be edited out when her movies were shown in the more racist areas of the American South. On the flipside, Hayward was a Technicolor redhead and was always the primary focus of each and every one of her scenes. Next, Cousins chose their most famous musicals: Horne in Stormy Weather (1943) and Hayward in With A Song in My Heart (1953). Both films were made by 20th Century Fox and shared many of the same key crew members. He shifts our focus between one or the other by turning up and down the volume of each film, and on top of that adds text with additional information. The result says more about the studio system than either film could alone. All told, it's an extremely entertaining and enlightening experiment.
Director Biography
Mark Cousins is an Irish-Scottish award-winning filmmaker and author. His themes are looking, cities, cinema, childhood, and recovery. He is also the co-founder (with Tilda Swinton) of the 8½ Foundation which is a Scottish-based not-for-profit organization dedicated to introducing world cinema to children. In 2018, he completed a two-hour, four-screen commission for the Rotterdam Film Festival, Storm in My Heart, and is editing a 22-hour film, Eye Opener, which looks at cinema from the perspective of women directors.
Sponsored by KNKX
Director:

Mark Cousins

Principal Cast:

Lena Horne, Susan Hayward

Premiere Status:

North American Premiere

Country:

USA, Scotland

Year:

2018

Running Time:

117 minutes

Editors:

Timo Langer

Filmography:

I Am Belfast (Doc, 2015); 6 Desires: DH Lawrence and Sardinia (Doc, 2014); Life May Be (Doc, 2014); Here Be Dragons (Doc, 2013); A Story of Children and Film (Doc, 2013); What is This Film Called Love? (Doc, 2012); The First Movie (Doc, 2009)

Language:

English

Format:

DCP