Stray Dolls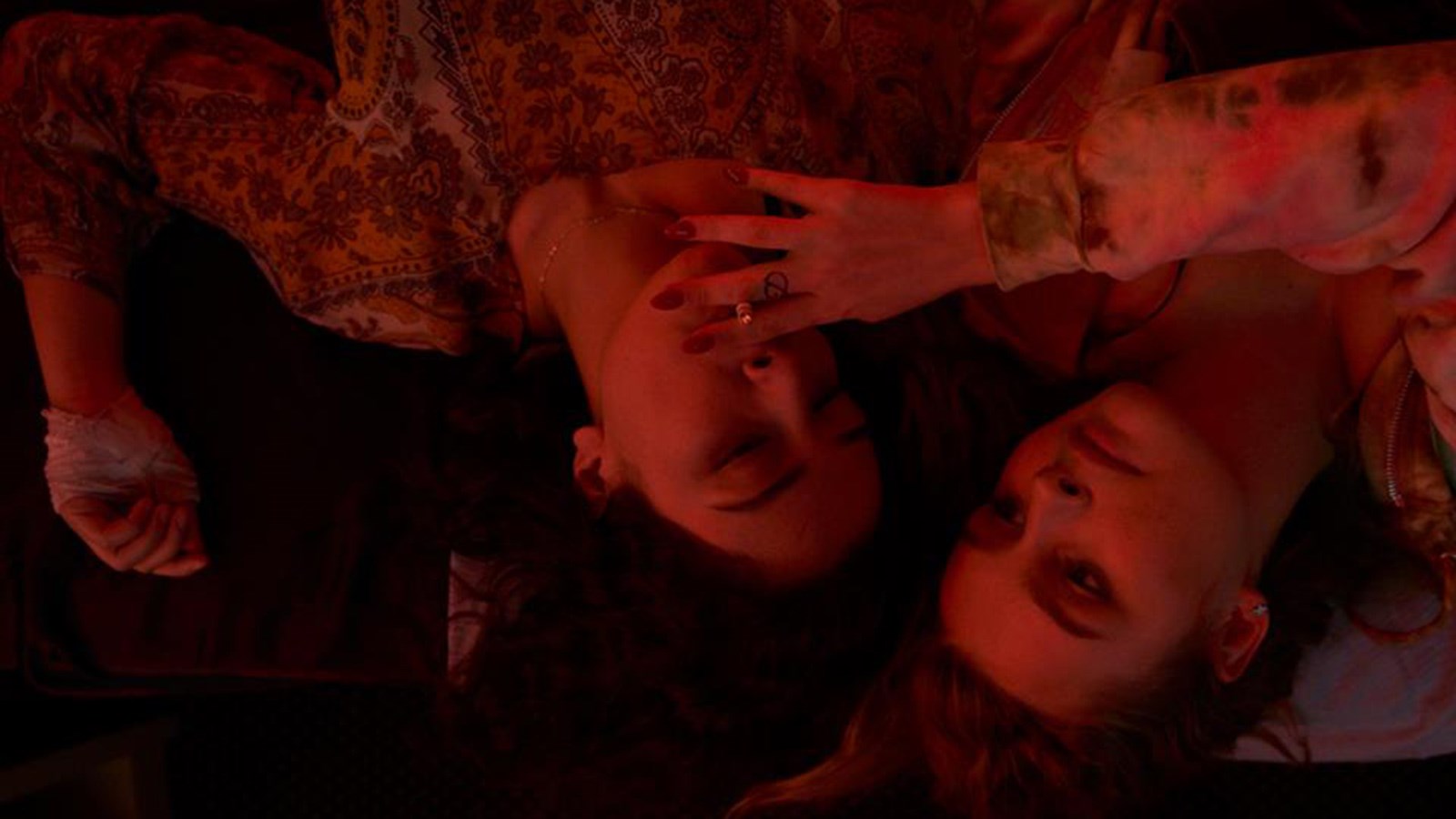 A South Asian immigrant new to America takes a job at a seedy motel, only for the guests, employees, and her deceitful boss (Cynthia Nixon) to pull her into a world of crime that spirals out of control.
"Anything can happen in America. The American dream is real." For Riz (Geetanjali Thapa), what she tells her worried mother from a phone booth outside of Niagara Falls couldn't be further from the truth. A young South Asian immigrant, Riz arrived in New Jersey with a plan to work hard and honestly, and to send money back to her family until they can afford to join her. Instead, she finds herself making beds and cleaning bathrooms in a seedy roadside motel immersed in criminal activity. There she meets Una (Cynthia Nixon, A Quiet Passion), the owner of the hotel and an alcoholic mother figure to its inhabitants, and Dallas (Olivia Dejonge, The Visit), a fiery young woman trying to outrun and fight through her past trauma. Riz and Dallas share a small room in the motel and work together as housekeepers during the day, but it's not long before they hatch a plan to rob the violent, drug-addled men who stay there. After one of their thefts goes horribly wrong, though, the girls' plan to escape rapidly dissolves into a spiral of unstoppable violence and chaos. Director and screenwriter Sonejuhi Sinha delicately crafts this gritty, realistic character drama revolving around class struggle, immigrant exploitation, matriarchal power, and the ever-elusive American Dream.
Director Biography
Sonejuhi Sinha grew up in northern India and attended a British boarding school in the Himalayas before moving to New York City. Since she moved from editing and producing to filmmaking, Sinha has collaborated with Harmony Korine, Julie Taymor, and Spike Jonze, and has been recognized, among other awards and grants, with an invitation to the Tribeca Film Institute's prestigious Through Her Lens program.

Sponsored by Ingeniux, Redbox
Director:

Sonejuhi Sinha

Principal Cast:

Geetanjali Thapa, Olivia DeJonge, Robert Aramayo, Cynthia Nixon

Country:

USA

Year:

2019

Running Time:

97 minutes

Producer:

Charlotte Rabate, Sonejuhi Sinha, Edward Parks

Screenplay:

Sonejuhi Sinha

Cinematographers:

Shane Sigler

Editors:

J.D. Smyth

Music:

Gingger Shankar

Website:

Official Film Website

Awards:

Tribeca Film Festival 2019 (Special Jury Prize)

Filmography:

Debut Feature Film

Language:

English, Nepali

Has Subtitles:

Yes

Format:

DCP

International Sales:

UTA