Sune vs. Sune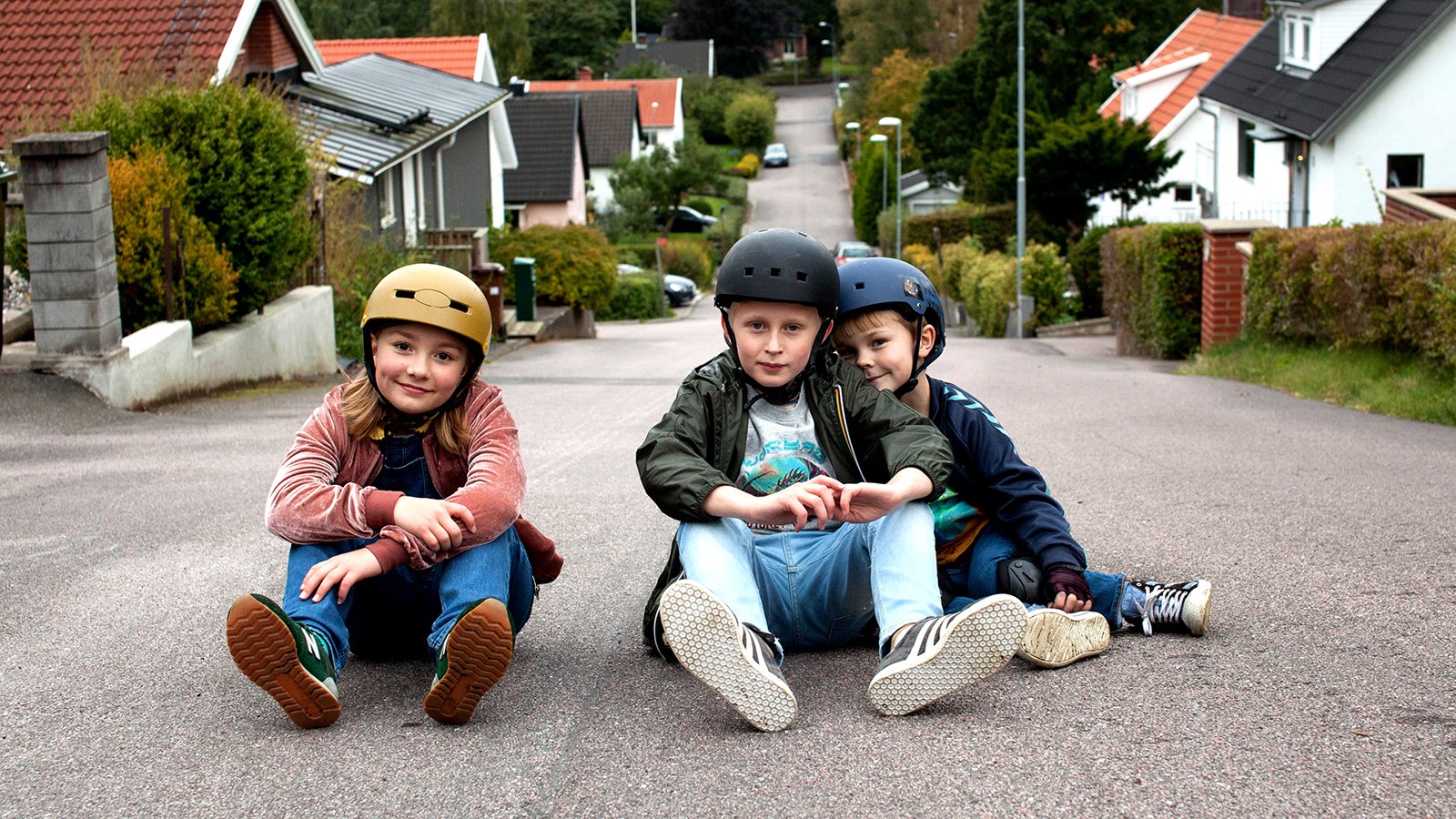 The Swedish family of 10-year-old Sune is facing all kinds of comic problems: job threats, the pressure of keeping up with the Jonssons—and (worst of all) a popular new kid in class also named Sune!
Fourth grade is not starting well for Sune Andersson. He arrives late on the first day (because their family car is ancient, because of Dad's bottom-of-the-ladder job with a Swedish tax company) to find another boy named Sune—and now he has to be known as Sune Two. The injustice! Worse, the new kid is American, talented, popular, and catching the eye of Sune's friend Sophie, especially after they get cast together in "Romeo och Julia." Poor Sune is hurled into an existential crisis–"He's taken my name, my girlfriend, and my dignity!" Meanwhile, Dad thinks maybe he should quit and become a rock drummer, and Mom will not stop fibbing status-consciously to new-Sune's glamorous mom. But Sune's preposterously cute younger brother Hakan and his overactive imagination might come up with a revenge plan. Based on a long-running Swedish book series (the closest American equivalents, in comic tone and subject matter, are probably the "Diary of a Wimpy Kid" books), Sune Vs. Sune is dryly hilarious and as smart as it is adorable. (Maybe I'm overthinking, but Sune's arguments with his conscience, who keeps irritatingly popping up in backpacks and trash cans, seem like a very Bergmanesque device, and is the closing-credits production number, "Two of Us," a sly spoof of Abba's "One of Us"?) Recommended for ages 8+ (Tween drama and situations)
Director Biography
Jon Holmberg was born in Sweden in 1974. After finishing acting school in Stockholm, it was all about theater. While producing his own plays, he worked for different production companies writing and directing for television, mainly comedy. Since then many of Holmberg's series and shows have aired in Sweden and other countries.
Sponsored by Full Tilt Ice Cream, KING 5, Pacific Place, Redbox
Director:

Jon Holmberg

Principal Cast:

Elis Gerdt, John Osterlund, Lily Wahlsteen, Baxter Renman, Tea Stjarne

Country:

Sweden, Denmark

Year:

2018

Running Time:

89 minutes

Producer:

Linus Stohr Torell, Malin Soderlund

Screenplay:

Jon Holmberg, Daniella Mendel Enk

Cinematographers:

Erik Persson

Editors:

Fredrik Alneng

Music:

Joel Danell, Andreas Tengblad

Website:

Official Film Website

Filmography:

Debut Feature Film

Language:

Swedish

Has Subtitles:

Yes

Format:

DCP

International Sales:

Global Screen GmbH