Sword of Trust | SIFF 2019 Opening Night Gala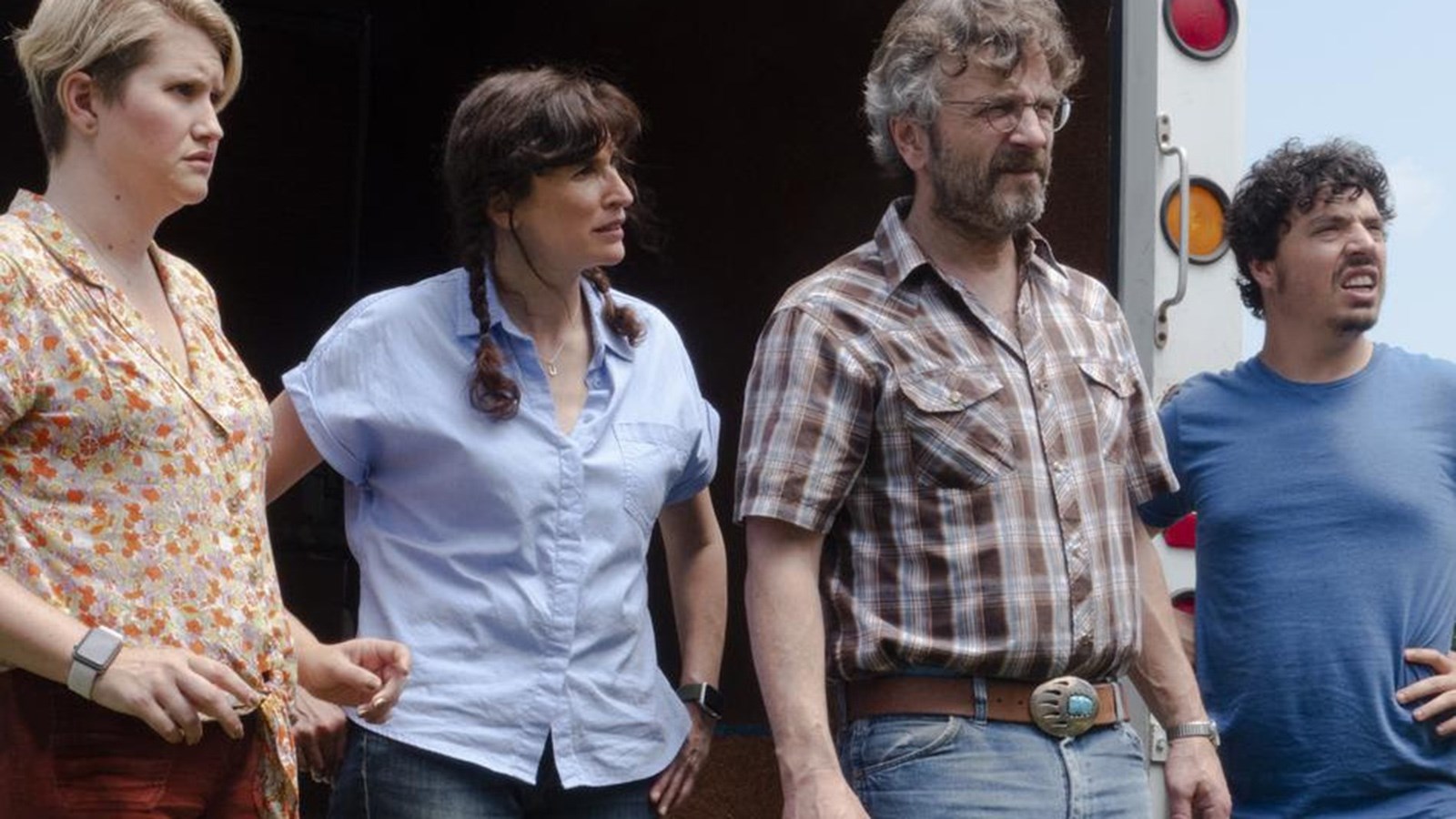 Now Playing
In local filmmaker Lynn Shelton's latest, two women (Jillian Bell and Michaela Watkins) attempt to unload an inherited Civil War sword onto a curmudgeonly pawnshop owner (Marc Maron) and reluctantly enter a world of conspiracy theory and Southern disillusionment.
OPENING NIGHT GALA
Start the Festival right by attending the Opening Night Gala, the best party of the year, at Marion Oliver McCaw Hall. The kick-off event is always a fabulous time, with hors d'oeuvres, desserts, and cocktails immediately following the screening.
Tickets
General Admission:
Includes admission to the film, entry to the Opening Night Party, and two drink tickets.
Non-Members: $75
Members: $65
Red Carpet Experience:
Includes admission to the film with reserved seating, valet parking, a premium gift bag, entry to the Opening Night Party, and unlimited drinks. *This is a fundraiser for SIFF*
Non-Members and Members: $275
On the internet, value, as well as beauty, is in the hand of the sword-holder-a truth exploited by the ensemble of characters that inhabit the small-town Southern world of this latest comic gem from Seattle native Lynn Shelton. The titular McGuffin of this shaggy-dog story is an old Civil War sword inherited by lesbian couple Cynthia (Jillian Bell) and Mary (Michaela Watkins), who seek the advice of Alabama pawnshop owner Mel (comedian and podcaster Marc Maron). Disbelieving the claims of Cynthia's grandfather that the sword had been offered in surrender-by the U.S. Army-Mel offers a paltry $400. However, after some digging through the web's shadier conspiracy-theory websites, Mel's dim assistant (Jonathan Bass) uncovers potential buyers who insist the South secretly won the Civil War, and who might be willing to part with 100 times Mel's offer. Thus begins a farcical odyssey into the underbelly of Southern paranoia and revisionist history. Using her signature improv-style directing technique, Shelton lets her actors react naturalistically to the outlandish situations they encounter, including nefarious backwoods characters who covet the chance to own proof of their own delusions. Full of caustic but never mean-spirited wit, Shelton's Sword of Trust could be called her uproarious, goofy response to the rise of MAGA culture in America.
Sponsored by Brotherton Cadillac Buick GMC, Tito's Handmade Vodka
Director:

Lynn Shelton

Principal Cast:

Marc Maron, Jon Bass, Michaela Watkins, Jillian Bell, Toby Huss

Premiere Status:

Seattle

Country:

USA

Year:

2019

Running Time:

89 minutes

Producer:

Ted Speaker, Lynn Shelton

Screenplay:

Lynn Shelton, Mike O'Brien

Cinematographers:

Jason Oldak

Editors:

Tyler L. Cook

Music:

Marc Maron

Filmography:

Outside In (2017); Laggies (2014); Touchy Feely (2013); Your Sister's Sister (2011); Humpday (2009); My Effortless Brilliance (2008); We Go Way Back (2006)

Language:

English

US Distributor:

IFC Films

International Sales:

UTA