Taste of Cherry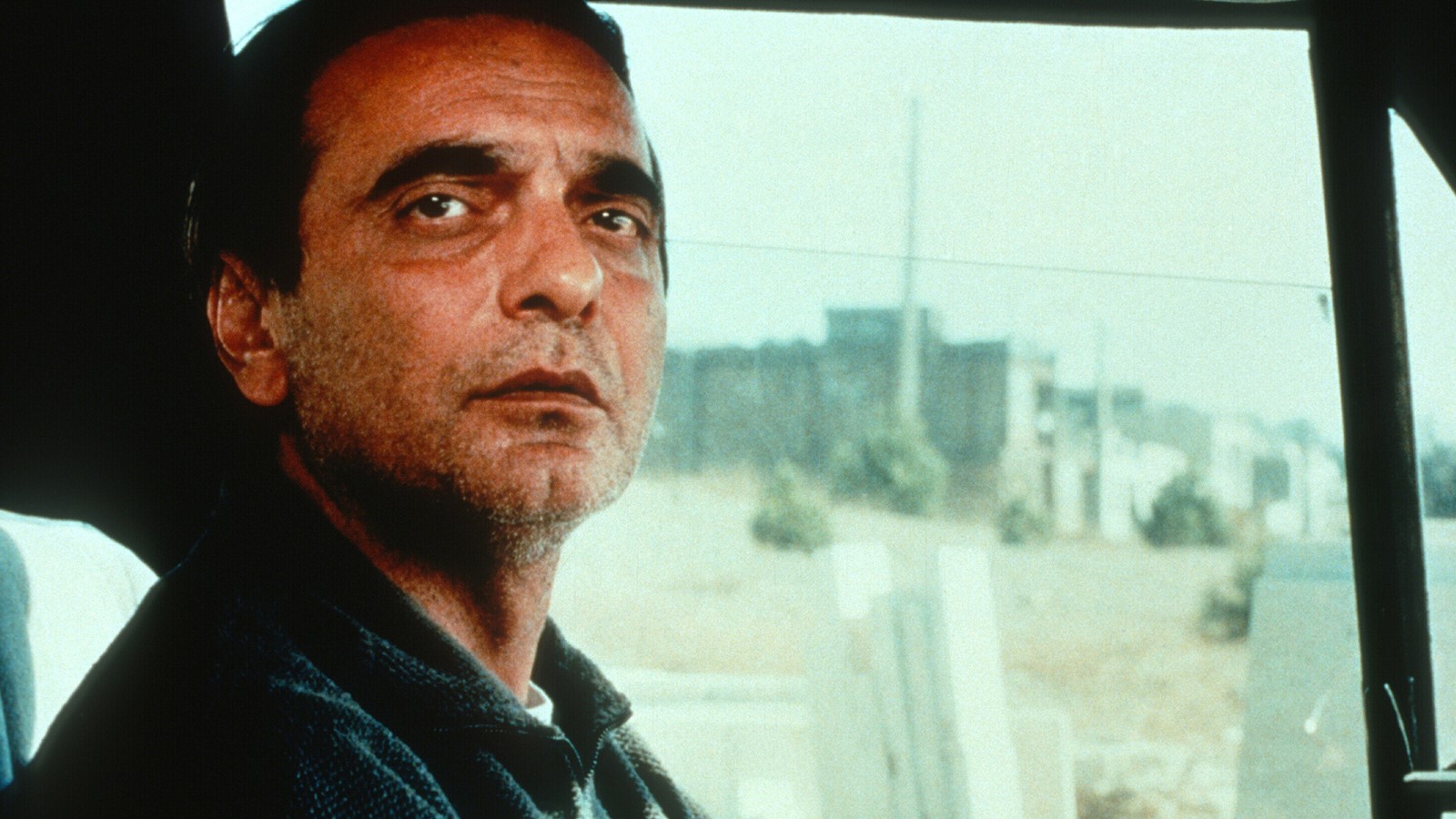 In tribute to the late Iranian film icon Abbas Kiarostami, his distinctive Palme d'Or-winning film—the emotionally complex, minimalist story of a middle-aged man searching for someone to help bury him after he commits suicide.
"It is not an exaggeration to say that this is one of the greatest Iranian films ever made, and its director, Abbas Kiarostami, who passed away last year, played a leading role in developing the program, tone, and mode of this country's distinctive cinema."—Charles Mudede, The Stranger
Saturday, June 10, 2017
Purchased Tickets
Limited Availability
On Standby
Matinee
In tribute to the late, legendary Iranian director Abbas Kiarostami, SIFF presents the distinctive Palme d'Or-winning film Taste of Cherry on its 20th anniversary. Mr. Badii, a middle-aged man in Tehran, is intent on killing himself and seeks someone to bury him after his demise. In this quest, he drives around the city, meeting with numerous candidates. The first is a shy, young Kurdish soldier who refuses to do the job and flees from Badii's car in alarm. His second recruit is an Afghani seminarian, who also declines because he has religious objections to suicide. The third is an Azeri taxidermist; he is willing to help Badii because he needs the money to care for a sick child. But as their conversation continues, the Azeri begins to try to talk him out of his plans. The film, considered by many to be Kiarostami's masterwork, is narratively simple and emotionally rich—the distillation of a philosophical inquiry into those things that make life worth living, including, for one of the great directors of our time, the cinematic form itself.
Director Biography
Late Iranian filmmaker Abbas Kiarostami had a career that spanned more than 40 years. Some of his most acclaimed films include Certified Copy (2010), Close-Up (1990), and Taste of Cherry (1997), which won the Palme d'Or at Cannes.
Sponsored by Anonymous, Sinikka and Babak Parviz, Neda and Michael Nassirian, ARVR Academy, Persian & Iranian Studies at UW Near-Eastern Languages & Civilization Department, Naimor Inc., American Iranian Business Council, Nima Foroutan DDS, Homes and Equity Mortgage, UW Iranian-American Faculty, Naini Family Foundation, Iranian American Community Alliance
Director:

Abbas Kiarostami

Principal Cast:

Homayoun Ershadi, Abdolrahman Bagheri, Afshin Khorshid Bakhtiari

Premiere Status:

Seattle

Country:

Iran, France

Year:

1997

Running Time:

95 minutes

Producer:

Alain Depardieu, Abbas Kiarostami

Screenplay:

Abbas Kiarostami

Cinematographers:

Homayun Payvar

Editors:

Abbas Kiarostami

Filmography:

Like Someone in Love (2012) Certified Copy (2010); The Wind Will Carry Us (1999); Through the Olive Trees (1994); Close-Up (1990); Where is the Friend's Home? (1987)

Language:

Persian

Has Subtitles:

Yes

Format:

35mm

International Sales:

Janus Films