Temblores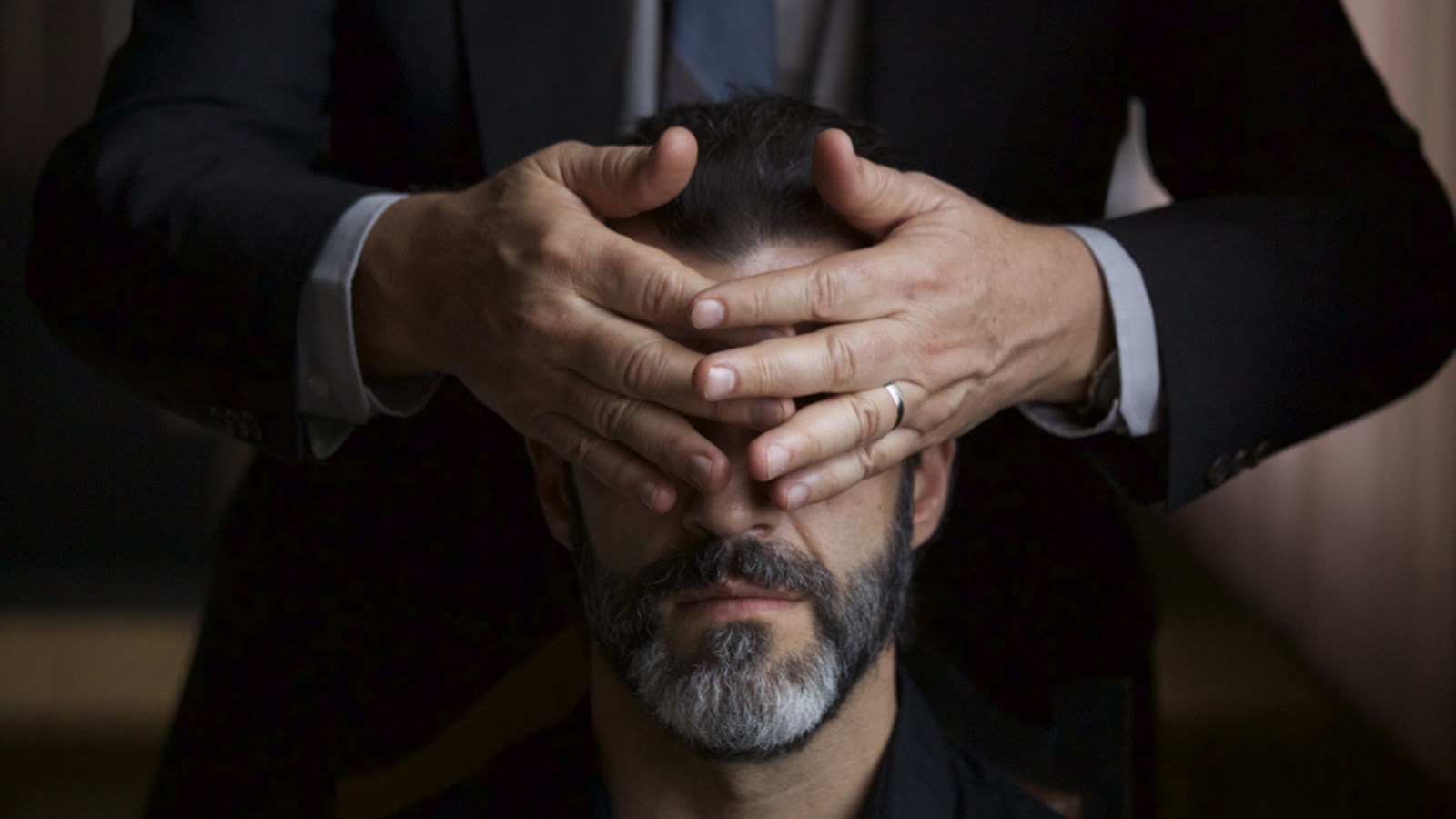 Earthquakes are the central metaphor in this drama as a just-out gay man faces brutal pressure to conform from his family and from the church in intensely Catholic Guatemala.
Sobbing and curled into a fetal position as the rain howls outside and his family races about in full crisis mode, successful financial consultant Pablo (Juan Pablo Olyslager) knows that while much of the life he has lived over the past 40 years has been a lie, the price his church and family are about to extract for revealing his relationship with Francisco (Mauricio Armas Zebadua) will be steep. Immediately banished from his upper-middle-class home, Pablo takes up residence in a small, gritty apartment in downtown Guatemala City as his beautiful wife Isa (Diane Bathen) turns to their evangelical community in hopes of convincing him of repentance and the possibility of a faith-based "cure." But as he is further blacklisted from social circles, fired from his job for breaching his firm's "flawless moral code," and increasingly desperate to see his two children, Pablo quietly submits to a brutal conversion-therapy regimen, leading to a moral and emotional tipping point against the reality of life within a deeply religious culture in this unforgettable new film from the writer and director of Ixcanul, Jayro Bustamante.
Director Biography
Jayro Bustamante was born in Guatemala in 1977 and trained as a director in Guatemala, Paris, and Rome. His Guatemala-set drama Ixcanul ("volcano" in the Indigenous Kaqchikel language) played at SIFF 2016. "As part of the research" for Temblores, Bustamante said in an interview, "I went and became involved in a church. I was part of a group and everything. But then Ixcanul came out and I got famous and they said, 'You're here to investigate a film!' And they kicked me out!'"
Sponsored by Greater Seattle Business Association
Director:

Jayro Bustamante

Principal Cast:

Juan Pablo Olyslager, Diane Bathen, Mauricio Armas Zebadua, Sabrina de la Oz, Maria Telon

Country:

Guatemala, France, Luxembourg

Year:

2019

Running Time:

107 minutes

Producer:

Gerard Lacroix, De Jesus Peralta Orellana Marina, Nicolas Steil, Edgard Tenembaum

Screenplay:

Jayro Bustamante

Cinematographers:

Luis Armando Arteaga

Editors:

Cesar Diaz

Music:

Pascual Reyes

Awards:

Guadalajara International Film Festival 2019 (Best Cinematography); Toulouse Latin America Film Festival 2019 (Audience Award)

Filmography:

Ixcanul (2015)

Language:

Spanish

Has Subtitles:

Yes

Format:

DCP

US Distributor:

Film Movement

International Sales:

Film Factory Entertainment