The Apollo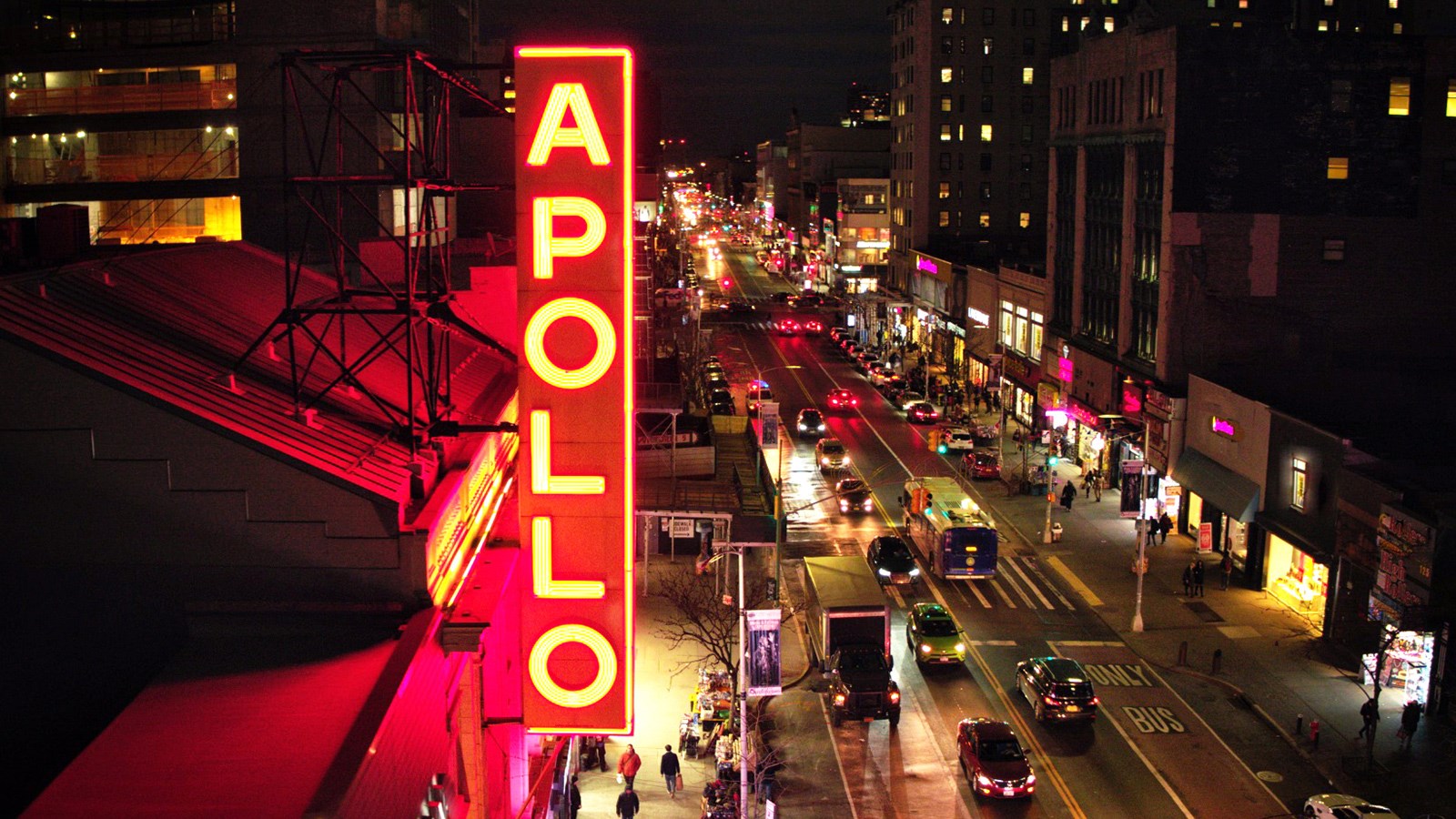 Archival footage onstage and backstage enriches this portrait of the iconic Harlem theater, since 1934 the epicenter of African-American achievement in performance.
"A sincere ode to a beacon for Black culture"—IndieWire
It's 1934 and you've signed up for a talent show. You were planning to dance, but the dancers on before you are amazing, so at the last second you decide to sing instead. Then on top of that, you forget the words and start to scat. What then? Well, if you're Ella Fitzgerald, you've just launched your career. This could happen only at Harlem's Apollo Theatre, which both presented and, thanks to its long-running Wednesday Amateur Nights, launched many of the greatest African-American performers ever, which is to say many of the greatest American performers ever. (Its Motown Revues featured arrays of legends unduplicated by even the most gala Rock & Roll Hall of Fame induction ceremonies.) After decades as an epicenter of music, comedy, dance, even drag, the venue hit a rough patch in the '70s, but soon bounced back, bolstered by a new genre, hip-hop. The archival footage in Roger Ross Williams' doc is rich and fascinating (choosing what to leave out must have been agony), but present-day scenes also reveal the hard work of the Apollo's governing board to both celebrate its history and push African-American art forward: The development of a stage adaptation of Ta-Nehisi Coates' "Between the World and Me" continues the theater's legacy as a community center and a reflector of our country's racial history.

Director Biography
Roger Ross Williams was the first African-American director to win an Oscar: in 2010 for his documentary short subject Music by Prudence, his debut film. He grew up in a Gullah family in South Carolina and now lives and works in New York City.
Sponsored by Diageo Americas, Inc., KEXP 90.3 FM, KING 5
Director:

Roger Ross Williams

Principal Cast:

Featuring: Jamie Foxx, Pharrell Williams, Patti LaBelle

Country:

USA

Year:

2019

Running Time:

101 minutes

Producer:

Lisa Cortes, Jeanne Elfant Festa, Cassidy Hartmann, Nigel Sinclair

Screenplay:

Roger Ross Williams, Cassidy Hartmann

Cinematographers:

Michael Dwyer

Editors:

John Steven Fisher, Jean Tsien

Music:

Robert Glasper

Website:

Official Film Website

Filmography:

Life, Animated (Doc., 2016); God Loves Uganda (Doc., 2013)

Language:

English

Format:

DCP

US Distributor:

HBO Documentary Films