The Big Hit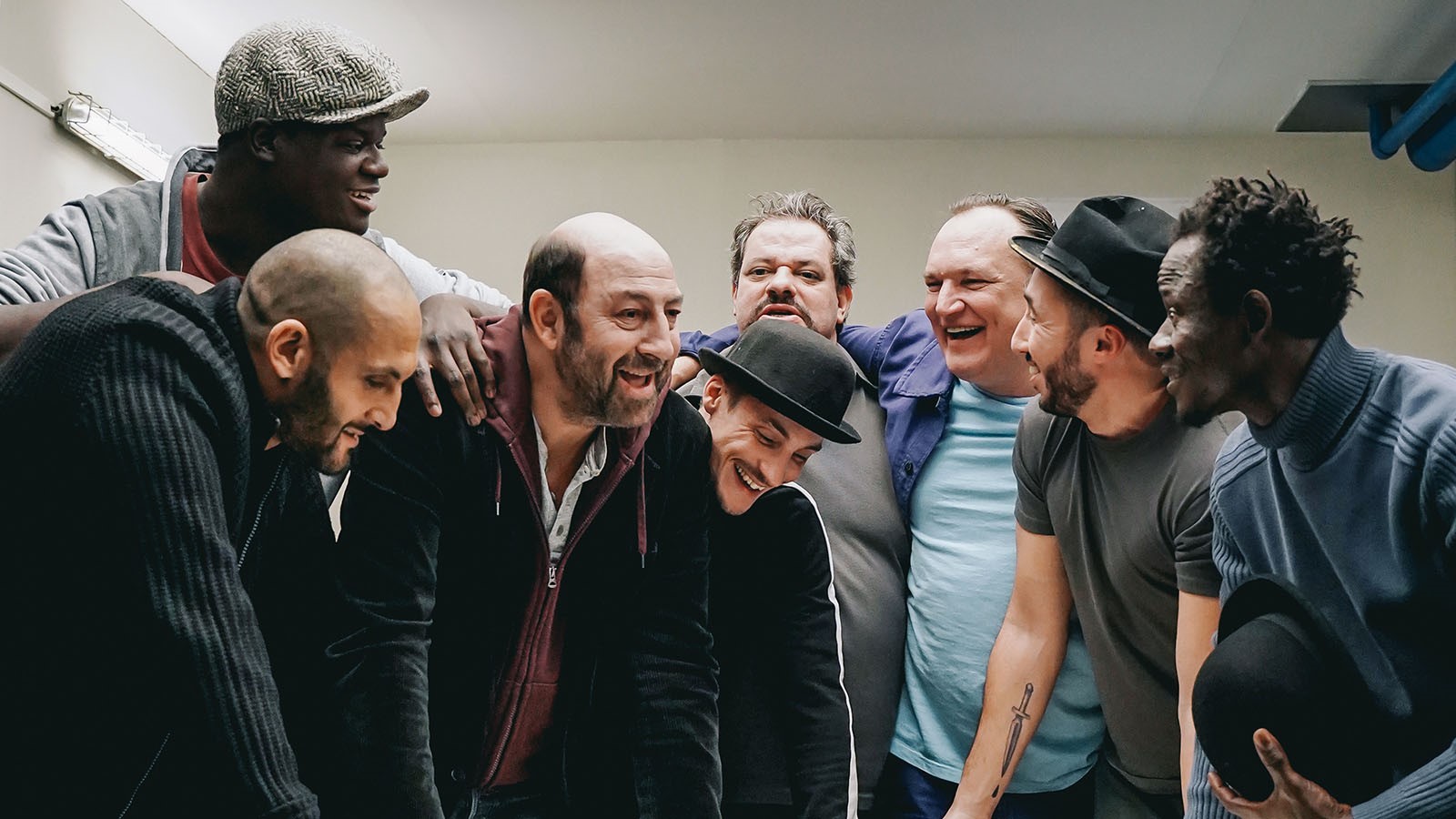 April 8 - 18, 2021
"Let us not waste our time in idle discourse!" An out-of-work actor who runs a prison theater program directs a staging of "Waiting for Godot," giving the troupe of convicts a chance to go on the road with Beckett's masterwork. Inspired by a true story.
Per the film producers' request, we have to pull The Big Hit from our lineup.
Perhaps best known for Welcome to the Sticks, the highest-grossing film of all time in France, Kad Merad stars as Etienne, a prickly out-of-work actor who makes ends meet by leading exercises at corporate retreats and running a theater workshop in a prison. In his work at the prison, he is struck by the rhythm of pause and postponement that defines the prisoners' lives, prompting him to stage a production of Samuel Beckett's play "Waiting for Godot." It's more than anyone has asked of these men before, and perhaps more than anyone has thought them capable of. But able to recognize themselves in the characters and their circumstances, the prisoners rise to the occasion and the production is a great success, for them and Etienne, too. When they are invited to take the play on the road—all the way to the Odéon Theater in Paris—their world expands, transforming the way they see themselves and their future. The story is inspired by remarkable true events in Sweden in 1985, when Swedish actor Jan Jönson staged a public performance of "Waiting for Godot" with a group of inmates from a high-security prison in the historic Gothenburg City Theatre. Upon hearing of the events that transpired, Samuel Beckett himself observed, "That's the best thing that happened to this play since I wrote it!"
Director Biography
Emmanuel Courcol graduated the l'École Nationale des Arts et Techniques du Théâtre in 1984 as a trained actor. He acted in about 30 plays and as many movies but gradually moved to writing, working with Philippe Lioret on four screenplays. After Ceasefire (2017), The Big Hit (2020) is his second feature film.
Original Language Title:

Un Triomphe

Director:

Emmanuel Courcol

Principal Cast:

Kad Merad, David Ayala, Lamine Cissokho, Sofian Khammes, Pierre Lottin

Premiere Status:

Seattle

Country:

France

Year:

2020

Running Time:

105 minutes

Producer:

Marc Bordure, Robert Guédiguian

Screenplay:

Emmanuel Courcol

Cinematographers:

Yann Maritaud

Editors:

Guerric Catala

Music:

Niels Barlettta

Website:

Official Film Website

Awards:

European Film Awards 2020 (Best Comedy)

Filmography:

Ceasefire (2017); Welcome (2009)

Language:

French

Has Subtitles:

Yes

International Sales:

MK2