The Blind Man Who Did Not Want to See Titanic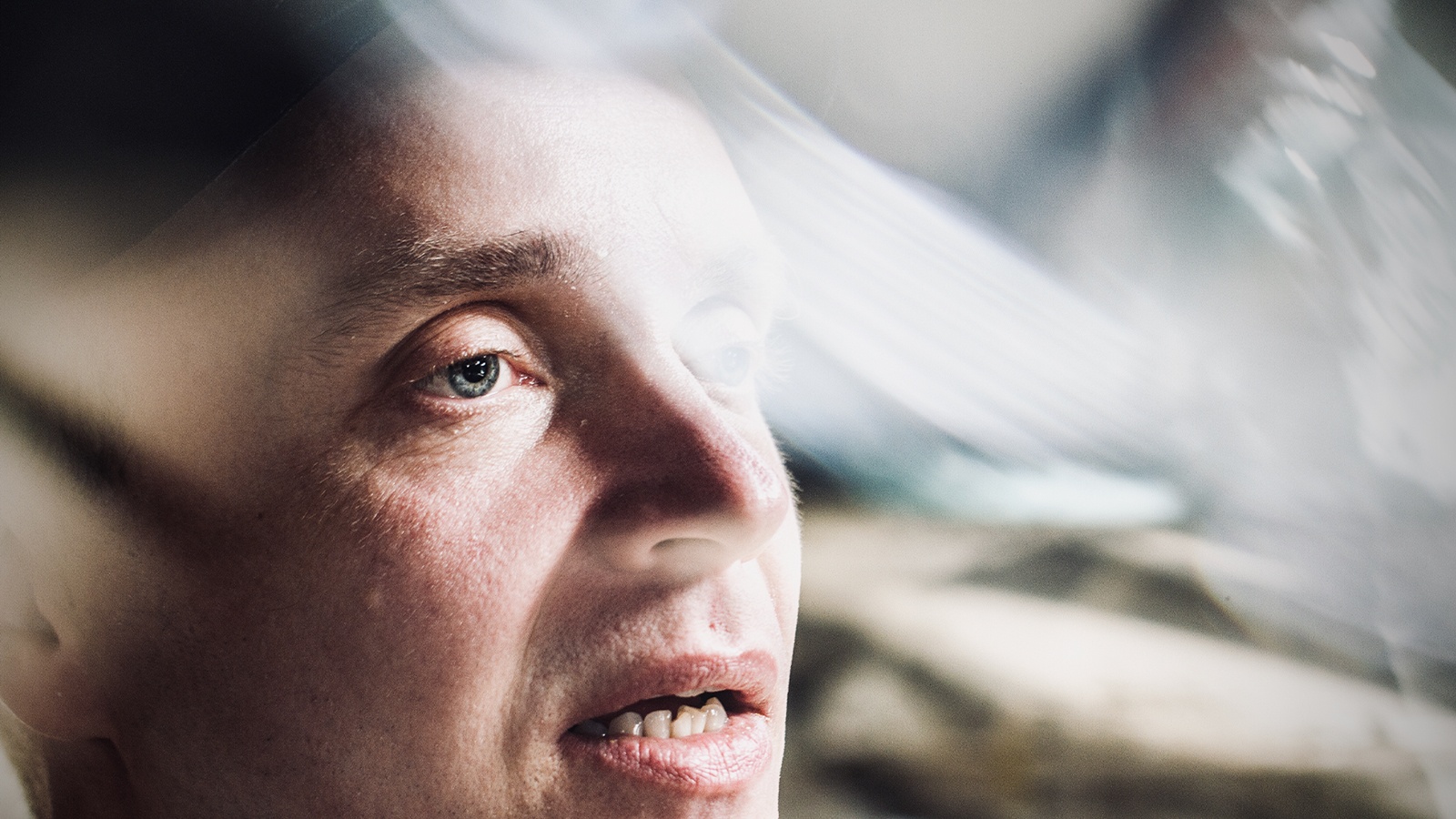 April 14 - 24, 2022
When the woman he loves (but has never met) takes a turn for the worse, a blind cinephile with multiple sclerosis sets out across town in this atypical thriller and Venice Film Festival award-winner out of Finland.
STREAMING TICKETS
"An edge-of-your-seat thriller driven by determination in the face of adversity." – Christopher Cross (Tilt)
Jaako (Petri Poikolainen), a wheelchair user who lives with multiple sclerosis, is legally blind and paralyzed from the chest down. Though most of his day tends to be mundane—taking medication, avoiding his father—Jaako finds solace in his phone calls with Sirpa (Marjana Maijaala), another blind woman he encountered online. They've never met face to face but are kindred spirits, talking for hours about their respective illnesses (she has been diagnosed with cancer) and, more important, popular culture. Though his declining vision means he no longer watches movies, he's still a cinema nut; he adores action movies (he's named his legs "Rocky" and "Rambo") and loves early John Carpenter, while she teases him about his obstinate refusal to see James Cameron's 1997 mega-blockbuster Titanic. One fateful day, Sirpa reveals to him that her cancer has taken a turn for the worse, so Jaako sets out on a three-hour journey to her city to see her. But that is easier said than done. Shot in extreme shallow focus so Jaako is often the only character we can make out, The Blind Man Who Did Not Want to See Titanic is an intense, immersive, and terrifically acted movie that balances its dramatic thriller plot with wry humor. Winner of the Armani Beauty Audience Award at the 2021 Venice Film Festival.
Original Language Title:

Sokea mies, joka ei halunnut nähdä Titanicia

Director:

Teemu Nikki

Principal Cast:

Petri Poikolainen, Marjaana Maijala, Hannamaija Nikander

Premiere Status:

Seattle

Country:

Finland, Italy

Year:

2021

Running Time:

82 min

Producer:

Jani Pösö

Screenplay:

Teemu Nikki

Cinematographers:

Sari Aaltonen

Editors:

Jussi Sandhu

Website:

Official Film Website

Awards:

Venice Film Festival 2021 (Orizzonti Extra Competition, Audience Award), Antalya International Film Festival 2021 (Best Actor Award), El Gouna Film Festival (Best Film Award, Best Actor Award), Lubeck Nordic Film Days 2021 (Baltic Film Prize: Best Nordic Feature Film), Arras Film Festival 2021 (Jury Mention, Young Audience Award)

Filmography:

Nimby (2020), Euthanizer (2017), Lovemilla (2015)

Language:

Finnish

Has Subtitles:

Yes

Format:

DCP

International Sales:

Intramovies