The Death of Dick Long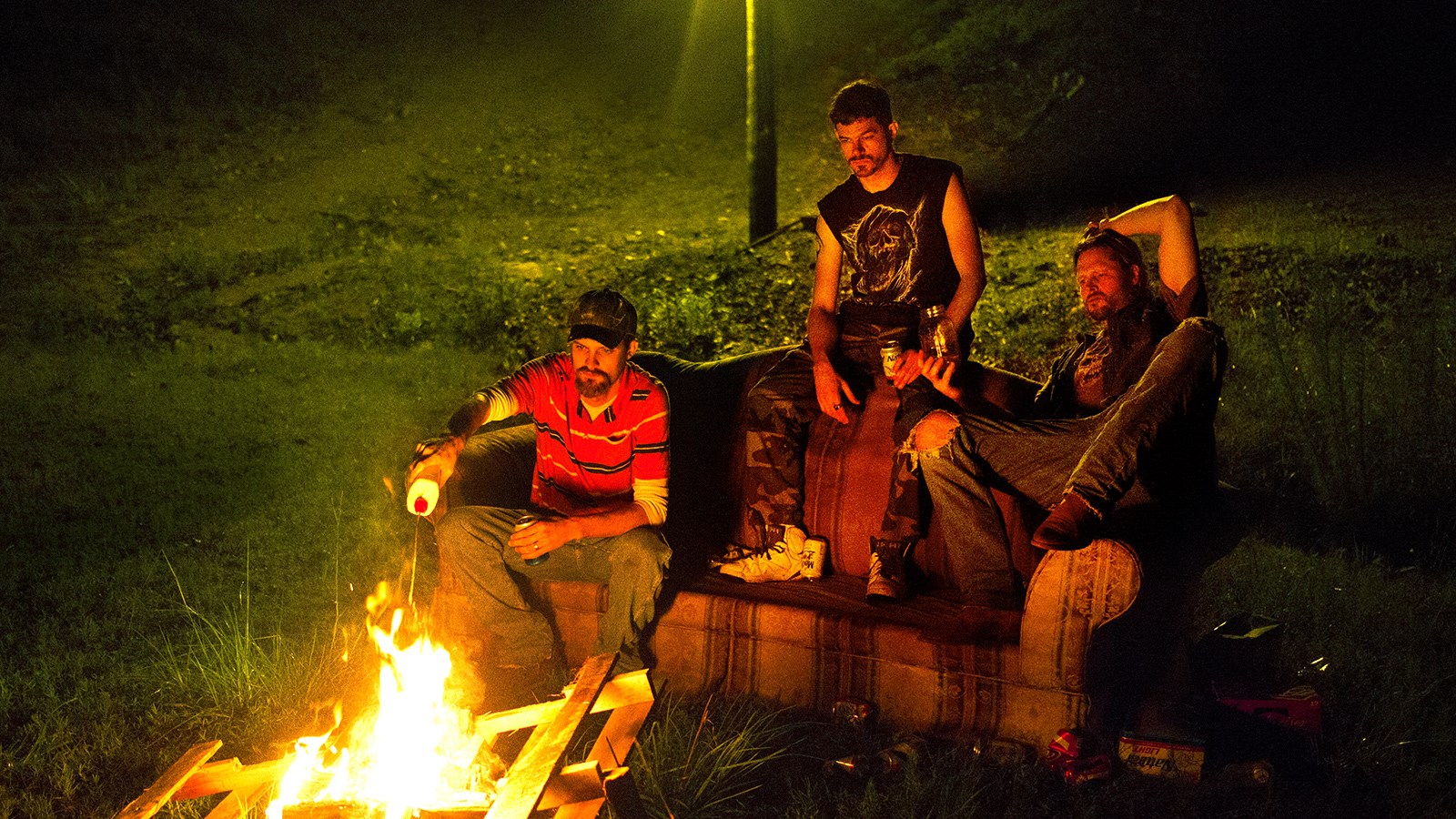 In this ridiculous comedy from the co-director of Swiss Army Man, two idiots in small-town Alabama set themselves up for failure when their friend ends up dead after a night of hard partying, sending them scrambling to cover up his disappearance.
"A delirious and entertaining backwoods noir."—Vulture
How many wrong steps can two idiots make to cover up their mistakes? This Alabama-set film attempts to provide an answer, with usually hilarious, sometimes poignant, results. Director Daniel Scheinert, half of the directing team behind the inventive 2016 comedy Swiss Army Man , plays the title character, a hard-drinking dirtbag who parties hard with his buddies, Zeke (Michael Abbott Jr.) and Earl (Andre Hyland), using guns, fireworks, and a total lack of common sense. By the end of the evening, however, Dick is grievously wounded under mysterious circumstances. His panicked pals dump Dick at a hospital entrance and speed off before discovering later that Dick's injuries were fatal, setting them off on a farcical journey, where everything that can go wrong eventually does. From bloodstains that won't go away to an attempt to ditch their car in a too-shallow lake, Zeke and Earl dig themselves deeper at every turn, eventually attracting the attention of two local cops (Sarah Baker and Janelle Cochrane). Scheinert's solo directorial debut appears at first to be merely a redneck romp but takes a more emotional turn when the true story behind Dick's horrific death is unveiled. Dick Long is not only a deeply funny comedy that gently tweaks Southern stereotypes; it ends up being a sobering exploration of modern masculinity, friendship, and guilt.

Director Biography
Daniel Scheinert's first feature film was the award-winning Swiss Army Man (2016), a joint project with Dan Kwan. Scheinert and Kwan (The Daniels) have created short films, ads, and music videos, crafting content for Apple, Nike, The Shins, Lil' John, and many others. Their work has received Grammy nominations and MTV music awards. In The Death of Dick Long (2019), Scheinert debuts as a solo director.
Sponsored by Scarecrow Video, Tom Zimmermann
Director:

Daniel Scheinert

Principal Cast:

Michael Abbott Jr., Virginia Newcomb, Andre Hyland, Sarah Baker, Jess Weixler

Country:

USA

Year:

2019

Running Time:

110 minutes

Producer:

Jonathan Wang, Daniel Scheinert, Melodie Sisk, Ted Speaker

Screenplay:

Billy Chew

Cinematographers:

Ashley Connor

Editors:

Paul Rogers

Music:

Andy Hull, Robert McDowell

Website:

Official Film Website

Filmography:

Swiss Army Man (2016)

Language:

English

Format:

DCP

US Distributor:

A24