The Dry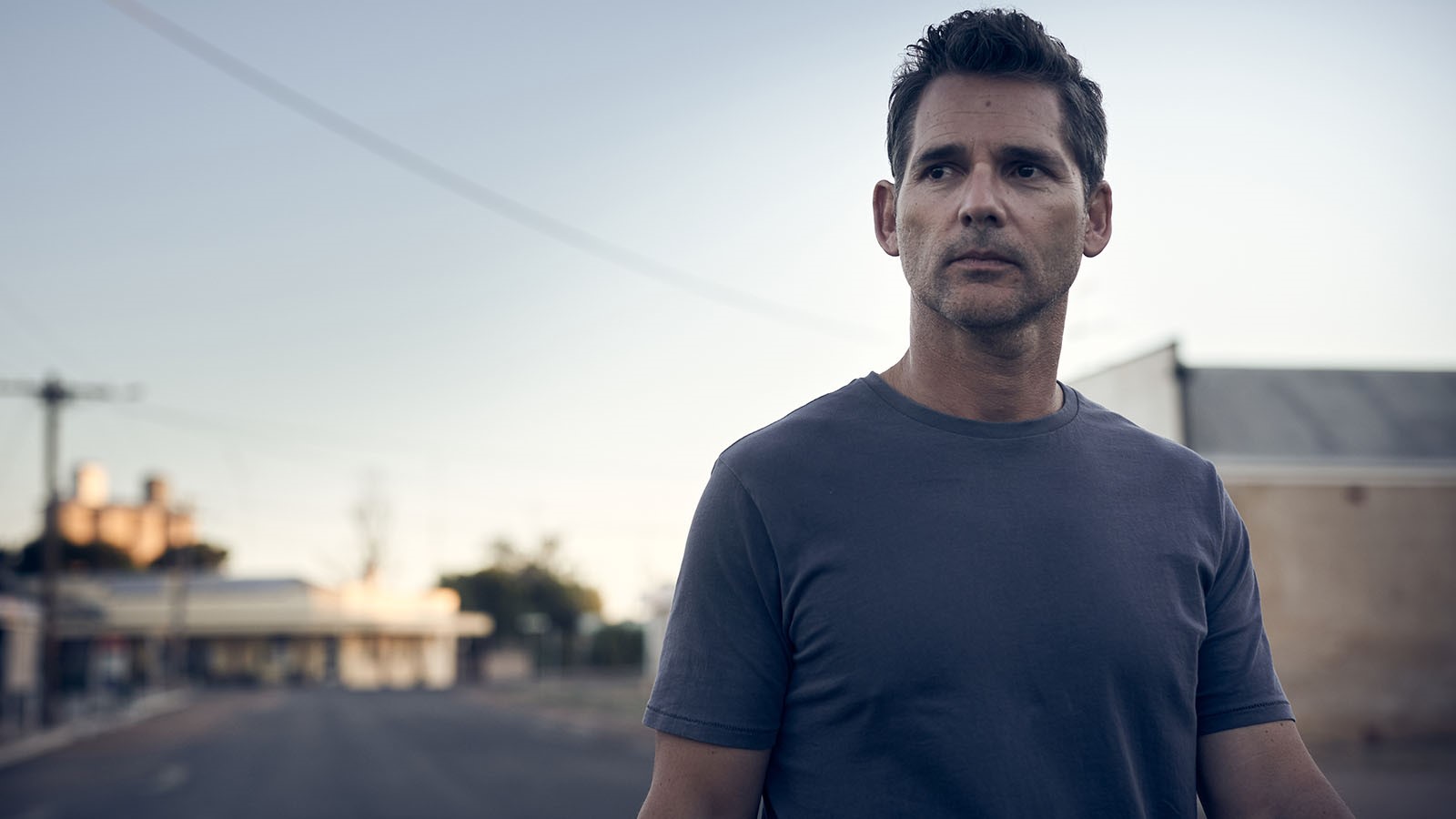 April 8, 2021
Eric Bana returns to Australian cinema in this crackling neo-noir murder mystery about a tortured Melbourne detective drawn back to his outback hometown of Kiewarra to investigate the death of a childhood friend.
EVENT DETAILS
Thursday, April 8, 2021
6:30 PM
Film available in the U.S. until 11:59pm PT, April 8.
Tickets no longer available. An Opening Night Celebration & Film ticket or All Access Pass is required to view The Dry.
PRERECORDED Q&A
Screening features a prerecorded Q&A with Robert Connelly (director) and Eric Bana.
Related Event
The 2021 Seattle International Film Festival Opening Night Celebration featuring Robert Connelly's The Dry (Australia), a neo-noir murder mystery starring Eric Bana.
The barren earth surrounding the drought-stricken Aussie outback provides fertile ground for this suspenseful, emotional drama. One morning, Federal Agent Aaron Falk (Eric Bana) hears the news that his childhood friend Luke has died tragically—accused of brutally killing his wife and son before taking his own life—and has no intention of returning to his hometown of Kiewarra until he receives a mysterious note reading, "Luke lied. You lied. Be at the funeral." Following the burial, Luke's parents implore Falk to stay and investigate the conflicting details surrounding their son's alleged crime. Despite being harassed by the townspeople, he soon uncovers clues that may connect to the decades-old death of 17-year-old Ellie Deacon, a former love interest whose suspicious drowning forced Falk to exile himself from Kiewarra. As he struggles to prove not only Luke's innocence but also his own, Falk stokes long-smoldering prejudices into a fury that threatens to ravage a terrified community. Based on Jane Harper's award-winning novel and a huge box office hit in its native Australia, The Dry is a gripping, relentless thriller that imbues the stark, spare imagery of a western within a neo-noir crime story.
Director Biography
Robert Connelly is an Australian film director, screenwriter, and producer based in Melbourne. He wrote and directed the feature films Balibo (2009), Three Dollars (2005) and The Bank (2001), and produced Romulus, My Father (2007) and The Boys (1998). He refuses to shy away from social and political issues in his work, seeing film as an avenue for social change. Connelly helped develop the first-person game "Warco" which can be used to train journalists to work in war-torn regions.
Director:

Robert Connelly

Principal Cast:

Eric Bana, Genevieve O'Reilly, Keir O'Donnell, John Polson, Miranda Tapsell

Premiere Status:

Seattle

Country:

Australia

Year:

2021

Running Time:

117 minutes

Producer:

Bruna Papandrea, Steve Hutensky, Jodi Matterson, Robert Connolly, Eric Bana

Screenplay:

Robert Connolly, Harry Cripps, based on the novel by Jane Harper

Cinematographers:

Stefan Duscio

Editors:

Nick Meyers, Alexandre de Franceschi

Music:

Peter Raeburn

Filmography:

Paper Planes (2014); Balibo (2009); The Bank (2001)

US Distributor:

IFC Films