The Earth is Blue as an Orange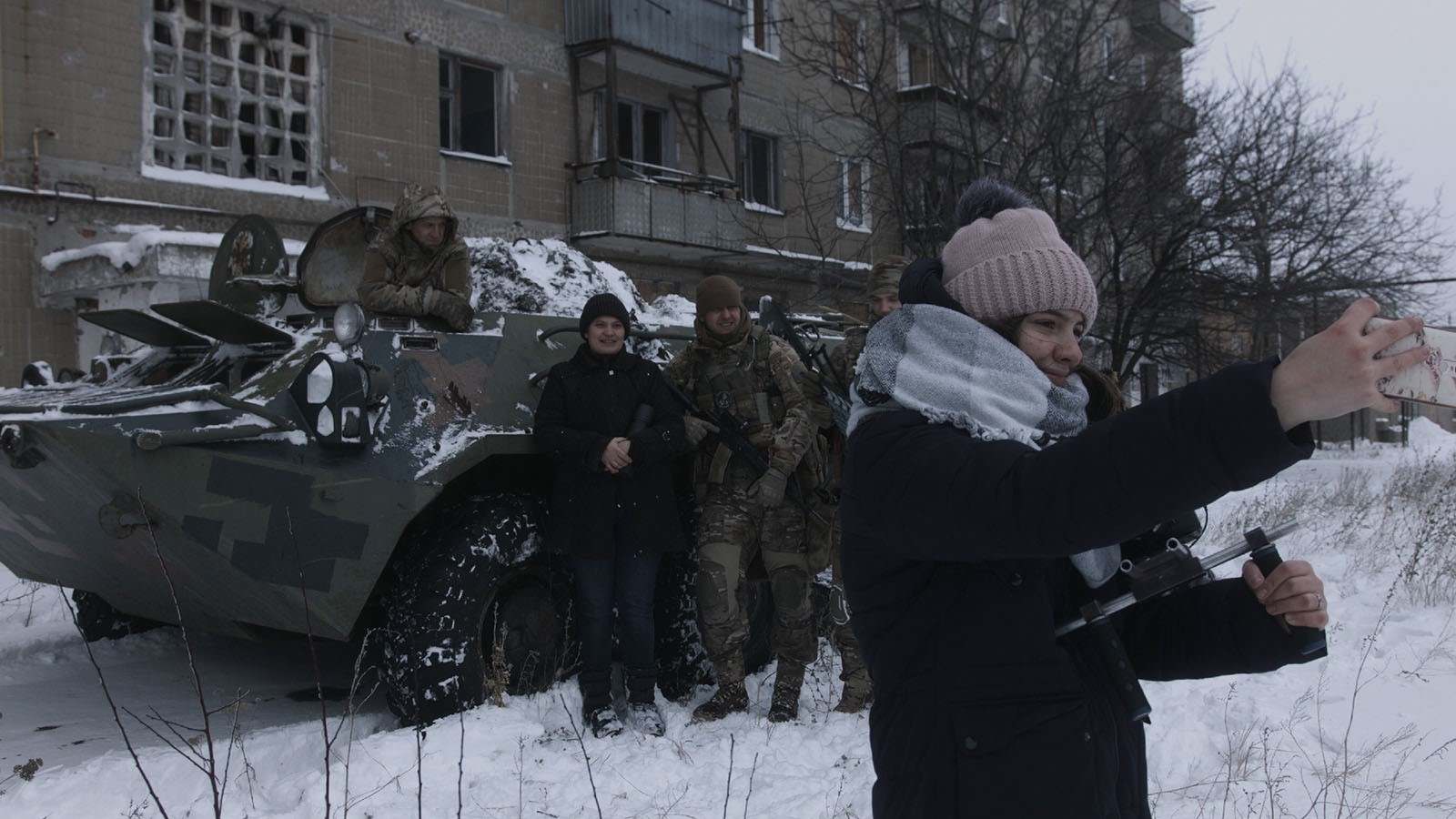 April 8 - 18, 2021
Amidst the surrounding chaos of the 2014 War in Donbass, a Ukrainian film school-bound youth, her three siblings, and her single mother make a film to cope with living on the frontlines of a war zone.
PRERECORDED Q&A
Screening features a prerecorded Q&A with Iryna Tsilyk (director).
This is a documentary film that is actually three films in one: a narrative about a talented writer and single mother Anna and her four children; her daughter Mira's film project; and a story about war. Here is their home in a town near Donbass, Ukraine, which is being bombed. Here is Anna's daughter, Mira, who dreams and studies to become a cinematographer and is not above using the local soldiers and tanks for her storyline recreations. Here are the kids who want to help with the film. See how this family works together in rain, snow, shine, and war. Admire how brilliantly simple and profound the family story rolls out at a natural, homey pace between bombings. Director Iryna Tsilyk won the Directing Award in the World Cinema Documentary category at the 2020 Sundance Film Festival. Her film, which she shot over two-and-a-half years, is about the surreal duality of worlds, that peace and war coexist at the same moment, even though they shouldn't. The title of the documentary is the first line of surrealist Paul Eluard's poem—an orange and the blue Earth referrers to improbable contradictions, like making a family movie in the middle of a war.
Director Biography
Iryna Tsilyk (born in 1982 in Kyiv) is a Ukrainian filmmaker and writer and is the author and director of several short fiction and documentary films. The Earth Is Blue As An Orange (2020) is her debut feature-length documentary. Moreover, Tsilyk is the author of eight books published in Ukraine (which include poetry, prose, and children's books).
Director:

Iryna Tsilyk

Premiere Status:

Seattle

Country:

Ukraine, Lithuania

Year:

2020

Running Time:

74 minutes

Producer:

Anna Kapustina, Giedrė Žickytė

Screenplay:

Iryna Tsilyk

Cinematographers:

Viacheslav Tsvetkov

Editors:

Ivan Bannikov, Iryna Tsilyk

Website:

Official Film Website

Awards:

Sundance 2020 (Directing Award: World Cinema Documentary), Reykjavik Film Festival 2020 (Special Jury Mention), Minsk Film Festival 2020 (Special Mention)

Filmography:

Debut Feature Film

Language:

Ukranian

Has Subtitles:

Yes

International Sales:

CAT&Docs