The Eternal Road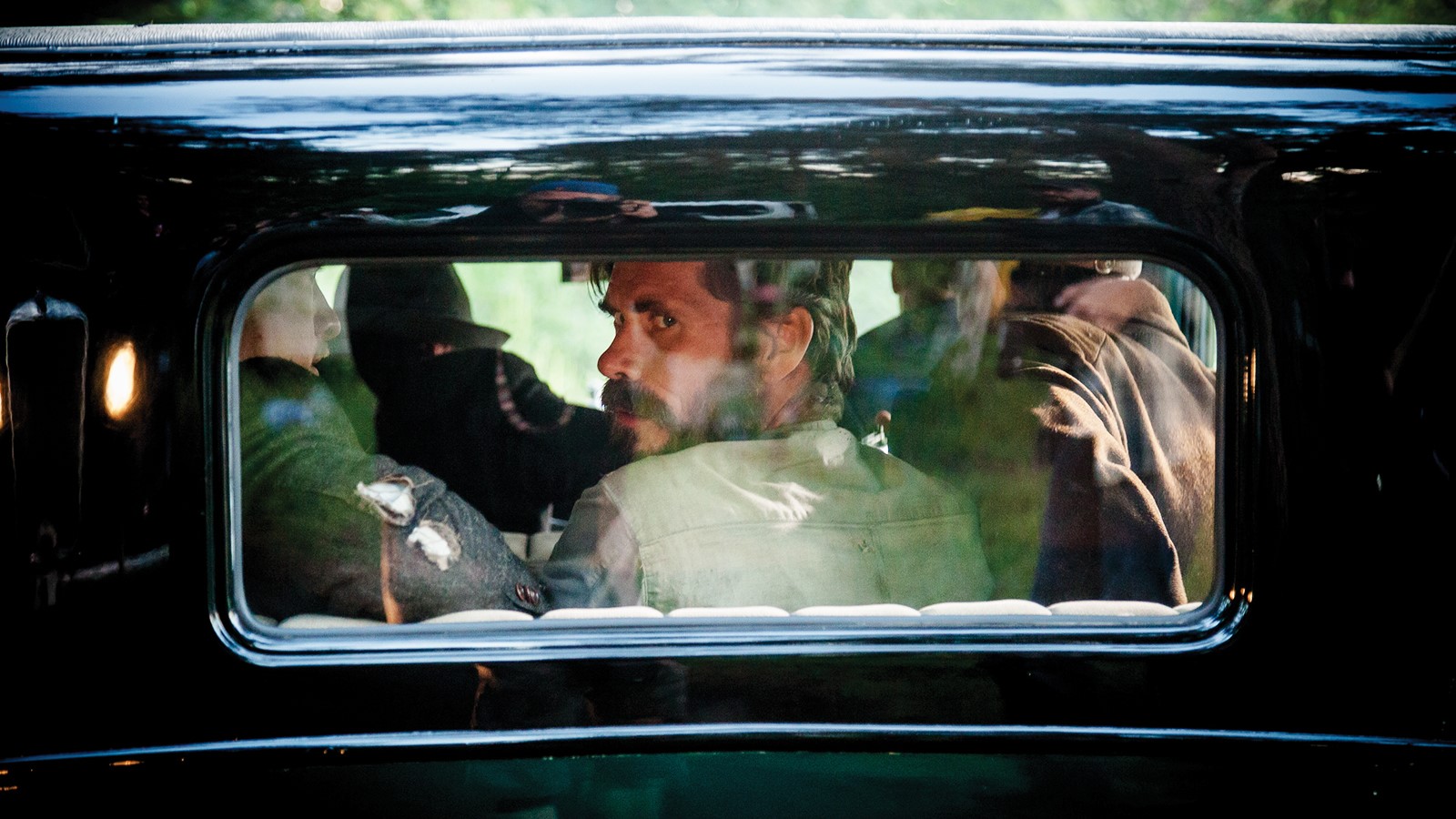 When a Finnish farmer in the 1930s is violently transported across the border into the USSR, he is forced by Soviet intelligence to infiltrate a farm collective and inform his handlers of any suspicious anti-communist activity in this epic story of one man's struggle to survive.
When the Great Depression destroyed the Western world's economy, thousands of American and Canadian citizens came to the Soviet Union under Stalin's promise of building a true worker's paradise. But Jussi Ketola (Tommi Korpela, The Other Side of Hope) and his family have chosen to return from America to his homeland of Finland, a country currently embroiled in a bloody civil war that has divided its citizens into Reds and Whites. One night, a group of men break into Jussi's farm, accuse him of being a socialist, and violently transport him over the border. Now trapped in Petrozavodsk in the Soviet Union, Jussi is accused of being a Finnish spy and told that, should he wish to remain alive, he must assume a new identity, infiltrate a farm collective, and inform his handlers of any suspicious activity. Now, with his family back home thinking him dead, Jussi begrudgingly accepts his missions and finds solace in an American widow named Sara (Sidse Babett Knudsen, "Westworld"). But as the increasingly paranoid communist regime takes hold of Europe, Julli discovers that any semblance of happiness can be ripped away at any moment. Winner of Best Film at the 2018 Jussi Awards, Finland's equivalent to the Academy Awards®, The Eternal Road is an epic story of one man's struggle to survive.

Director Biography
Finnish director, screenwriter, and actor AJ Annila is celebrated for original and unique content that is often so outside of the conventional box that it is considered polarizing to audiences. Though he is praised for masterfully incorporating unexpected elements to create a palpable atmosphere in his work.

Sponsored by KING 5
Original Language Title:

Ikitie

Director:

Antti Jussi Annila

Principal Cast:

Tommi Korpela, Sidse Babett Knudsen, Irina Bjorklund, Hannu-Pekka Bjorkman, Ville Virtanen

Premiere Status:

Seattle

Country:

Finland, Estonia, Sweden

Year:

2017

Running Time:

103 minutes

Producer:

Ilkka Matila

Screenplay:

Antti Jussi Annila, Antti Tuuri, Aku Louhimies

Cinematographers:

Rauno Ronkainen

Editors:

Tambet Tasuja

Music:

Ian Person, Kalle Gustafsson Jerneholm, Panu Aaltio, Tuomas Kantelinen

Website:

Official Film Website

Awards:

Jussi Awards 2018 (Best Film, Director, Supporting Actor, Supporting Actress, Cinematography)

Filmography:

Sauna (as AJ Annila) (2008); Jade Warrior (2006)

Language:

Finnish, English, Russian

Has Subtitles:

Yes

Format:

DCP

International Sales:

Eyewell