The Good Boss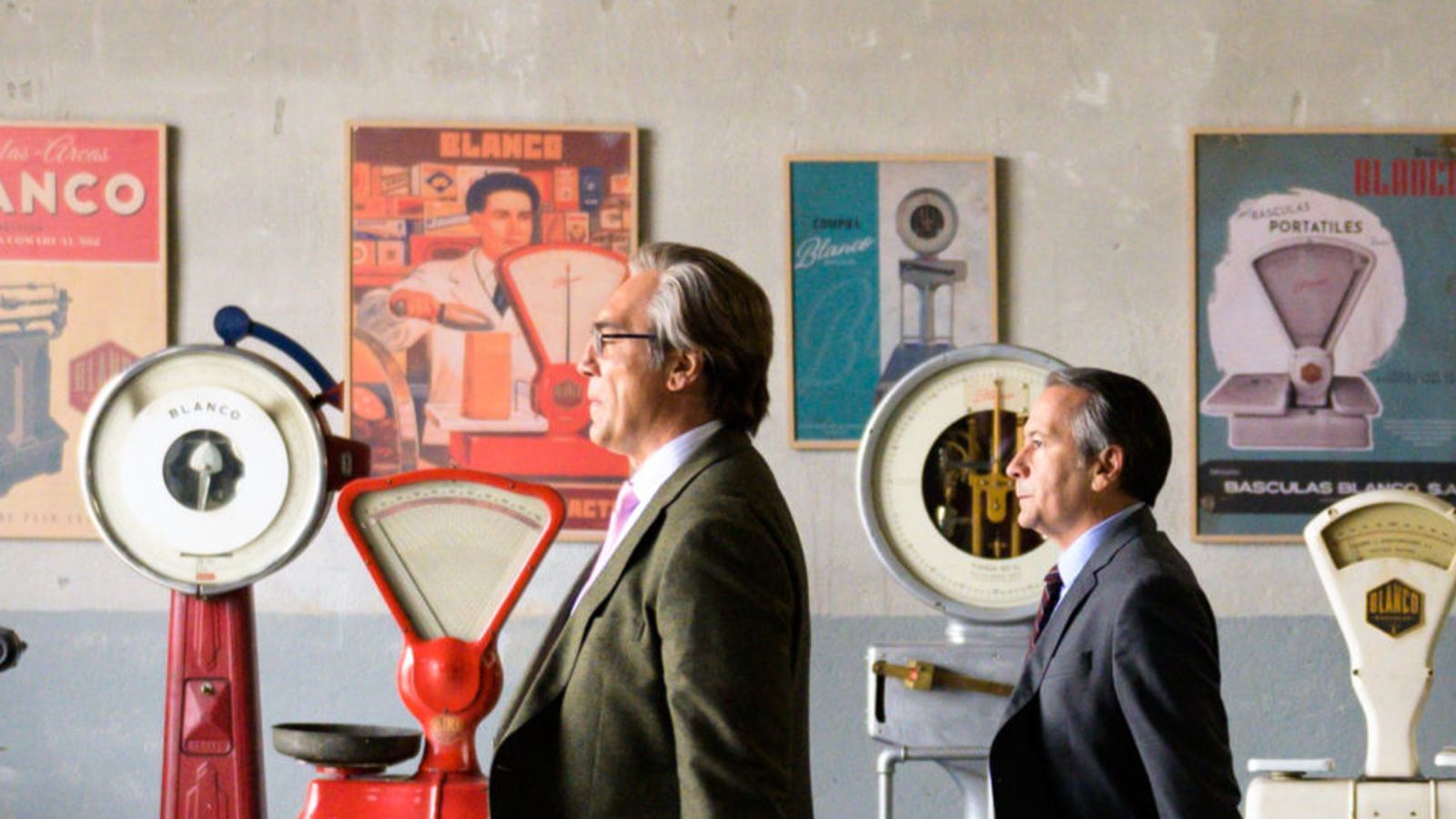 April 14 - 24, 2022
Caught in a web of intrigue and infidelity, kindly scale manufacturer Julio Blanco's (Javier Bardem) true self comes to the surface in this biting dark comedy from writer/director Fernando León de Aranoa with its record-breaking 20 nominations at the 2022 Goya Awards.
STREAMING TICKETS
"Javier Bardem gives a powerhouse performance in The Good Boss…" – David Stratton (The Australian)
He's the soft-spoken, caring boss, the kind who wants to know how you're feeling and if you're happy, who wants you to know you're truly valued. But behind the benevolent-dictator act, Mr. Blanco (Javier Bardem), owner of Blanco Scales, isn't above tricking his own scales to get exactly what he wants. As he rallies his employees in preparation for an inspection that could garner him a coveted industry prize, Blanco is confronted with the emotional breakdown of right-hand man Miralles, whose disastrous home life has him slipping on the job; recently fired José, whose protest camp just outside the factory is attracting unwanted attention; and pretty new intern Liliana (Almudena Amor), who's not the demure pushover he expected. As Blanco's manipulations go awry and the scales of justice tilt away from him, the good boss's mask comes off, leading to a dizzying climax in this biting, razor-sharp satire written and directed by Fernando León de Aranoa, with its record-breaking 20 nominations for the 2022 Goya Awards.
Original Language Title:

El Buen Patrón

Director:

Fernando León de Aranoa

Principal Cast:

Javier Bardem, Manolo Solo, Almudena Amor

Premiere Status:

Seattle

Country:

Spain

Year:

2021

Running Time:

120 min

Producer:

Fernando León de Aranoa, Jaume Roures

Screenplay:

Fernando León de Aranoa

Cinematographers:

Pau Esteve Birba

Editors:

Vanessa Marimbert

Music:

Zeltia Montes

Website:

Official Film Website

Awards:

Official Oscar Submission 2022 (Best International Feature), Goya Awards 2022 (Best Actor, Best Director, Best Original Screenplay)

Filmography:

Loving Pablo (2017), A Perfect Day (2015), Sabina (2011), Amador (2010), Princesas (2005), Mondays in the Sun (2002)

Language:

Spanish

Has Subtitles:

Yes

Format:

DCP

US Distributor:

Cohen Media Group

International Sales:

MK2 films