The Heist of the Century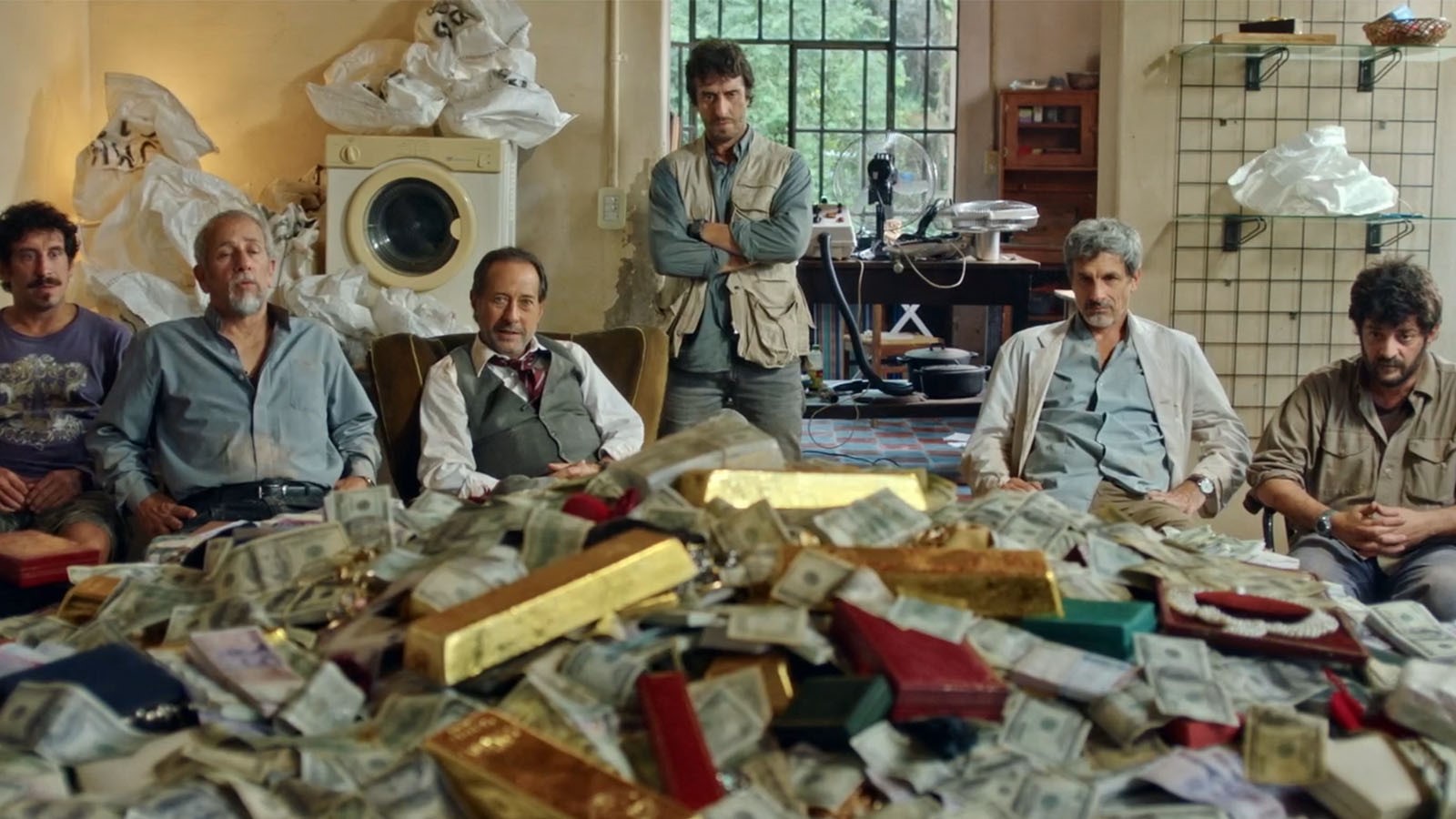 April 8 - 18, 2021
A motley gang of six middle-aged men, led by an aging stoner and a master actor, pulls off the most daring bank robbery in Argentina's history, leading to folk hero status—and an unexpected reckoning. Based on the incredible true story.
It was the rip-off of a lifetime that would make everything right. In the foggy haze of too much pot and not enough meaning in life, artist and aging hippie Fernando (Diego Peretti) comes upon the one thing he believes will give his existence a purpose: robbing the Banco Rio branch that's smack in the middle of Buenos Aires's tony Acassuso neighborhood. Enlisting the help of slick professional thief and man-of-many-faces Mario (Guillermo Francella, The Clan), the pair assemble a motley assortment of middle-aged criminals, including family man Sebastián (Pablo Rago, The Secret in Their Eyes), ultra-religious Debauza (Mariano Argento), and serial philanderer Alberto (Rafael Ferro, Nobody's Watching). Using principles of geometry, the city's sewer system, and an arsenal of toy guns, the team crafts a meticulously brilliant multi-part plan, making out with over $15 million in jewels, gold, cash, and becoming folk heroes in the process. But once they get their hearts' desires and agree to lay low, excess takes hold and the tiniest cracks begin to form, leading to an unexpected reckoning with the system and themselves, in this incredible nail-biting thrill ride, based on the infamous 2006 bank heist that rocked Argentina.
Director Biography
Ariel Winograd is a director and writer from Buenos Aires, Argentina. Having known since age ten that he wanted to work in film and comedy, Winograd studied film direction at Argentina's Universidad del Cine. As a student, he shot several award-winning short films, as well as music videos, documentaries and television programs. His first feature film, Cheesehead (2006), ushered in a bold new sense of humor and shifted the cultural attitude toward what was possible in Argentine cinema.
Original Language Title:

El Robo del Siglo

Director:

Ariel Winograd

Principal Cast:

Official Film Website

Premiere Status:

Seattle

Country:

Argentina, USA

Year:

2020

Running Time:

114 minutes

Producer:

Pola Zito, Alex Zito, Juan Pablo Garcia, Fernando Szew, Ricardo Freixa, Axel Kuschevatzky, Javier Del Pino, Fernando Carranza

Screenplay:

Alex Zito, Fernando Araujo

Cinematographers:

Felix Monti

Editors:

Pablo Barbieri

Music:

Dario Eskenazi

Website:

Official Film Website

Filmography:

Tod@s Caen (2019); Ten Days Without Mom (2017); That's Not Cheating (2016); No Kids (2015); To Fool a Thief (2013); My First Wedding (2011); Cheese Head (2006)

Language:

Spanish

Has Subtitles:

Yes

International Sales:

Latido