The Innocents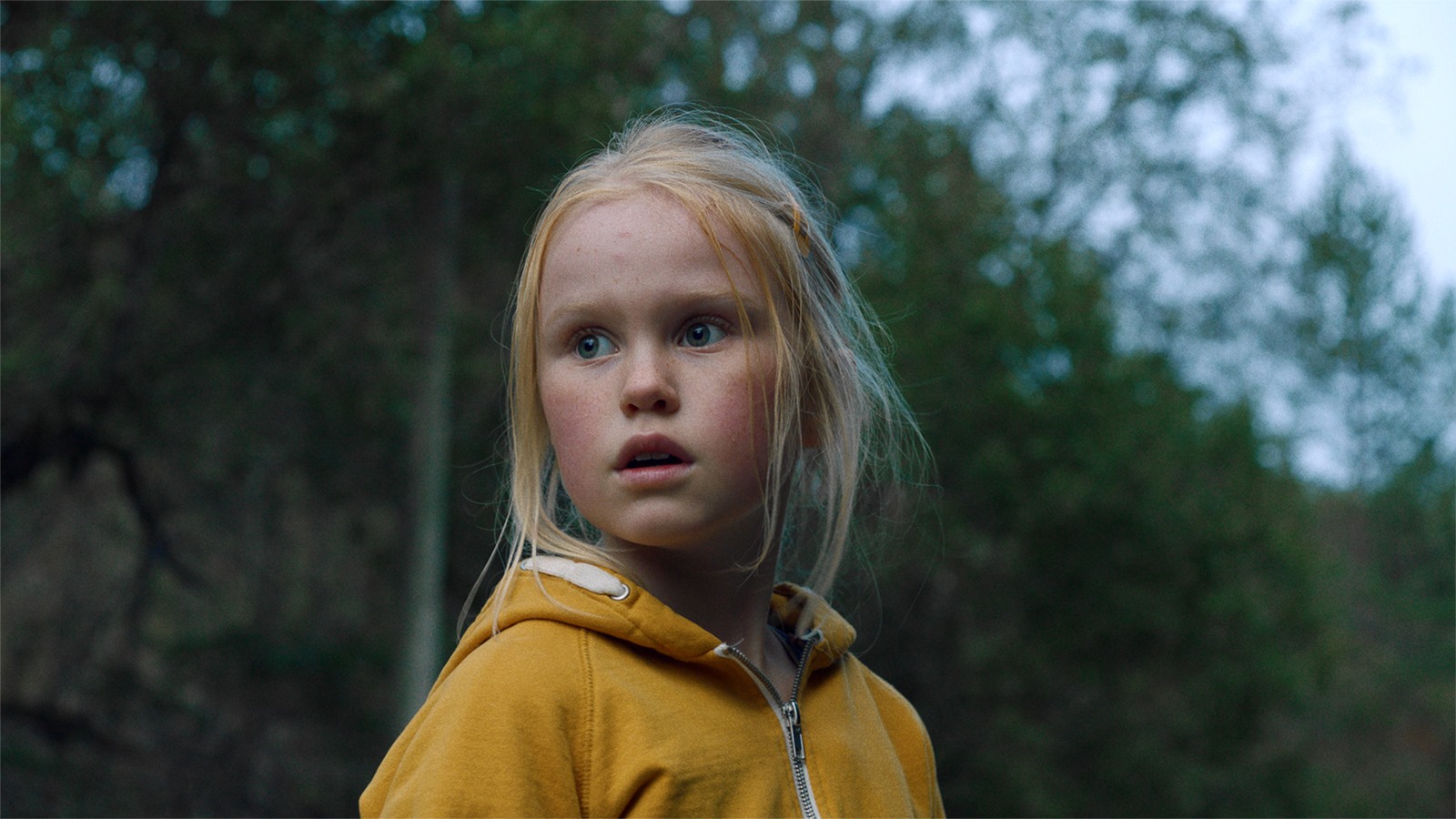 April 15 - 19, 2022
From the cowriter of The Worst Person in the World comes this chilling Nordic supernatural thriller about a group of children who secretly discover that they share dark and mysterious powers, putting them to strange and severe use.
In-Person Tickets
Select showtime for pricing and tickets.
Friday, May 27, 2022
Limited Availability
On Standby
Matinee
Is there anything in the cinematic universe creepier than wide-eyed, unsmiling children possessing supernatural powers? Writer/director Eskil Vogt's homage to the many horror stories of this genre, from Children of the Corn to The Turn of the Screw, focuses on a group of four misfit children in a Norwegian apartment complex who are drawn to each other by the inexplicable abilities they possess. Ben (Sam Ashraf) can send a falling bottlecap zipping sideways using only his mind, much to the delight of the new girl in the neighborhood, Ida (Rakel Lenora Fløttum), who, at nine, is still young enough to be unfazed by broken laws of physics. Another girl, Aisha (Mina Yasmin Bremseth Asheim), can communicate telepathically with Ida's older autistic sister, Anna (Alva Brynsmo Ramstad), who hasn't spoken aloud for years. At first, the telekinesis and mind-reading are fun and games for the group until feelings get hurt, friendships are tested, and bodily injuries start to pile up. Most of the spooky paranormal activity takes place in the bright, never-ending sunlight of a Nordic summer, adding an extra shock of realism to the rising dread. Shot mostly from the perspectives of the children, The Innocents cares less about how these abilities affect the terrified adults than how pre-adolescent personalities can be warped by barely understood powers. With bravura, naturalistic performances from the young cast and a moody, unsettling sound design, Vogt's film is a tension-filled psychological horror story about how the emotions of a child can be anything but innocent.
— Randy Woods
Director:

Eskil Vogt

Principal Cast:

Rakel Lenora Fløttum, Alva Brynsmo Ramstad, Sam Ashraf

Premiere Status:

Seattle

Country:

Norway

Year:

2021

Running Time:

117 min

Producer:

Maria Ekerhovd, Misha Jaari, Mark Lwoff

Screenplay:

Eskil Vogt

Cinematographers:

Sturla Brandth Grøvlen

Editors:

Jens Christian Fodstad

Music:

Pessi Levanto

Awards:

Fantastic Fest 2021 (Best Director)

Filmography:

Blind (2014)

Language:

Norwegian

Has Subtitles:

Yes

Format:

DCP

US Distributor:

IFC Films

International Sales:

Norwegian Film institute