The Man Who Paints Water Drops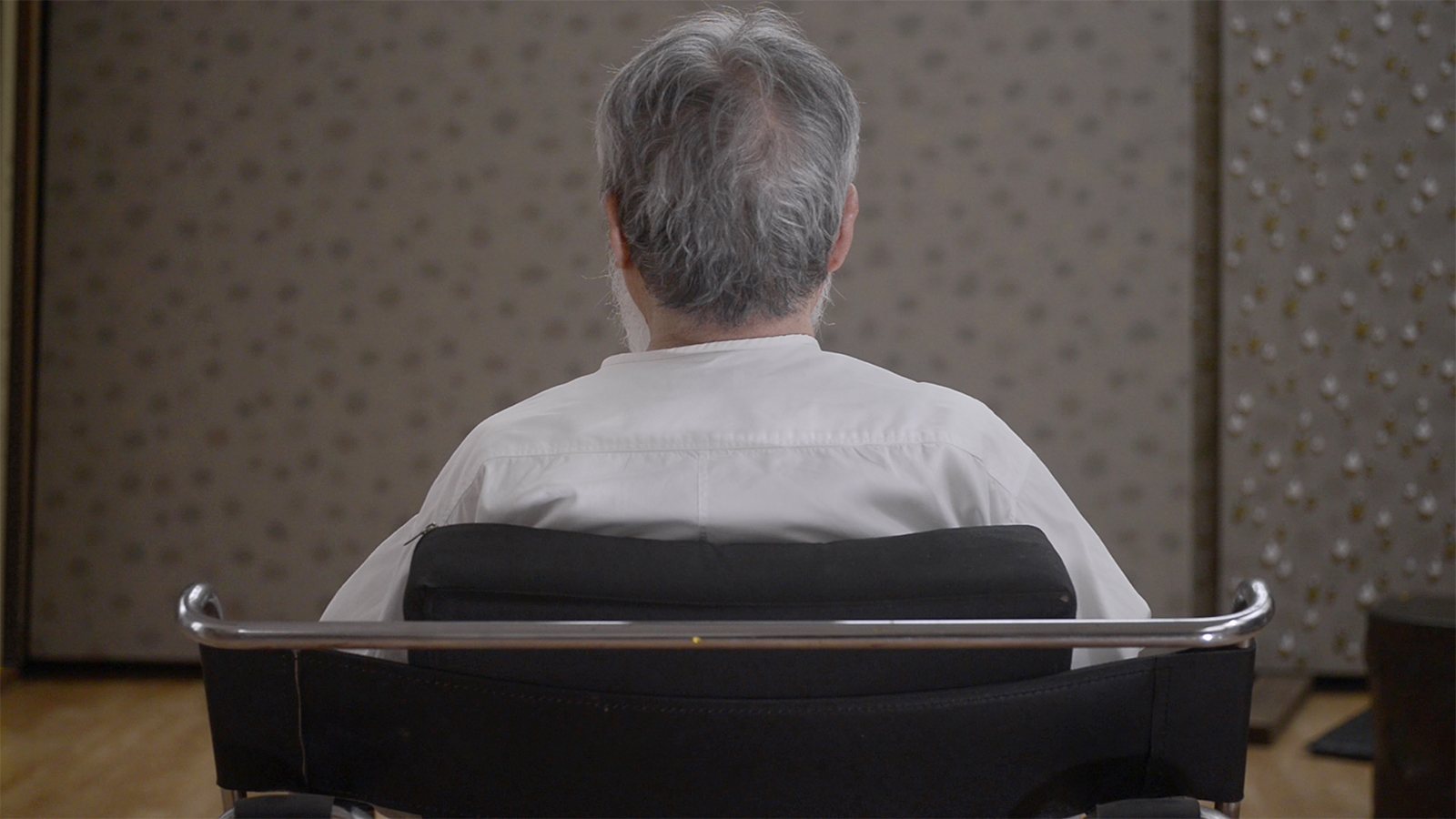 April 14 - 24, 2022
In this meditative film about the work of Kim Tschang-yeul, director Oan Kim explores his relationship with his father and Kim's artistic fixation around one motif: water drops.
The 4/19 screening will open with a traditional Korean instrumental performance by Sinae Cheh from Morning Star Korean Cultural Center.
STREAMING TICKETS
Kim Tschang-yeul is one of the preeminent figures in contemporary Korean art, famous for painting photorealist water drops on canvas. Instead of making a documentary to cement his father's legacy, director Oan Kim (with fellow photographer Brigitte Bouillot) uses the documentary form to interview him and dig into why he always seemed so distant, like a man with heavy secrets. There is a playful, exploratory feel to the filmmaking, and the result is a portrait of a man as serious about his art as he is about his family as he is about practicing Buddhism. Kim Tschang-yeul fought in the Korean War before dedicating his life to painting, moving to New York and then Paris. There he met his wife and, in 1971, started painting water drops to the exclusion of anything else. Why? He says it's because he's an idiot, or that they don't mean anything, or that it expresses his failure to reach enlightenment. Others believe it's an expression of the deep trauma he experienced on the battlefield. As with any great art, you'll have to decide for yourself. Meanwhile, you get to see him paint and meditate and play with his grandchildren. Though he doesn't always say much, there is plenty to learn from him.
Original Language Title:

L'homme qui peint des gouttes d'eau

Director:

Oan Kim, Brigitte Bouillot

Premiere Status:

Seattle

Country:

France, South Korea

Year:

2021

Running Time:

79 min

Producer:

Clarisse Tupin

Screenplay:

Oan Kim, Brigitte Bouillot

Cinematographers:

Oan Kim, Brigitte Bouillot

Editors:

Nassim Gordji-Tehrani

Music:

Oan Kim

Website:

Official Film Website

Awards:

Krakow International Film Festival 2021 (Silver Horn), DMZ International Film Festival 2021 (Filmmaker Award: Emerging Documentary), Corsica Doc 2021 (Young Audience Award)

Filmography:

Debut Feature Film

Language:

French, Korean

Has Subtitles:

Yes

Format:

DCP