The Pez Outlaw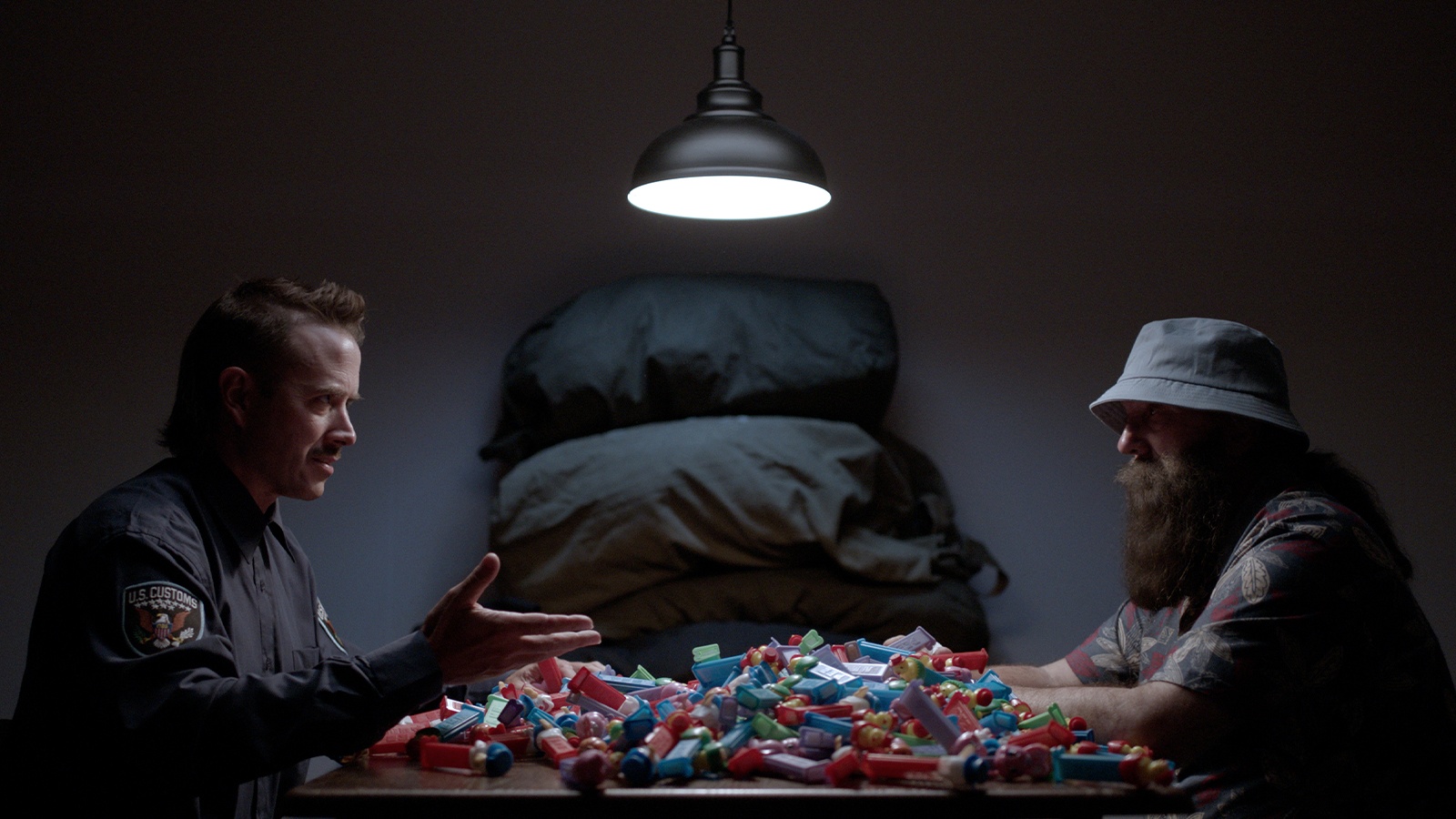 April 14 - 24, 2022
You've heard of jewel-smuggling, but get a load of this stranger-than-fiction caper about Steve Glew, a small-town Michigan man who made millions smuggling Pez dispensers out of Eastern Europe … until the Pezident got wind of his scheme.
Directors Bryan Storkel and Amy Bandlien Storkel scheduled to attend.

STREAMING TICKETS
Disguises, getaway cars, spies, betrayal, evil corporate overlords, secret societies, and mysterious duffle bags filled to the brim with…Pez dispensers. Arguably better than any entry in the recently trending true-crime and drug-doc category, The Pez Outlaw has all the engrossing elements and shifty characters you could ask for. And the best part? How absolutely bizarre and unbelievable this true story really is. This captivating documentary tells the tale of Steve Glew, aka The Pez Outlaw, an eccentric man from the Midwest who took his love of the popular plastic candy-dispenser toys to the next level. Based on a series of Steve's blogs and peppered with in-depth interviews and archival footage, The Pez Outlaw covers Steve's journey in the '90s from small-time collector to literal millionaire. Follow the Outlaw's trip to Eastern Europe to locate a top-secret Pez factory, his smuggling of the goods into the U.S., and his dealings on the toy black market before watching in horror as it all comes crashing down thanks to his bitter rival...the Pezident.
— Emalie Soderback
Director:

Amy Bandlien Storkel, Bryan Storkel

Principal Cast:

Steve Glew

Premiere Status:

Seattle

Country:

USA, Austria

Year:

2022

Running Time:

87 min

Producer:

Amy Bandlien Storkel, Bryan Storkel

Cinematographers:

Britton Foster

Editors:

Amy Bandlien Storkel, Bryan Storkel, Evan Vetter

Music:

Michael James Lee

Website:

Official Film Website

Awards:

SXSW 2022 (Special Jury Recognition)

Filmography:

Storkel: Fight Church (2014), Holy Rollers: The True Story of Card Counting Christians (2011) | Bandlien Storkel: Debut Feature Film

Language:

English

Has Subtitles:

Yes

Format:

DCP