The Phantom of the Opera with live soundtrack by The Invincible Czars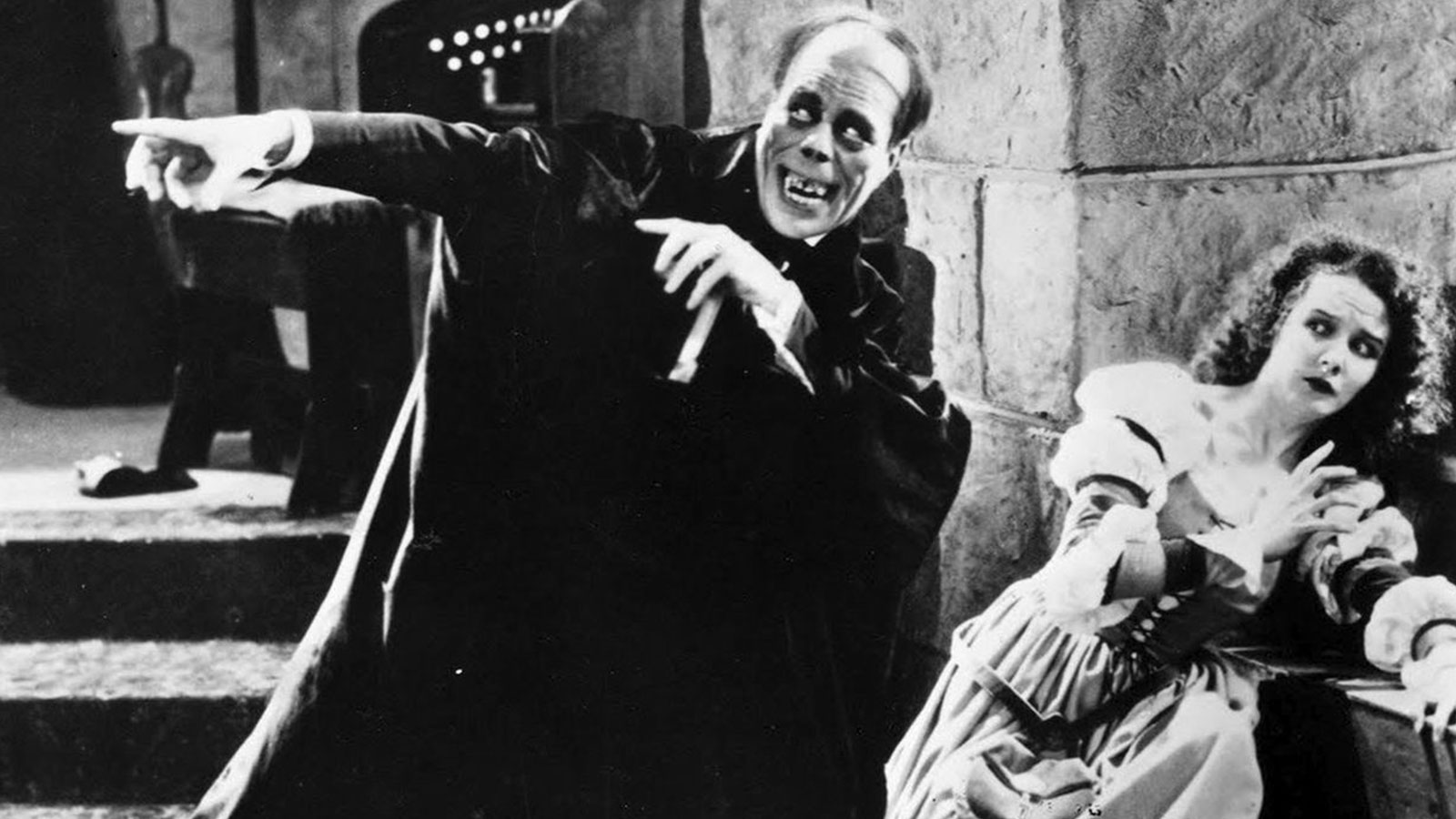 Indie band The Invincible Czars, who have provided music for SIFF screenings of Nosferatu and Dr. Jekyll and Mr. Hyde, return to perform a live soundtrack to this gothic horror classic.
Based in Austin, Texas, The Invincible Czars have toured throughout the U.S., sporting period-specific wardrobes while performing live soundtracks for silent films including Fritz Lang's Destiny, F.W. Murnau's Nosferatu, Tod Browning's The Unknown, and, as featured at SIFF 2017, Dr. Jekyll and Mr. Hyde. This year, they bring their inimitable symphonic-meets-post-punk sound to accompany the most iconic film from "The Man of a Thousand Faces" himself, Lon Chaney. Set in 19th-century Paris, The Phantom of the Opera tells of an opera ingenue (Mary Philbin) who attracts the obsessive attention of a horribly disfigured recluse (Chaney, who designed his own ghastly makeup) living in the catacombs beneath the Paris Opera House. A mesmerizing blend of romance and mystery, the film remains one of the most lavish of the silent era, with stunning set design (the massive opera-house set remained operational on the Universal lot until 2014), costumes, and a jaw-dropping early Technicolor sequence. The Invincible Czars have crafted an enigmatic new score that blends original music with snippets of Ravel and Erik Satie, performed by an ensemble featuring violin, piano, guitars, and flute, as well as copious sound effects and even audience participation. A perfect blending of sound and vision, The Invincible Czars offer modern-day filmgoers a vibrant musical context through which they can experience this silent masterpiece.
Director Biography
Billed on his fan website rupertjulian.com as "New Zealand's Least-Known, World-Famous Hollywood Star," Rupert Julian (1879-1943) toured New Zealand and Australia as an actor before moving to New York in 1911 and Hollywood in 1913, where he soon began to direct. Irving Thalberg asked Julian to replacer Erich von Stroheim on The Merry Go Round; his work on it was sufficiently impressive to earn him an invitation to direct Universal's next project, the ambitious The Phantom of the Opera. But Julian himself was replaced when producer Carl Laemmle decided the film needed a new ending. He did direct several more films, but his career waned as silents did, and he died of a stroke in 1943. He is buried in Forest Lawn.

Director:

Rupert Julian

Principal Cast:

Lon Chaney, Mary Philbin, Norman Kerry

Country:

USA

Year:

1925

Running Time:

93 minutes

Producer:

Carl Laemmle

Screenplay:

Raymond L. Schrock, Elliott J. Clawson

Cinematographers:

Milton Bridenbecker, Virgil Miller, Charles Van Enger

Editors:

Maurice Pivar, Gilmore Walker

Music:

Gustav Hinrichs, Max Winkler

Filmography:

The Cat Creeps (1930); Love Comes Along (1930); Walking Back (1928); The Leopard Lady (1928); The Country Doctor (1927); The Yankee Clipper (1927); Silence (1926); Three Faces East (1926); Hell's Highroad (1925)

Language:

Silent

Format:

DCP

US Distributor:

Kino Lorber