The Salt In Our Waters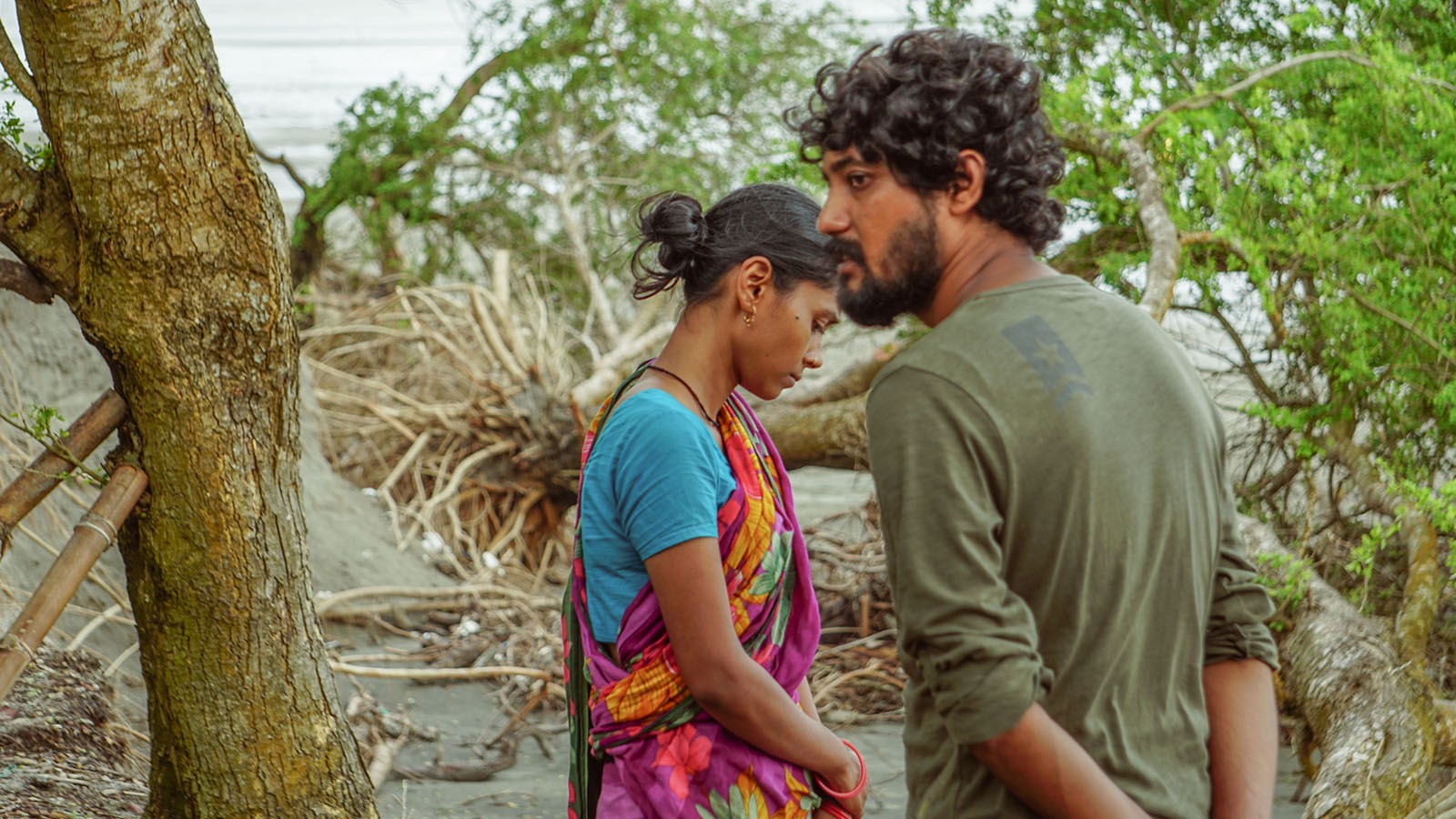 April 8 - 18, 2021
A warm and charming tale of an affluent and idealistic sculptor who leaves the city to find inspiration in a beautiful coastal village on the Bangladeshi delta, leading to a culture clash between traditional and modern values.
PRERECORDED Q&A
Screening features a prerecorded Q&A with Rezwan Shahriar Sumit (writer/director).
This reverent Bangladeshi tale tells of the eternal struggle between old versus new, progressive versus conservative, science versus religion and, ultimately, climate change versus traditional fishing. When a sculptor named Rudro leaves bustling Dhaka for Bangladesh's coast in search of serene inspiration, he's at first greeted with open arms by a local fishing community and his contemporary ideas and art pieces dazzle children and elders alike. But when rising tides caused by environmental change deplete catch hauls, he's accused of bringing weather's wrath upon the community. Rudro's work is set against the aging village cleric and Chairman, who earnestly believes he's fighting for his village's survival. The film's original title translates to "Poem of the Sea," fitting for a shooting style and setting that uses natural light to impose the oceanic background. After a world premiere at BFI's London Film Festival, The Salt In Our Waters took home the NETPAC Best Film Award at the Kolkata International Film Festival and has been nominated for an Ingmar Bergman Award, all the more impressive considering it is director Rezwan Shahriar Sumit's feature debut. This film carries the weight of a desperate future while reminding us of art's defiant role against complacency.
— Connor Cartmill
Director Biography
Rezwan Shahriar Sumit made his debut with the short film "City Life," which earned him a place at the Berlinale Talents in 2008. He went on to study at the Graduate Film Program of New York University as a Tisch Fellow. There he produced Barbara Cigarroa's short "Dios Nunca Muere." The Salt In Our Waters (2020) is his first feature.
Original Language Title:

Nonajoler Kabbo

Director:

Rezwan Shahriar Sumit

Principal Cast:

Fazlur Rahman Babu, Titas Zia, Tasnova Tammana, Shatabdi Wadud

Premiere Status:

North American

Country:

Bangladesh, France

Year:

2020

Running Time:

106 minutes

Producer:

Rezwan Shahriar Sumit, Ilann Girard

Screenplay:

Rezwan Shahriar Sumit

Cinematographers:

Chananun Chotrungroj

Editors:

Kristan Sprague, Luiza Parvu, Sankha

Music:

Arnob

Website:

Official Film Website

Awards:

Kolkata International Film Festival 2020 (NETPAC Award)

Filmography:

Debut Feature Film

Language:

Bengali

Has Subtitles:

Yes

International Sales:

Film Republic