The Sharks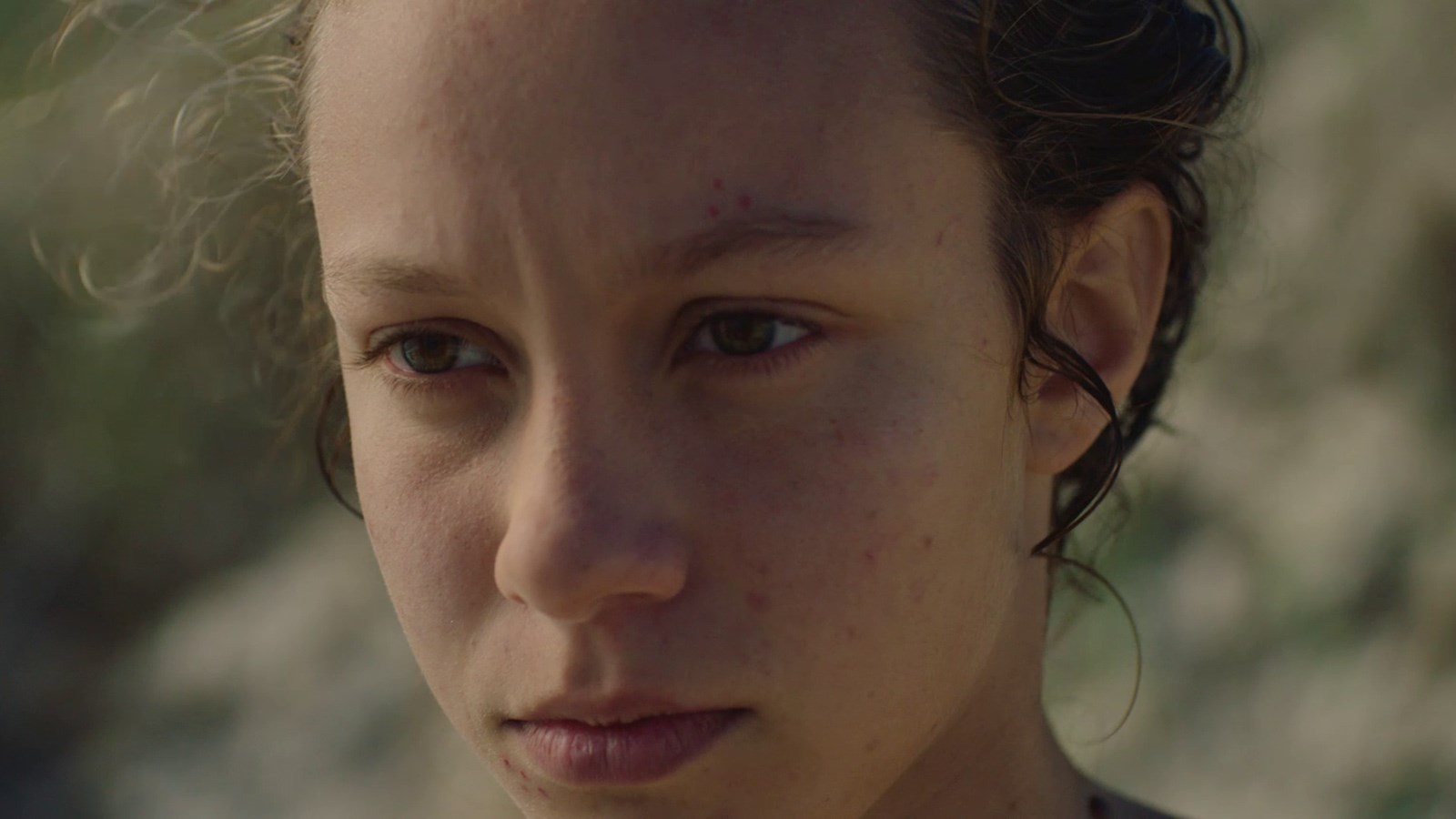 Not only are sharks menacing 14-year-old Rosina's sleepy Uruguayan beach town, sexual awakening and unrequited romantic interest are menacing her—and it's anyone's guess which will prove more dangerous.
"Packs a quiet bite."—The Hollywood Reporter
14-year-old Rosina (Romina Bentancur) has absolutely no use for your or anyone else's pity or concern. An introverted tomboy whose placid, emotionally distant demeanor thinly conceals a very real appetite for destruction, she trudges her way through life in a small, economically depressed Uruguayan fishing village with little care for much of anything at all—especially not her pretty, promiscuous older sister Mariana or her parents' struggles to keep food on the table. When she's taken aboard her father Joaquin's landscaping crew as a way to keep out of trouble, Rosina quickly develops an attraction to gangly, morose fisherman Joselo (Federico Morosini), awakening unfamiliar impulses and desires in the teen just as the village spirals into a panic over a recent shark sighting. Soon, Rosina finds herself jockeying for some measure of power and control over the older boy's life, leading to some increasingly dark maneuvering—and the teen flippantly playing with matters of life and death—in this simmering, darkly funny debut feature written and directed by Lucia Garibaldi, winner of the 2019 Sundance World Cinema Directing Award.
Director Biography
Lucia Garibaldi graduated from the Film School of Uruguay. She has written and directed the short films Colchones (2010) and Mojarra (2012). The Sharks, which she directed and wrote, is her first feature film. With it, she participated in the Tres Puertos 2016, Puentes EAVE 2017, BAL 2017, Labex 2018 and Br Lab 2018 laboratories. In 2017, the project won the ICAU Development Fund and the FONA award. She is currently developing the feature films Ultima Reina and Mírame, Roberto.
Sponsored by Pacific Place
Original Language Title:

Los Tiburones

Director:

Lucia Garibaldi

Principal Cast:

Romina Bentancur, Federico Morosini, Fabian Arenillas, Valeria Lois, Antonella Aquistapache

Country:

Uruguay, Argentina, Spain

Year:

2019

Running Time:

80 minutes

Producer:

Pancho Magnou Arnabal, Isabel Garcia

Screenplay:

Lucia Garibaldi

Cinematographers:

German Nocella

Editors:

Sebastian Schjaer

Music:

Fabrizio Rossi, Miguel Recalde

Website:

Official Film Website

Awards:

Sundance Film Festival 2019 (World Cinema Dramatic Directing Award) Guadalajara International Film Festival 2019 (Special Jury Award Ibero-American Competition, Best Original Screenplay, Actress)

Filmography:

Debut Feature Film

Language:

Spanish

Has Subtitles:

Yes

Format:

DCP

US Distributor:

Visit Films

International Sales:

Visit Films