The Song of the Butterflies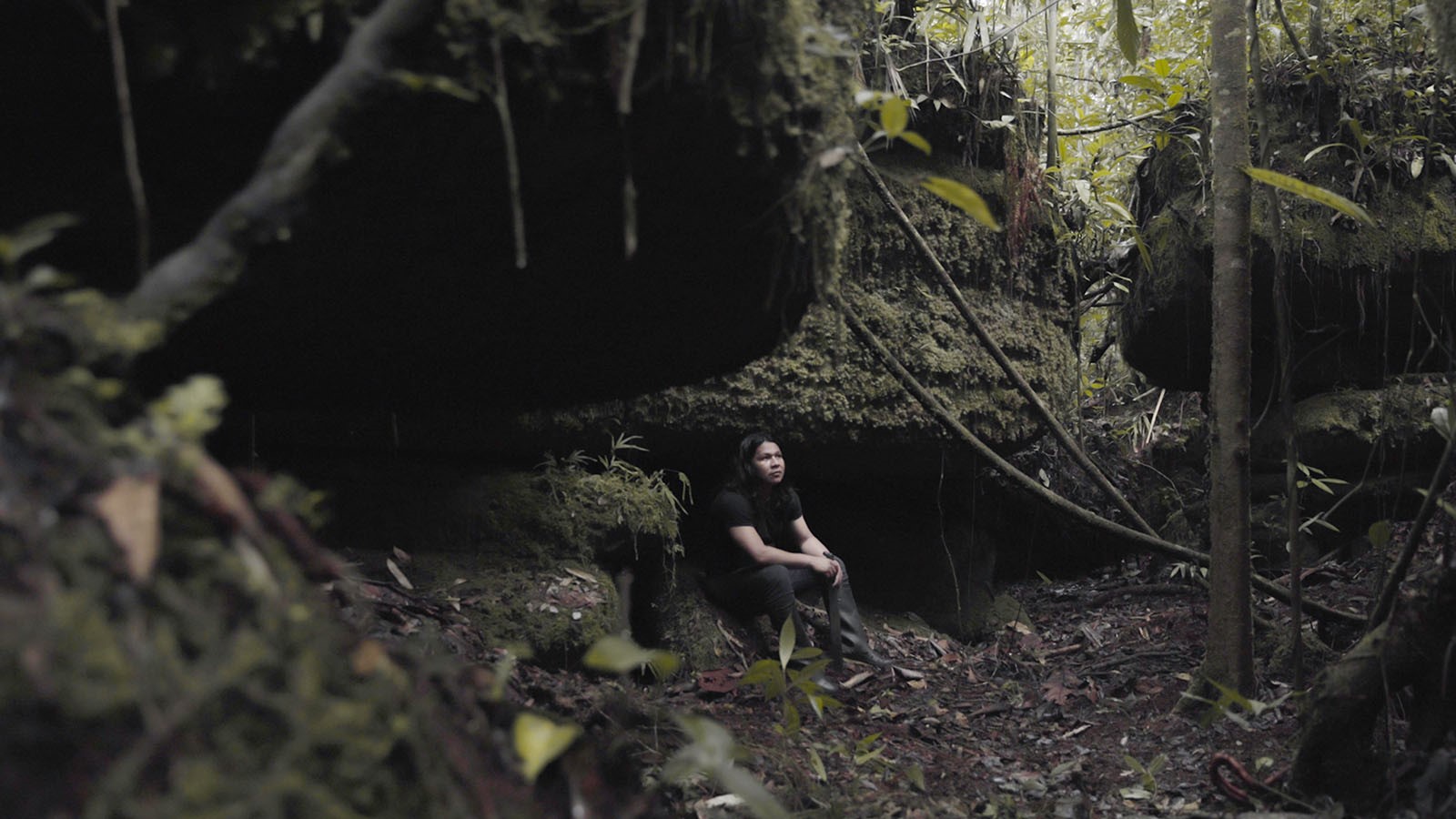 April 8 - 18, 2021
Rember Yahuarcani, a member of the Uitoto Nation, struggles in his every existence to find new artistic inspiration. He returns home to the forests, to learn the stories of how his people were nearly extinguished and how his loving grandmother survived to nurture the memories of their ancestors.
Related Event
From women's rights, Indigenous artists, and culinary traditions to the mystery of ancient stone spheres, this roundtable will dig into four different and profoundly revealing realities in today's Latin America.
Arresting and reverential to Peru's First Peoples, this documentary follows Indigenous artist and activist Rember Yahuarcani, from the White Heron Clan of the Uitoto Nation, as he returns to his homelands in search for artistic inspiration. He follows the stories of his late grandmother Martha, who inspired him as a burgeoning young artist; Martha's voice reverberates as a narrator, leading him on his path of discovery. Rember's work depicts the cosmogonic vision of his peoples' culture by interpreting their oral traditions into a visually dreamy medium. His father and mother, a painter and sculptor themselves, help him along the way; for them, recalling the past is necessary to their survival as a nation, which endows Rember's art with compelling purpose. He's challenged to confront the dark history and suffering of his people not often depicted in his previous paintings. From Peru, he travels to La Chorrea, Colombia, the original land of the Uitoto peoples, where he connects with other members of his family where he learns more of the horrors Martha herself endured. Rember's images coalesce with narration and an Uitoto-inspired score to give viewers the arresting experience of attending one of his exhibits and following his creative path.
— Connor Cartmill
Director Biography
Nuria Frijola Torrent is a Catalan and Peruvian filmmaker, producer and actress. After several years working at Amnesty International, she produced the documentary Daughter Of The Lake (2015). The Song Of The Butterflies (2020) is her first feature as a director.
Original Language Title:

El Canto de las Mariposas

Director:

Núria Frigola

Premiere Status:

US

Country:

Peru

Year:

2020

Running Time:

65 minutes

Producer:

Rolando Toledo Vega, Núria Frigola Torrent

Screenplay:

Núria Frigola Torrent

Cinematographers:

Nicolás Landa Tami

Editors:

Nicolé Hurtado Cespedes

Music:

Karin Zielinski

Website:

Official Film Website

Awards:

Guadalajara Film Festival 2020 (Best Iberoamerican Documentary)

Filmography:

Debut Feature Film

Language:

Spanish, Munuka

Has Subtitles:

Yes

International Sales:

LABPCA Peru