The Sound of Silence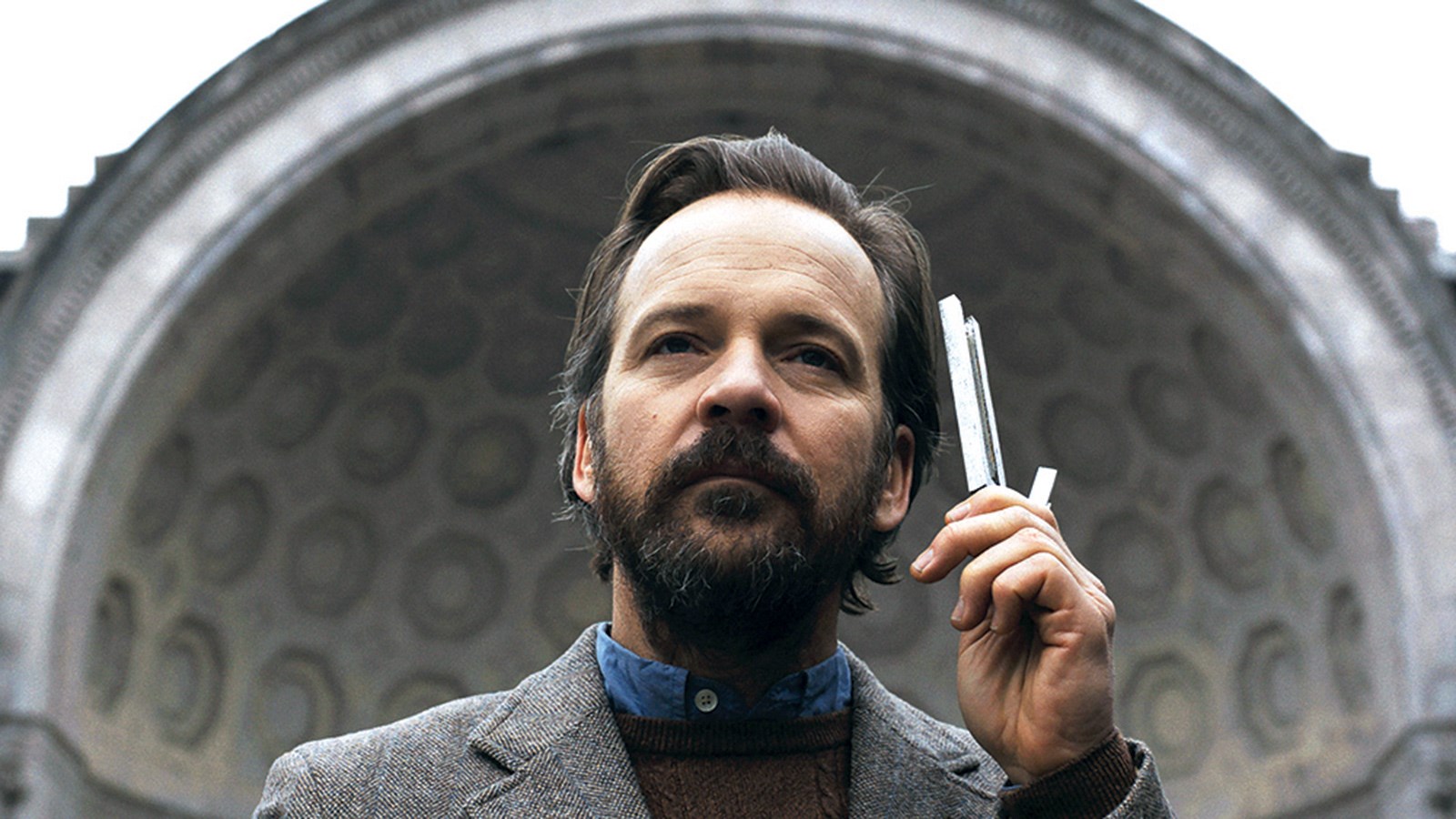 Not a doc about Simon & Garfunkel: Peter Sarsgaard plays a "house tuner"—a sort of domestic sonic therapist—attempting to find the source of Rashida Jones' malaise in this quiet, offbeat drama.
A scruffy, tweedy Peter Sarsgaard plays Peter Lucian, a "house tuner"—an acoustic expert who's convinced that a healthy sonic environment is good for what ails you. He'll visit your living space wielding tuning forks and diagnose exactly which sounds are subliminally unsettling you: Is it the floorboards? The faucets? The fridge? (Of course New York City, America's urban-chaos capital, is just the place for him.) Rashida Jones plays Ellen, who can't figure out why she's chronically exhausted and depressed; sure, she's recently separated, but there must be more to it than that. Unable to solve her problem (he was sure it was the toaster!), the studious Peter's confidence is shaken; meanwhile, he's torn between academic rejection (Tony Revolori, the winsome Zero from The Grand Budapest Hotel, plays his research assistant) and corporate sell-out offers. The Sound of Silence may sound like a satire of pseudo-scientific quackery, but it isn't; it may seem like it's going to veer into rom-com land, but it doesn't. What it is is a charmingly offbeat portrait of a man who uses his devotion to his arcane profession as a buffer—not only from stress-inducing noise pollution but from heart-to-heart connection. And it just might get you listening a little more closely to the sounds in your own life.
Sponsored by Diageo Americas, Inc., Habitude Spa Salon and Gallery
Director:

Michael Tyburski

Principal Cast:

Peter Sarsgaard, Rashida Jones, Tony Revolori, Austin Pendleton

Country:

USA

Year:

2019

Running Time:

87 minutes

Producer:

Ben Nabors, Michael Prall, Tariq Merhab, Charlie Scully, Mandy Tagger Brockey, Adi Ezroni

Screenplay:

Ben Nabors, Michael Tyburski

Cinematographers:

Eric Lin

Editors:

Matthew C. Hart

Music:

Will Bates

Filmography:

Debut Feature Film

Language:

English

Format:

DCP

US Distributor:

IFC Films