The Spy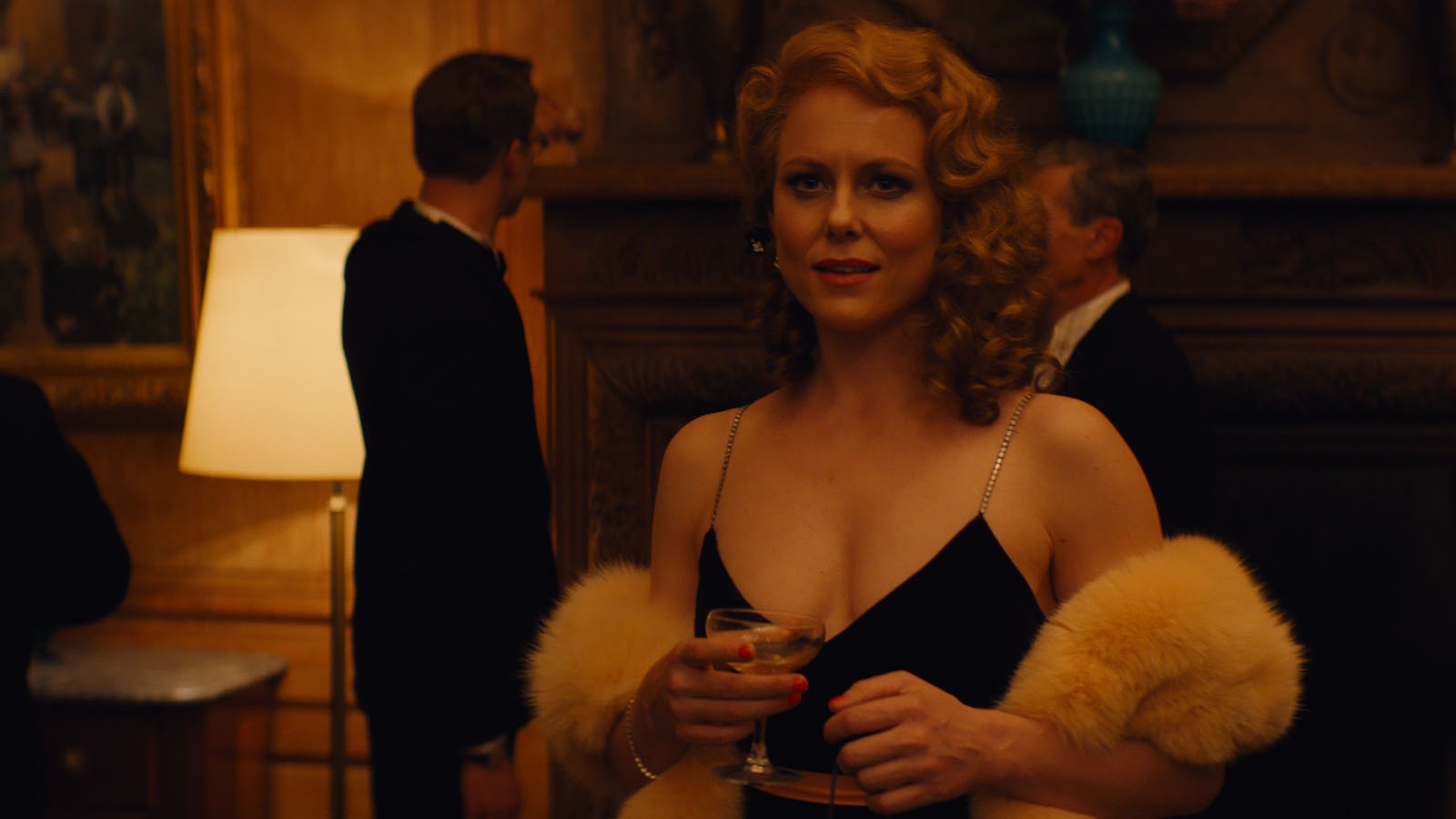 April 8 - 18, 2021
A tense, twisty, sumptuously designed espionage thriller about Sonja Wigert, the famous Norwegian-Swedish actress recruited to spy on a high-ranking, starstruck Norwegian Nazi official, only to have her loyalties tested by the Third Reich.
After more than 75 years, one might think that every story from World War II had been exhausted as a film subject. Yet every year, a new one comes around with a fresh take on a well-worn path. Such is the case of THE SPY, a Swedish thriller based on the rumored history of famous Norweigian-Swedish actress Sonja Wigert, who was pursued by Josef Terboven (Alexander Scheer), the reichskommissar of Norway's puppet Vidkun Quisling regime. When she initially rejects his advances, Sonja's father is arrested by SS agents, so she reluctantly cooperates with Sweden's intelligence service in an attempt to save him. Wigert, portrayed with requisite glamour by Ingrid Bolsø Berdal, is given the absurd codename "Bill" by the Swedes to spy on officials in the Norwegian government, which had sided with the Nazis in 1940. She eventually returns the romantic interests of Terboven to obtain secrets about Germany's war plans, but Wigert is then told by Terboven that she must spy on the Swedes. To complicate matters, Wigert also develops a real relationship with Andor Gellert (Damien Chapelle), a Hungarian diplomat and Nazi sympathizer in the Swedish government. Director Jens Jonsson heightens the tension throughout by identifying with Wigert's confusing plight, as opposing forces both use her as a pawn to gain advantage. This stylish thriller, filled with sumptuous 1940s-era details and costume designs, keeps the audience guessing until the end about what side each character is on and with whom their true sympathies lie.
— Randy Woods
Director Biography
Born in 1974 in Ålidhem, Umeå, Jens Jonsson has directed numerous short films and television programs, as well as the features Brother Of Mine (2002), Utvecklingssamtal (2003), and The King Of Ping Pong (2008).
Original Language Title:

Spionen

Director:

Jens Jonsson

Principal Cast:

Ingrid Bolso Berdal, Rolf Lassgård, Alexander Scheer, Edvin Endre

Premiere Status:

Seattle

Country:

Norway, Belgium, Sweden

Year:

2019

Running Time:

110 minutes

Producer:

Håkon Øverås, Turid Øversveen, Karin Julsrud, Catho Bach Christensen

Screenplay:

Harald Rosenløw-Eeg, Jan Trygve Røyneland

Cinematographers:

Anton Mertens

Editors:

Joakim Pietras

Music:

Raf Keunen

Website:

Official Film Website

Filmography:

Easy Money III: Life Deluxe (2013); King of Ping Pong (2008)

Language:

Norwegian, Swedish, German, and English

Has Subtitles:

Yes

International Sales:

TrustNordisk