The Territory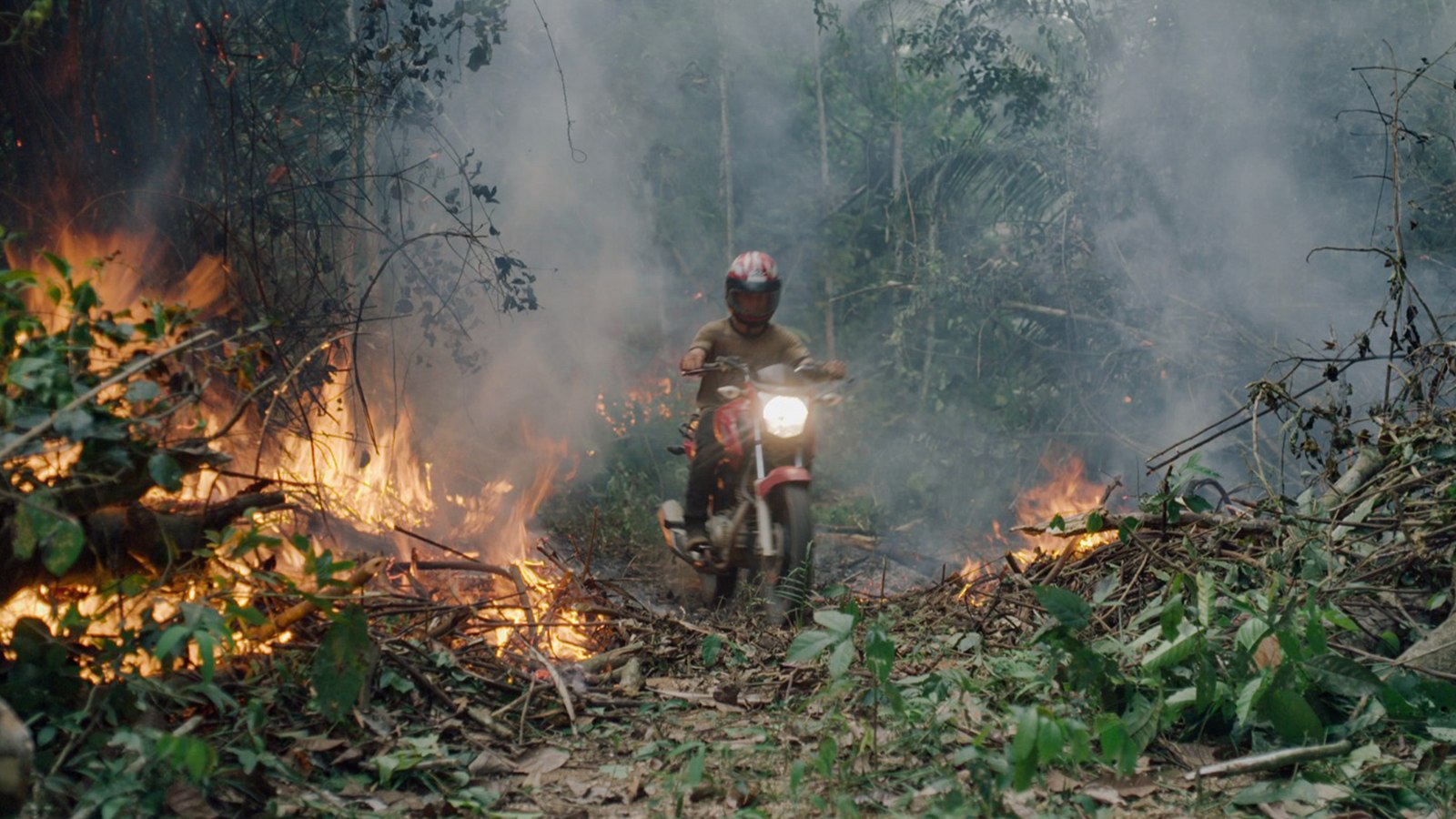 April 14 - 24, 2022
As their lush rainforest homeland is decimated by illegal settlers, a Brazilian tribe fights for their land, culture, and very right to exist in an increasingly authoritarian nation in this riveting new Sundance-winning documentary from Alex Pritz.
Director Alex Pritz and producers Gabriel Uchida and Bitaté Uru-eu-wau-wau scheduled to attend.
STREAMING TICKETS
"Though it centres human rights and environmental themes, The Territory is more than just an issues doc. It is moving precisely because it goes right to the heart of what filmmaking can be—a tool to capture, control and explicate a unique world view." – Tara Judah (Screen Daily)
Occupying the lush Amazon rainforest in what is now the Brazilian state of Rondônia, the Uru-Eu-Wau-Wau people have lived in balance with the world for millennia, hunting, fishing, and developing their unique language, culture, and traditions. When the tribe made first contact with outsiders in the early 1980s, disease quickly decimated their numbers from thousands to just under 200, prompting the Brazilian government to establish the Uru-Eu-Wau-Wau Indigenous Territory. But now, the tribes' land, sovereignty, and very existence is under grave attack: what was once vast territory is a dwindling island of rainforest surrounded by illegally established farms, the rich woodland turned into dry, arid land. Surrounded by illegal homesteaders eager to act out their dreams of Manifest Destiny, and who are protected by an increasingly authoritarian government whose rhetoric is driving the murder of indigenous peoples, the Uru-Eu-Wau-Wau are driven to drastic measures to protect the tribe. Led by energetic youth Bitate, chosen at the tender age of 18 to help lead the people, and aided by the impassioned activism of longtime ally Neidiha, the community turns to modern technology to turn the tide of destruction and bring about a hard-won ray of hope in this impassioned new documentary largely filmed by the Uru-Eu-Wau-Wau, from director Alex Pritz and producer Darren Aronofsky, winner of both the Special Jury Award for Documentary Craft and World Documentary Audience Awards at the 2022 Sundance Film Festival.
Director:

Alex Pritz

Premiere Status:

Seattle

Country:

Brazil, Denmark, USA

Year:

2022

Running Time:

86 min

Producer:

Txai Surui Uru-eu-wau-wau, Tangae Uru-eu-wau-wau, Tejubi Uru-eu-wau-wau, Darren Aronofsky, Sigrid Dyekjær, Will N. Miller, Gabriel Uchida, Lizzie Gillett

Cinematographers:

Alex Pritz, Tangae Uru-eu-wau-wau

Editors:

Carlos Rojas Felice

Music:

Katya Mihailova

Awards:

Sundance Film Festival 2022 (World Cinema Documentary Competition Audience Award)

Filmography:

Debut Feature Film

Language:

Portuguese, Tupi-Kawahiva

Has Subtitles:

Yes

Format:

DCP

US Distributor:

National Geographic