The Translator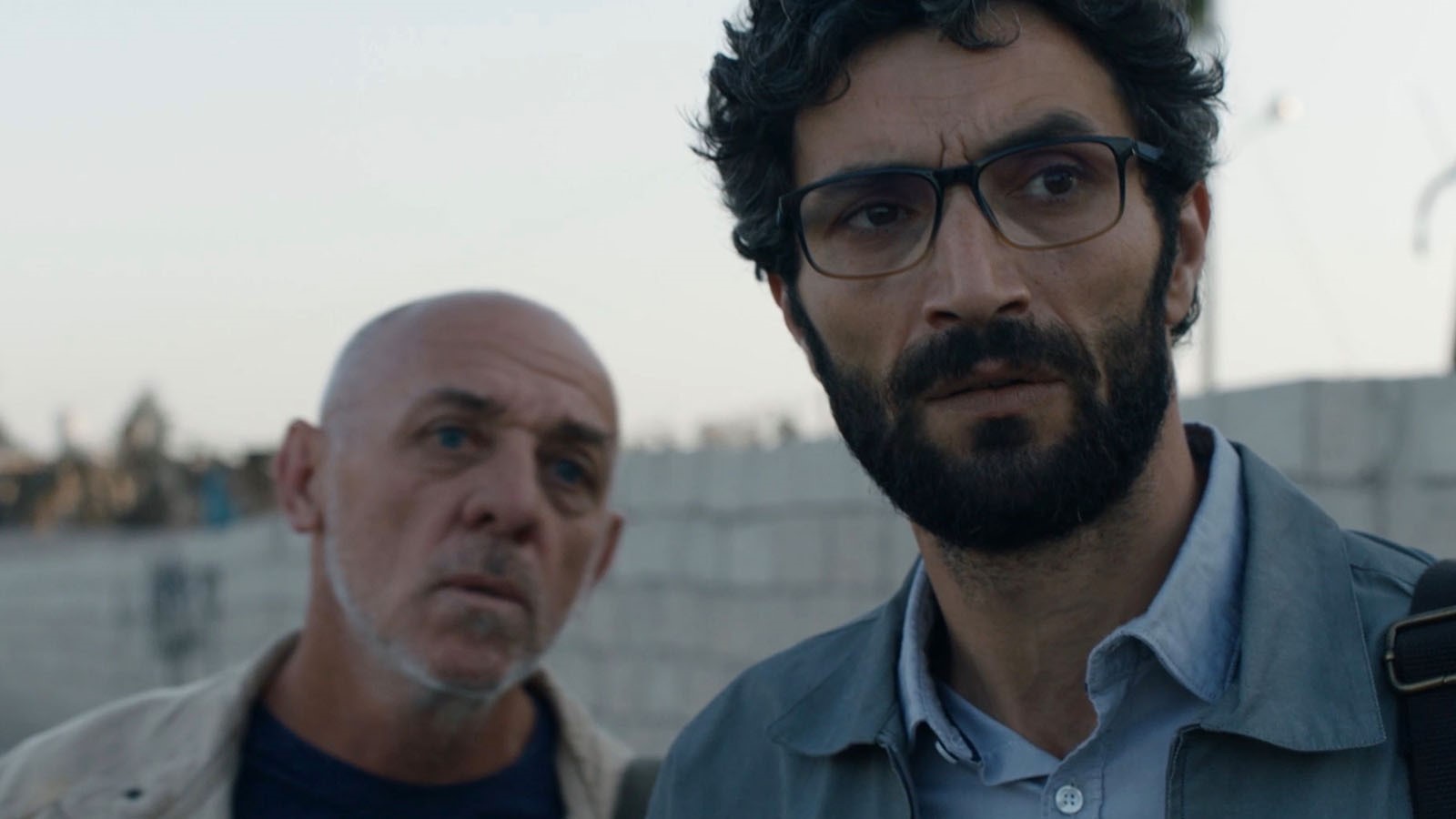 April 8 - 18, 2021
A riveting thriller about an Arabic-English translator for the 2000 Olympics in Australia, forced into exile after a fateful mistranslation, who must return to Syria after his activist brother goes missing during the Arab Spring.
PRERECORDED Q&A
Screening features a prerecorded Q&A with Rana Kazkaz and Anas Khalaf (directors).

First-time directors Rana Kazkaz and Anas Khalaf are a couple who were living in Damascus at the beginning of the Syrian Revolution but chose not to protest for fear of the consequences, eventually fleeing the country—a choice that lies at the heart of their film. In the opening sequence, protagonist Sami is a child when he sees his father arrested (never to return) during protests against President Hafez al-Assad in the 1980s. Fast forward to 2000; Sami is working as an Arabic-English translator for the 14-member Syrian team during the Sydney Olympic Games. When a reporter asks one of the athletes about his opinion on Bashar al-Assad succeeding his father, the athlete offers an officially sanctioned response. But Sami's translation deviates slightly, offending the regime and compelling him to seek asylum in Australia. Eleven years later, at the beginning of the Arab Spring, Sami learns that his brother Zaid has been arrested. Overcome with guilt, he decides he must return to Syria to find him, a decision which is fraught with danger for his friends and loved ones, as well as for himself. As the ongoing civil war enters its second decade, The Translator is a powerful testament, an urgent political thriller that's a meditation on the power of language and the difference between translating the words of others and speaking up for oneself.
Director Biography
Married couple, Rana Kazkaz and Anas Khalaf are Syrian with dual French citizenship. They currently live in Amman, Jordan, after leaving Damascus as a result of the ongoing Syrian conflict. They have written and directed four short films and the documentary "Searching For The Translator" (2015), which details their quest to find Syrian refugees living in Jordan whom they could train to be actors in their feature The Translator (2020).
Director:

Rana Kazkaz, Anas Khalaf

Principal Cast:

Ziad Bakri, Yumna Marwan, David Field, Sawsan Arsheed, Miranda Tapsell

Premiere Status:

US

Country:

Syria, France, Switzerland, Belgium, Qatar

Year:

2020

Running Time:

105 minutes

Producer:

Nicolas Lepretre, Raphael Alexandre, Anas Khalaf

Screenplay:

Rana Kazkaz, Anas Khalaf, Magali Negroni

Cinematographers:

Eric Devin

Editors:

Monique Dartonne

Music:

Thomas Couzinier, Frederic Kooshmanian

Filmography:

Debut Feature Film

Language:

Arabic, English

Has Subtitles:

Yes

International Sales:

Launch Releasing