The Wild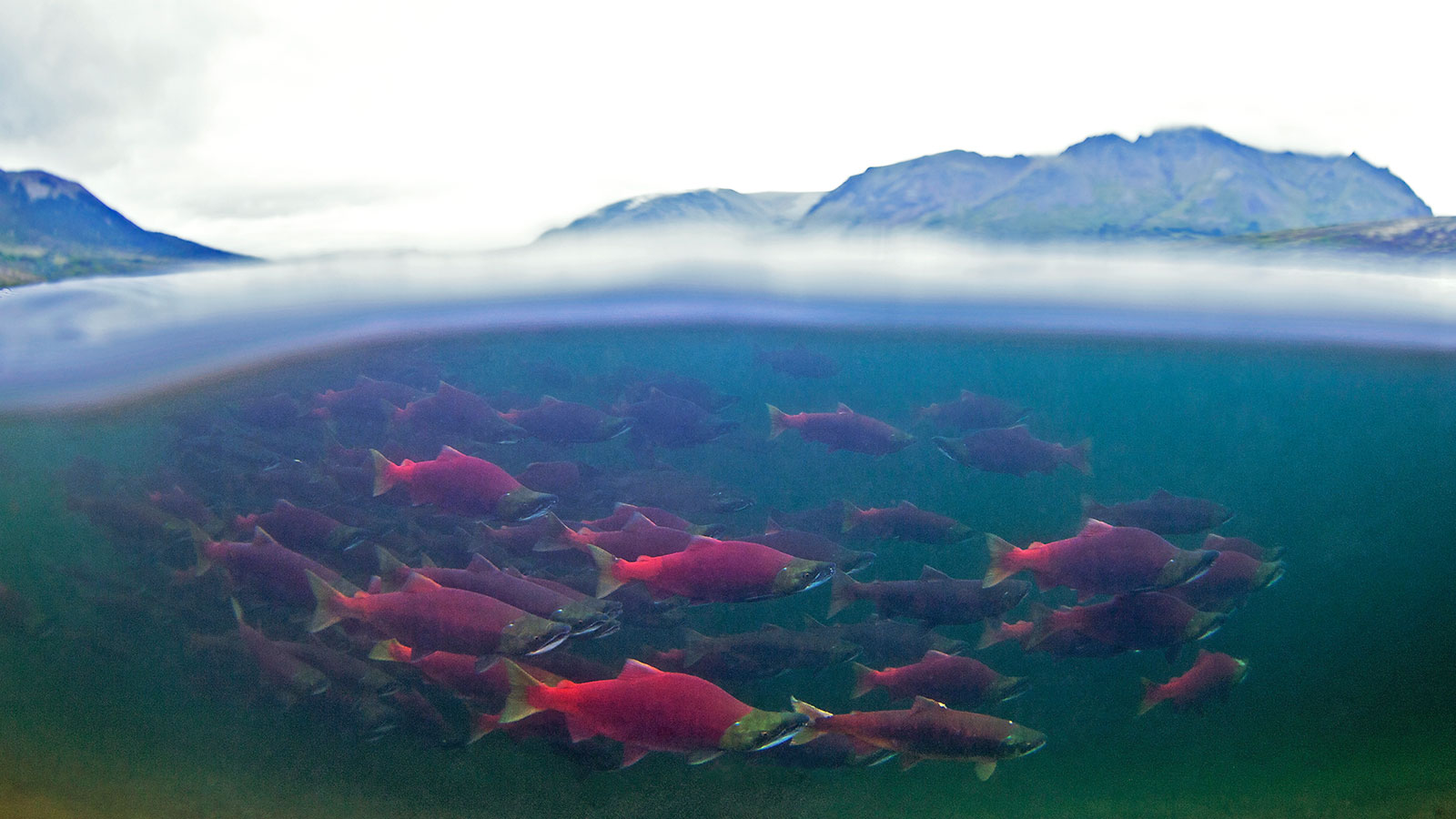 In 2014, Mark Titus' The Breach documented the struggle to keep a copper mine from destroying the wild salmon fishing industry in Bristol Bay, Alaska. Fast-forward three years and the picture looks very different. This follow-up doc outlines the continuing battle.
By the end of Mark Titus' debut feature documentary The Breach (SIFF 2014), the future looked bright for the salmon habitat in Alaska's pristine Bristol Bay. The film depicted how local opposition had seemingly thwarted the proposed Pebble Mine project, which would have placed North America's largest open-pit copper mine in the bay's headwaters. Fast-forward three years and the picture looks very different, with a mining-friendly administration in the White House and a new emphasis on rolling back environmental regulations. Titus felt compelled to follow up with The Wild, which focuses on the rapid erosion of hard-won safeguards that has revived efforts to build the Pebble Mine in the most pristine salmon habitat on the continent. Rather than focus solely on the fish themselves, Seattle local Titus emphasizes the impact on the community, which relies on healthy sockeye-salmon runs to make a living in Bristol Bay. They include the operator of the area's Bear Trail Lodge, a net-setter on the Nushagak River, the captain of a commercial fishing vessel, leaders of the Indigenous First Nations, and a family-owned fish-processing business. As The Wild demonstrates, the story of salmon is as much about a human way of life and the Northwest's cultural heritage as about protecting a vital food source. Inside of all this is Titus' own intensely personal story of recovery, which intersects squarely with the film's central question: How do you save what you love? In order to answer it, Titus reaches out to a larger community, including Patagonia founder Yvon Chouinard, Seattle chef Tom Douglas, Yupik artist Apayu'q Moore, and actor Mark Harmon.
Director Biography
A fishing guide as well as a filmmaker, Seattle-based Mark Titus studied acting and directing at the University of Oregon and Vancouver Film School. In 2004, his script, Tsonoquo (The Wild Woman), won the Washington State Screenplay Competition, and the shorts he's produced have screened at over 25 film festivals worldwide. His first short documentary, FINS, premiered at the Egyptian Theatre in 2003 as part of SIFF's Fly Filmmaking Challenge. He is the founder of Seattle's August Island Pictures, and has written and directed brand films for Amazon, Microsoft, The Nature Conservancy, T-Mobile, and other clients.
Sponsored by 4Culture, City of Shoreline, Encore Media Group, National Endowment for the Arts, Seattle Office of Arts & Culture, Shoreline Community College, Washington State Arts Commission, WatchGuard Technologies, Inc
Director:

Mark Titus

Premiere Status:

World Premiere

Country:

USA

Year:

2019

Running Time:

60 minutes

Producer:

Mark Titus, John W. Comerford, and Leah Warshawski

Screenplay:

Mark Titus

Music:

David Parfit

Website:

Official Film Website

Filmography:

The Breach (Doc., 2015)

Language:

English

US Distributor:

Smart House Creative