The Woman Who Loves Giraffes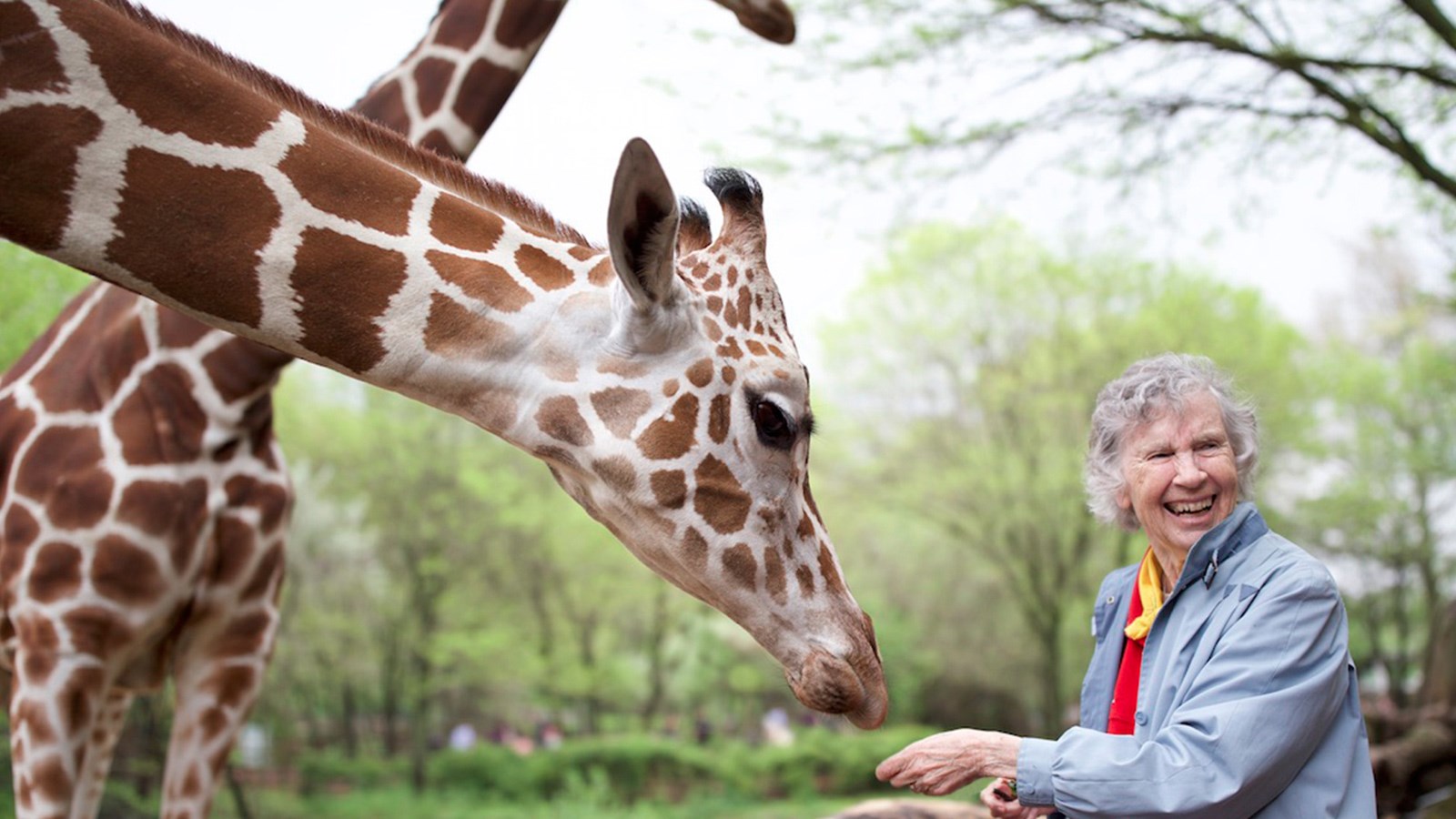 Think the Jane Goodall of giraffes and you'd get Canadian zoologist and feminist trailblazer Anne Innis Dagg, whose unprecedented work and scholarship on South African wildlife was stonewalled by institutional chauvinism.
"Reid's terrific doc is a must-see: a biography of one of Canada's greatest scientists, woman or man."—POV Magazine
In 1956, 23-year-old giraffe enthusiast Anne Innis Dagg made a solo trip to South Africa to become a pioneer in the study of animal behavior in the African wild. She was simply following her passion, having no idea she was making history. In The Woman Who Loves Giraffes, documentarian Alison Reid lovingly chronicles Dagg's life as a trailblazing zoologist who, despite all her groundbreaking research, faced numerous obstacles trying to get her work recognized in academic communities run by male chauvinists. She published numerous research papers and several books, including "The Giraffe: Its Biology, Behavior and Ecology" with J. Bristol Foster, which became the "bible" of giraffeology. After being denied tenure at the University of Guelph in 1972, Dagg spent three decades thinking her giraffe research days were over, choosing to focus solely on feminist activism and research. However, in 2010, a distinguished group of giraffe experts sought her out and brought her back into the fold, celebrating her invaluable contributions to the community. Now 86, Dagg has rekindled her passion for educating future generations about giraffes, which, much like Dagg herself, have largely flown under the radar despite their magnificence.

Director Biography
Alison Reid began her film career as a stunt performer and coordinator, and a second unit director. After accumulating over 300 credits, she formed the independent production company "Free Spirit Films" which aims to produce films that are diverse in genre but similar in their exploration of the human spirit. Her feature-length comedy The Baby Formula (2009) had a worldwide, award-winning festival run. The Woman Who Loves Giraffes (2018) is her first feature-length documentary.
Sponsored by Arrivé, Canadian Studies Center at UW, Consulate General of Canada
Director:

Alison Reid

Principal Cast:

Anne Innis Dagg, Tatiana Maslany, Victor Garber, Mary Dagg

Country:

Canada, USA, Kenya, South Africa

Year:

2018

Running Time:

83 minutes

Producer:

Joanne Jackson, Paul Zimic

Screenplay:

Alison Reid

Cinematographers:

Iris Ng, Dale Hildebrand, Lainie Knox

Editors:

Mike Munn, Caroline Christie

Music:

Tom Third

Website:

Official Film Website

Filmography:

The Baby Formula (2009)

Language:

English

Format:

DCP

International Sales:

Off the Fence