Them That Follow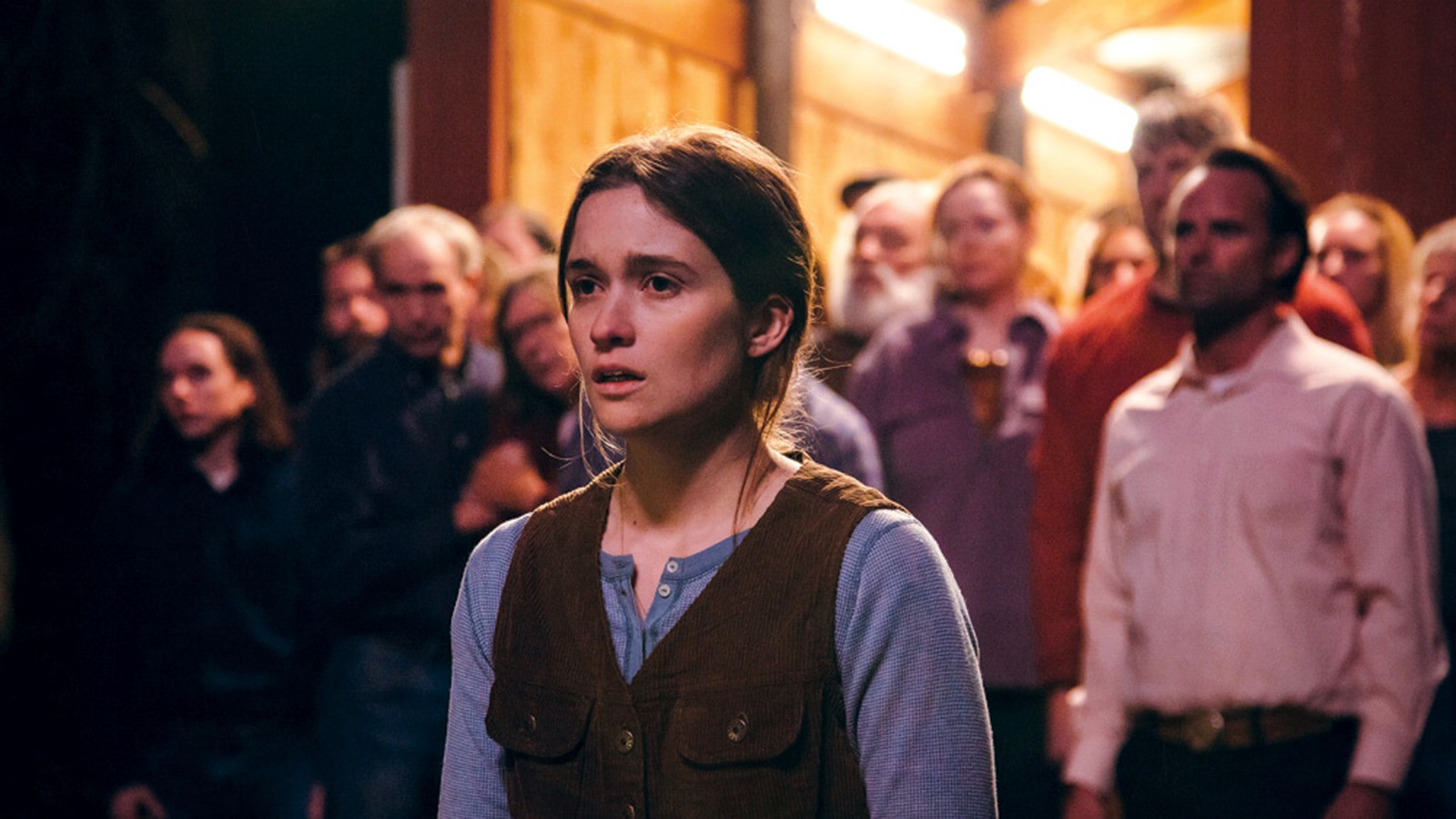 A young woman who belongs to an Appalachian snake-handling cult must hide her pregnancy and forbidden relationship from her community and preacher father.
"Their superb cast guides the film through a poisonous doctrine taken not from the pages of imagination but from real American folklore."—The Wrap
"Remember, we respect the serpent, but we do not cower to it." Young Mara (Alice Englert, Sally Potter's Ginger & Rosa) belongs to a devout Pentecostal church deep in the Appalachian Mountains, where her father preaches the word of God. "Our god is a conqueror, and our belief in Him is a sword against those that would undo us," he tells his parishioners, and they prove their loyalty to God by handling venomous snakes; if they are found to be sinful, beware the serpent's bite. Mara has good reason to be fearful; though she's betrothed to a local young zealot (Lewis Pullman, Bad Times at The El Royal), she's secretly pregnant with the child of the congregation's one nonbeliever (Thomas Mann, SIFF 2015's Me And Earl And The Dying Girl). And in this tight-knit community, it's only a matter of time before all hell breaks loose. Featuring ferocious supporting performances from newly minted Oscar®-winner Olivia Colman (The Favourite) and Emmy-nominee Walton Goggins ("Justified") as the snake-handling preacher, Them That Follow is a horrifying and claustrophobic portrayal of the sacrifices we make for our faith.
Director Biography
Britt Poulton is a writer, director, and mother of two. She was born in Idaho, raised in Utah, and calls the Mountain West home. After studying international relations at UC Berkeley, she earned an MFA at USC's School of Cinematic Arts.
Dan Madison Savage is a writer and director. He was born in Wilkes-Barre, Pennsylvania, and studied film history at Vassar College. After graduating, he moved to Los Angeles to complete an MFA at USC's School of Cinematic Arts.

Sponsored by Ingeniux, The Walls Vineyards
Director:

Britt Poulton, Dan Madison Savage

Principal Cast:

Alice Englert, Lewis Pullman, Jim Gaffigan, Kaitlyn Dever, Olivia Colman, Walton Goggins, Thomas Mann

Country:

USA

Year:

2019

Running Time:

98 minutes

Producer:

Bradley Gallo, Michael Helfant, Gerard Butler, Alan Siegel, Danielle Robinson

Screenplay:

Britt Poulton, Dan Madison Savage

Cinematographers:

Brett Jutkiewicz

Editors:

Joshua Raymond Lee

Music:

Garth Stevenson

Filmography:

Debut Feature Film

Language:

English

Format:

DCP

US Distributor:

1091 Media

International Sales:

Sony Pictures Worldwide