There Is No Evil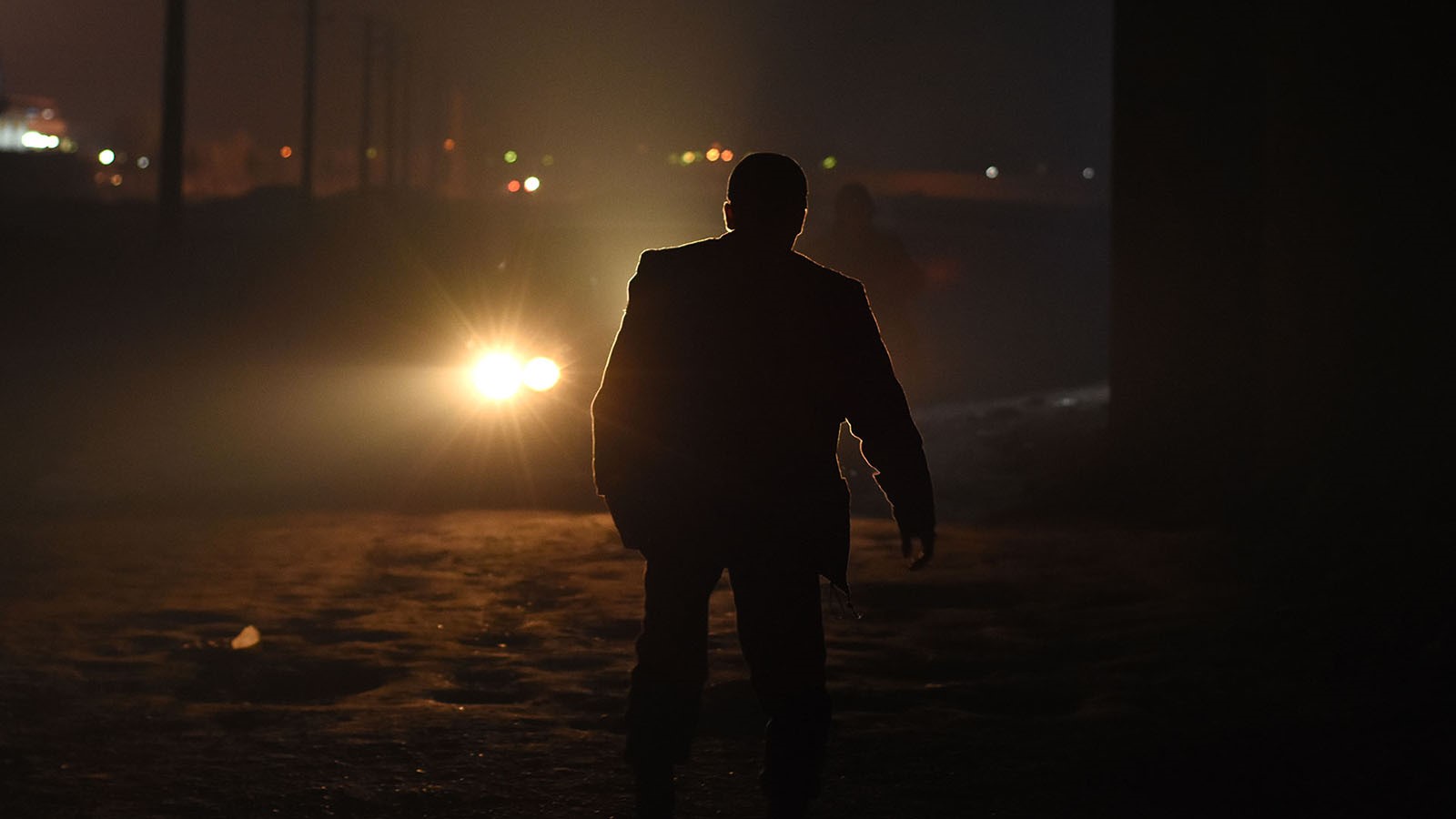 April 8 - 18, 2021
Filmed in secret and banned in its home country, Mohammad Rasoulof's Golden Bear-winning film is an anthology of four short stories, each focused on a person affected by the capital punishment system in a country that commits more executions per capita than anywhere else on Earth.
LIVE Q&A - April 17, 8:30pm PT
This film is available to view April 8–18. We suggest watching it on April 17 starting at 5:55pm PT followed by the live Q&A at 8:30pm PT. Mohammad Rasoulof (director) scheduled to participate.
In the press notes for There Is No Evil, director Mohammad Rasoulof, who has been banned from filmmaking for life and sentenced to a year in prison for the political content of his work, says he came up with the idea after seeing his own interrogator at the bank. Adapting the context to the issue of capital punishment, he explores the questions surrounding the role that ordinary people play in carrying out state-sanctioned injustice. These questions play out across the film's four stories of men charged with carrying out executions through their choices and the consequences of those choices for themselves and their loved ones. (The issue has particular resonance in a country that executes more people than almost any other, and where executions are often performed by on-duty soldiers.) The stories are told in discrete, standalone chapters—"There Is No Evil," "She Said, 'You Can Do It,'" "Birthday," and "Kiss Me"—featuring a range of characters in diverse circumstances. Rasoulof allows each segment its own complexity, rigorously avoiding easy answers and inviting us to put ourselves in the characters' shoes. In fact, the literal translation of the film's title is "Satan Doesn't Exist," suggesting that evil is a uniquely human creation, and as banal as going to the bank.
Director Biography
Mohammed Rasoulof is an Iranian independent filmmaker who studied sociology in Tehran. He is currently based in Tehran and Hamburg. Shortly after his feature film There Is No Evil (2020) won the Golden Bear in the main competition section at the 70th Berlin International Film Festival, Rasoulof was sentenced to a year in prison due to the content of his films. The Iranian government considered his films to be "propaganda against the system." In addition to his prison sentence, he was given a two-year ban on filmmaking.
Original Language Title:

Sheytan vojud nadarad

Director:

Mohammad Rasoulof

Principal Cast:

Ehsan Mirhosseini, Kaveh Ahangar, Mahtab Servati, Mohammad Valizadegan, Shaghayegh Shourian

Premiere Status:

Seattle

Country:

Germany, Czech Republic, Iran

Year:

2020

Running Time:

150 minutes

Producer:

Mohammad Rasoulof, Kaveh Farnam, Farzad Pak

Screenplay:

Mohammad Rasoulof

Cinematographers:

Ashkan Ashkani

Editors:

Mohammadreza Muini, Meysam Muini

Music:

Amir Molookpour

Website:

Official Film Website

Awards:

Berlin Film Festival 2020 (Golden Bear)

Filmography:

A Man of Integrity (2017); Manuscripts Don't Burn (2013); Goodbye (2011)

Language:

Farsi

Has Subtitles:

Yes

US Distributor:

Kino Lorber

International Sales:

Films Boutique