Together Together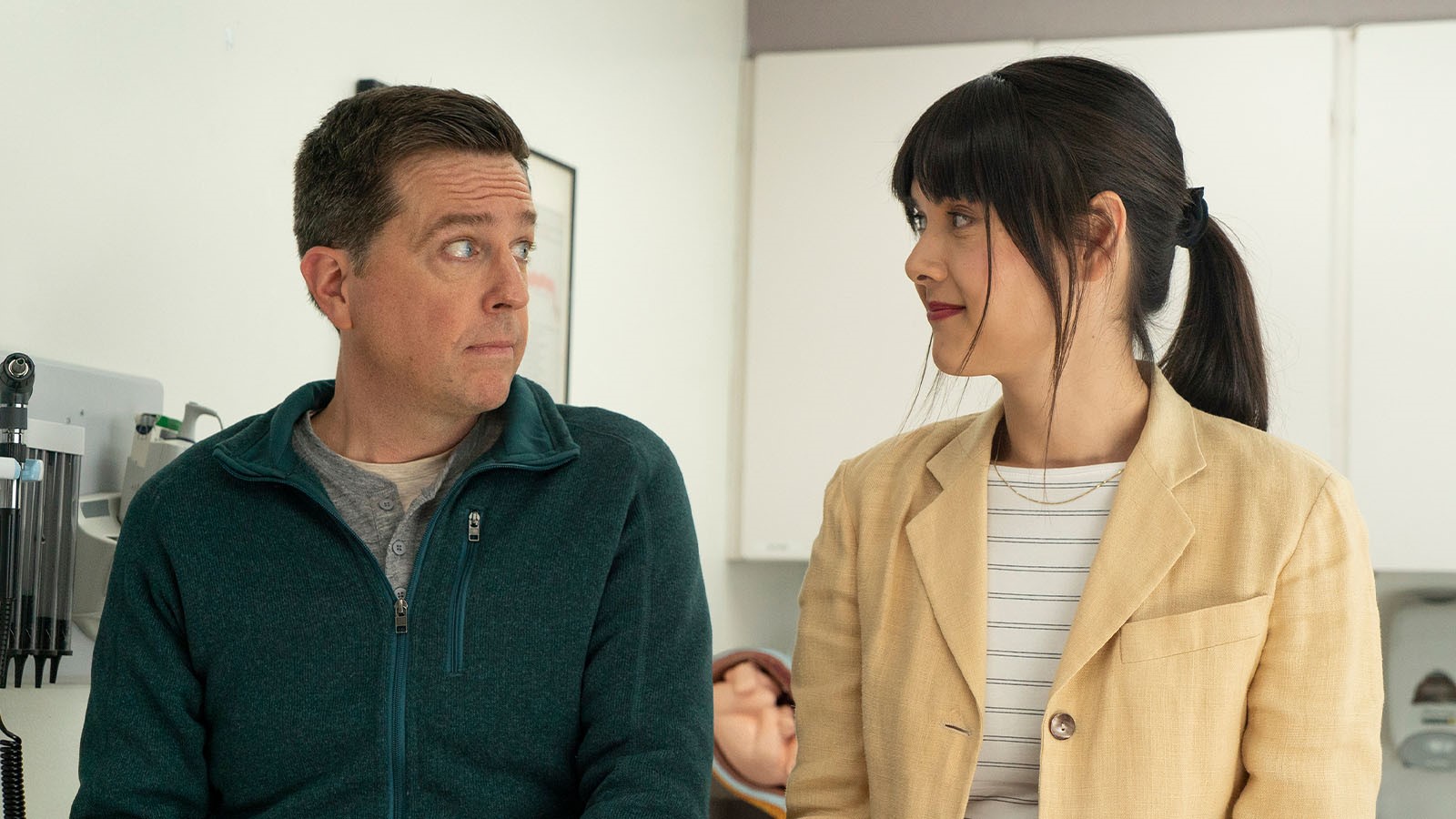 April 8 - 18, 2021
Ed Helms ("The Office") and Patti Harrison ("Shrill") star in this unconventional, platonic rom-com-dram about the friendship forged between a middle-aged app designer and the twentysomething woman he hires to be a gestational surrogate.
*Restricted to audiences in WA state.
Closed Captioning available
PRERECORDED Q&A
Screening features a prerecorded Q&A with Nikole Beckwith (director).
Many films set out to subvert the often-maligned romantic comedy, but few succeed quite as well as Nikole Beckwith's sophomore feature Together Together. In this charming ode to surprise companionship, a middle-aged app designer of the world's possibly loneliest app, played endearingly by Ed Helms, faces his ticking biological clock and decides to go the route of surrogacy and single fatherhood. Enter 26-year-old Anna as his non-traditional gestational surrogate, played by a wry Patti Harrison in a star-making role. As they both learn how to navigate the world of surrogacy, a touching friendship is formed, eschewing the assumptions of the people around them. Part of the charm of the film lies in the way it chooses to embrace rather than dismiss the rom-com, unpacking the gender dynamics of the genre and the world at large with grace and humor. With fun appearances from Tig Notaro as the pair's counselor, Julio Torres ("Los Espookys") as a manifestation of all Gen Z's most entertaining qualities, and many more that are better left as surprises, Together Together is a delightful experience that provides a rare look at the power of platonic love.
Director Biography
Nikole Beckwith is an actress, filmmaker, and playwright, and poet from Newburyport, Massachusetts, who became active in the theater world at age ten. She authored a short book of poems, "Rhymes With Blue," in 2001, and moved to New York City in 2006, where she became a three-time Manhattan Monologue Slam champion. Her work has most recently been seen at the Ensemble Studio Theater where she is a member of their young emerging playwrights group, YoungBlood. She also performs with an NYC-based group called The Striking Viking Story Pirates, which is made up of professional actors and comedians who visit schools to teach writing workshops and adapt stories written by children into live sketches. Beckwith wrote and directed her first feature film, Stockholm, Pennsylvania (2015), about a woman who returns home after living with her abductor for 17 years.
Director:

Nikole Beckwith

Principal Cast:

Ed Helms, Patti Harrison, Tig Notaro, Julio Torres, Anna Konkle

Premiere Status:

Seattle

Country:

USA

Year:

2021

Running Time:

90 minutes

Producer:

Anthony Brandonisio, Daniela Taplin Lundberg, Tim Headington

Screenplay:

Nikole Beckwith

Cinematographers:

Frank Barrera

Editors:

Annette Davey

Music:

Alex Somers

Filmography:

Stockholm, Pennsylvania (2015)

Language:

English

US Distributor:

Bleecker Street