Topside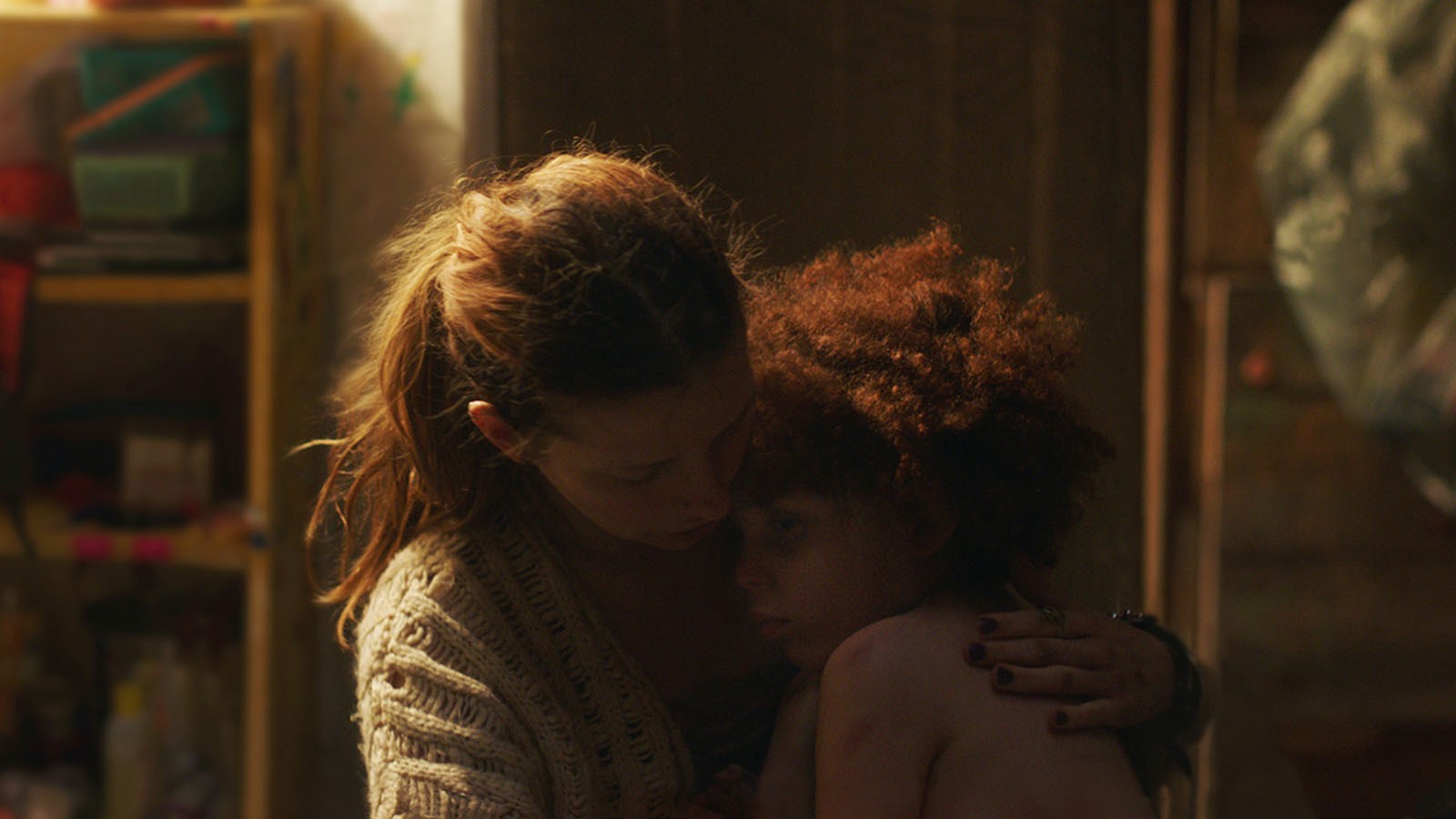 April 8 - 18, 2021
An empathetic and eye-opening portrayal of the houseless people who live in New York City's abandoned subway tunnels, following a drug-addicted mother and her five-year-old daughter who are forced aboveground during a harsh winter.

Related Event
From NY to LA, directing duos Celine Held & Logan George (Topside) and Kelley Kali & Angelique Molina [I'M FINE (Thanks for Asking)] talk about turning their lenses onto themselves to give a voice to the unhoused.
In the underbelly of New York City, we follow Little, a timid five-year-old girl, and her loving but drug-addicted mother Nikki, who live in an abandoned underground MTA tunnel with a small community. When the cops sweep the tunnel they've been occupying and kick them out, they're forced aboveground in the middle of winter. With nowhere to go up top, Nikki and Little do everything they can to return home. The relevance of Topside has only grown as the homeless epidemic intensifies in Seattle and across the country. In their debut feature, directors Celine Held and Logan George craft a delicate and empathic portrait of homelessness and drug addiction. Held also does double duty, giving exceptional complexity in her performance of Nikki, while Zhaila Farmer is a true discovery as the watchful Little. Held and George are prolific ShortsFest alumni, having brought three shorts films to SIFF, but "Caroline" (SIFF 2018 Best Live-Action Short Jury Award) is the clear sister film to Topside, which also stars Held as a mother-in-crisis and was shortlisted for the Academy Awards®. Held and George work deftly in the grayness of the world, pointing their lens at the overlooked and misunderstood with open minds and open hearts.
Director Biography
Brooklyn-based husband and wife filmmaking team Logan George and Celine Held founded their production company ELO films in 2015. In 2017, they were named among Filmmaker Magazine's "25 New Faces of Independent Film." Their short films have competed at Cannes Film Festival (Short Film Palme d'Or nominee 2018), Sundance Film Festival, Telluride Film Festival, and in the Narrative and Midnight competitions at SXSW. Topside is their debut feature film, and won the Jury Award for Best Director at SXSW 2020, as well as the Mario Serandrei Award for Best Technical Achievement at the 77th Venice Film Festival.
Director:

Celine Held, Logan George

Principal Cast:

Zhaila Farmer, Celine Held, Jared Abrahamson, Fatlip

Premiere Status:

Seattle

Country:

USA

Year:

2020

Running Time:

85 minutes

Producer:

Anthony Bregman, Peter Cron, Kara Durrett, Jonathan Montepare, Melina Lizette, Josh Godfrey, Daniel Crown

Screenplay:

Logan George, Celine Held

Cinematographers:

Lowell A. Meyer

Editors:

Logan George

Music:

David Baloche

Website:

Official Film Website

Awards:

SXSW 2020 (Best Director, Jury Award), Venice Film Festival 2020 (Best Technical Achievement)

Filmography:

Debut Feature Film

Language:

English

International Sales:

Endeavor Content
Packaged Films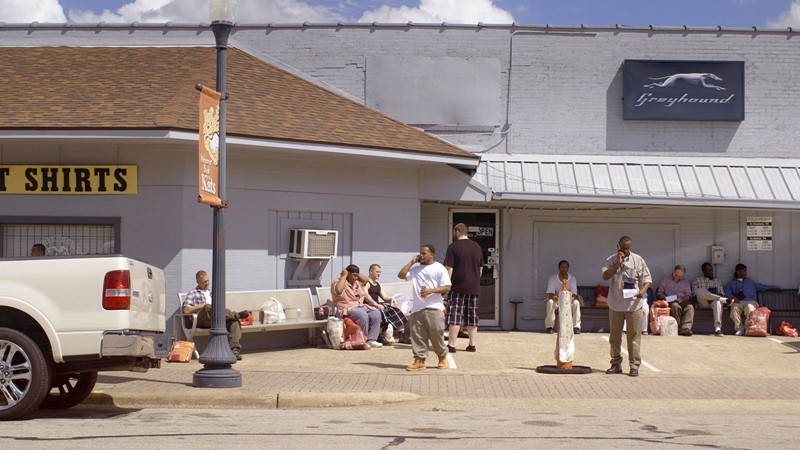 USA | 2020 | 14 min. | Jamie Meltzer, Chris Filippone
Every weekday, inmates are released from Huntsville State Penitentiary, taking in their first moments of freedom with phone calls, cigarettes, and quiet reflection at the Greyhound station up the block.